How Do You See International Women's Day?
By EyeEm Team - 3 min read
We caught up with some of the EyeEm team to find out they see International Women's Day. Here's their top picks our official international women's day image collection!
We're set to celebrate International Women's Day's #EachforEqual campaign as it's official image partner! Our bespoke image collection of ready to license photos was designed to equip brands to empower equality by providing a unique selection of high quality images that will stand out.
International Women's Day Photos Perfect For Your Social Media
Before you license some beautiful last minute photos for your social media feeds, or plan ahead for your next campaign or photoshoot, why not find out the photos that will make the biggest impact! We spoke to some of the EyeEm team members in our Berlin and New York Studios about the image collection and challenged them to tell us more about the images that caught their eye.
As mentioned by our photo editors Loren and Fabiana in our recent feature 'Why the body positivity conversation isn't over,' the call for better representation of women in visual marketing campaigns and social media content goes way beyond just International Women's Day. That's why we see this as the perfect opportunity to use photographpy to celebrate women.
With #IWD2020 around the corner, head to the International Women's Day Official Image Collection and license images for your brand's marketing assets or your personal social media!
"Bodies are so often over sexualized but here there's such a curious relationship between the rocks and the shape of the body. Women's bodies are uniquely sexy and attractive and this image is a nice representation of how a body can be expressed in so many unique ways."
- Grace, Senior Manager EyeEm Productions, Berlin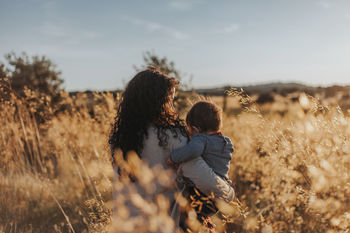 "This photo caught my eye because I felt the emotion of love immediately. Additionally I felt a sense of calmness and safety for the child being in their mother's arms."
Rob, Director of Sales, New York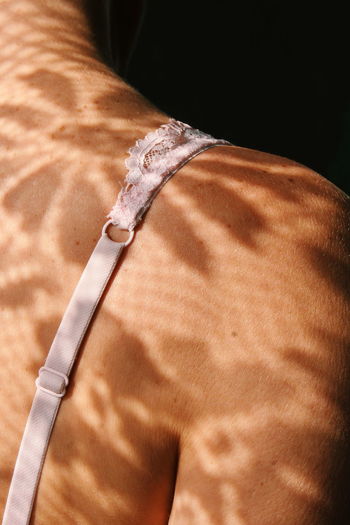 "There is something so beautiful in the gentleness, tenderness, and sensitivity in femininity. It's important to recognize that feminine traits are human traits."
- Stephanie, Sales Development Representative, New York
"Brave and represents our #NotYourCliche movement perfectly" - Nicolas, Photo Review Lead, Berlin
"I've been lucky enough to get to know this image collection very well and I so many images that have made a long term impact on the way I now see female representation in visual marketing and different branding efforts. I picked this image because it evokes different questions in my head every time I see it. I'd typically go for clean, minimal, and higylhly creative images and so I don't know why this particular image makes such a strong personal impact. For me, this photo celebrates beauty at every age - the kind of beauty that comes with life experience not a number of years."
- Ellen, Senior Branded Content Manager, Berlin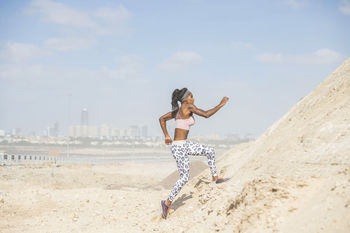 "This image was an eye-catcher for me because of the sheer power and strenght it represents. To be able to capture such a physical challenge in a single image shows significant skill. For me this showcases not only the strength of the subject themselves, but also that of female communities pushing boundaries all around the globe!"
- Eoghan O'Donovan, Sales Development Representative, Berlin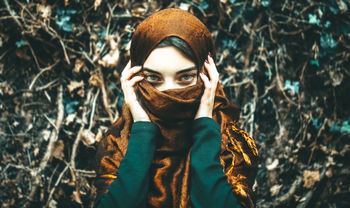 "I like the correlation between the subject and the nature behind them. There's not only a balance in the colours but also a clear theme of 'time'. I love that when I look to the background I see the contrast between the green leaves and those that are ageing with brown tones. Whereas in the foreground the contrast looks different - the subjects young eyes and their grey streaks of hair"
- Alessandro, Design Lead, Berlin
License beautiful images for your International Women's Month campaigns with the IWD X EyeEm Official Image Collection!