People of the Oceans: The 20 Photos Handpicked by Greenpeace
These people from all around the world live, breathe and love our oceans.
People Of The Oceans was a Mission that asked you to show the diverse relationships that exist with the waters that surround and support us. 20 photos below are soon to be featured on the new People of the Oceans Instagram page supported by Greenpeace – follow and find out more below.
Greenpeace has always valued quality imagery. After all, the inspiring powers of a striking visual are hard to beat. As a non-violent organisation, they believe in 'mind bombs' that cause people to open their eyes to the bigger picture. The right image of the action helps people feel like they're there with Greenpeace – and the passion and optimism for a better world might just go viral.
The winners below are as diverse and beautiful as the world's oceans. "I personally want to offer a huge thanks to everyone who entered the competition, and congratulations to those who won. The photos were exactly what we were looking for," said Tom Allen of Greenpeace. "We will use them to inspire people about the oceans. To remind us all why we love them, and why it's so important that we defend and take care of them. Your work will help to change the world for the better, and you are now a part of the Greenpeace story too."
---
Hey, winning photographers: What does the ocean mean to you?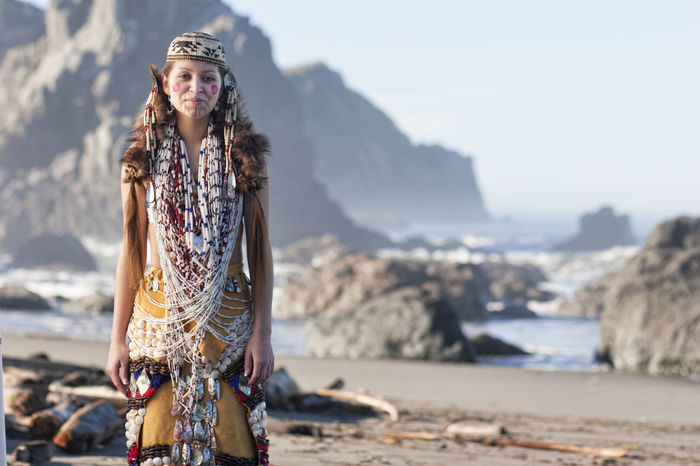 "We are ocean people. We lived, collected, traded and explored the oceans off the west coast since time immemorial. (You can read more about us as a tribe here!) As an individual the ocean means a great deal to me: it is where I take my kids, my wife and those I love."
"Later in life I spent 8 years in the Hawaiian islands where I fell in love with the ocean in a whole new way. It would become the element I spent most of my time in. I was in water more than land – surfing, snorkeling, swimming, night surfing under a full moon, night diving for the many wonderful creatures that call it their home. The Hawaiian ocean, my home beaches, traveling the globe in search or new spots to dive or swim, I love it all! I took this photo on the reservation I grew up on with my DJI Inspire."
---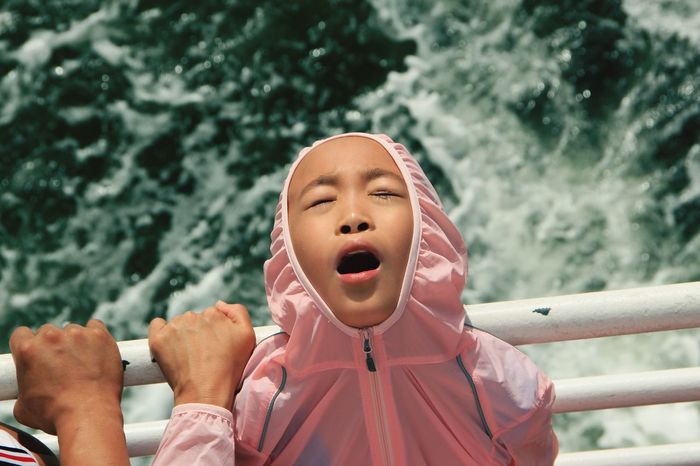 "The first time I saw the sea, I was seven years old. An expanse of water, a salty taste. I loved what I saw, I loved the sound. And the seafood is amazing! I live in TianJin, China – near the Bohai Gulf. My house is far from the sea – I only go there once or twice a year. I shot this photo in QinHuangdao, 400km from home."
---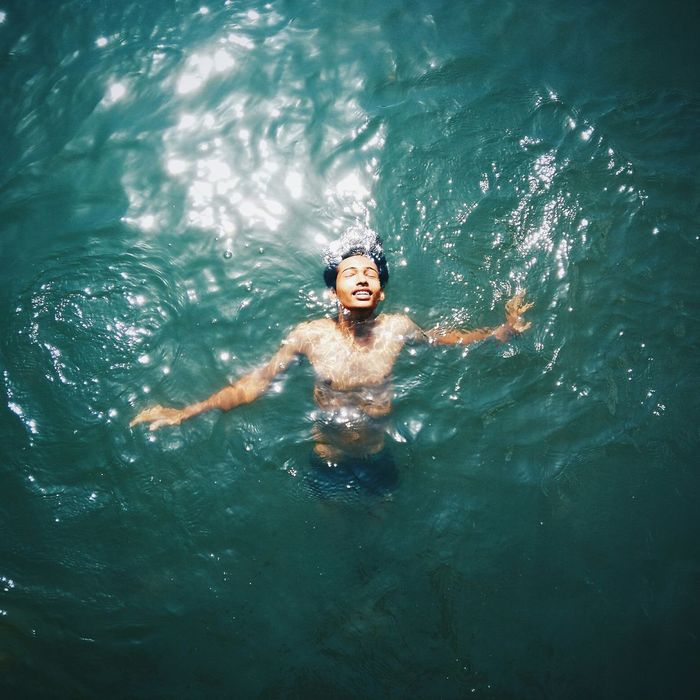 "The ocean is like journey to me, like a never-ending road. It's a journey every individual has to explore to experience the different phases of it. It has its own time of being calm and time for a thunderous storm. Yet it prevails every obstacle and fights back to achieve its normal self thus inspiring us to fight over problems and rise above it."
---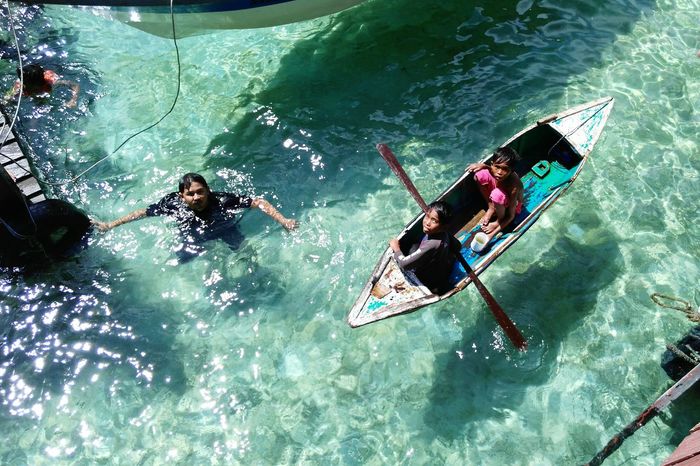 "I think the ocean is an important part of our life. Oceans provide water and food to many people. Without the ocean, many people could not survive."
---
"The ocean to me means peace and silence. Especially while I've capturing my surf photography, I enjoy the silence when you dive under a wave that breaks over your head. It's the best office in the world!"
---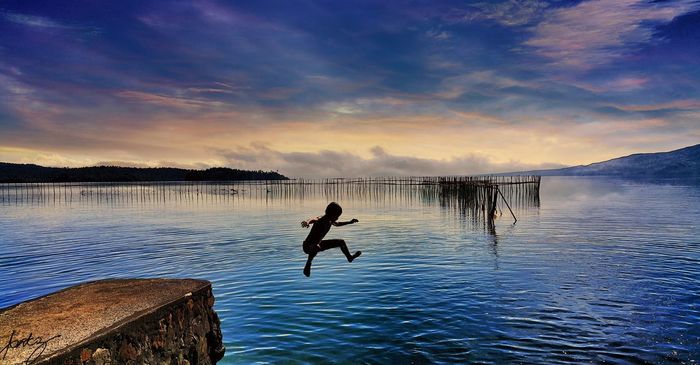 "The ocean is my sanctuary, my energizer. The sound of the waves is comparable to classical music. It soothens, it refreshens the mind…"
---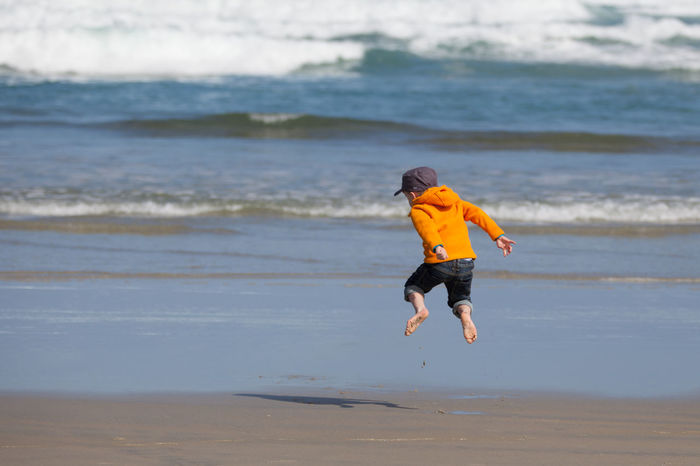 "Strength, power, hope, energy, magic, wonders, life… That's where everything started! I love to listen to the sound, to feel the warm of fresh water, to taste the salt…"
---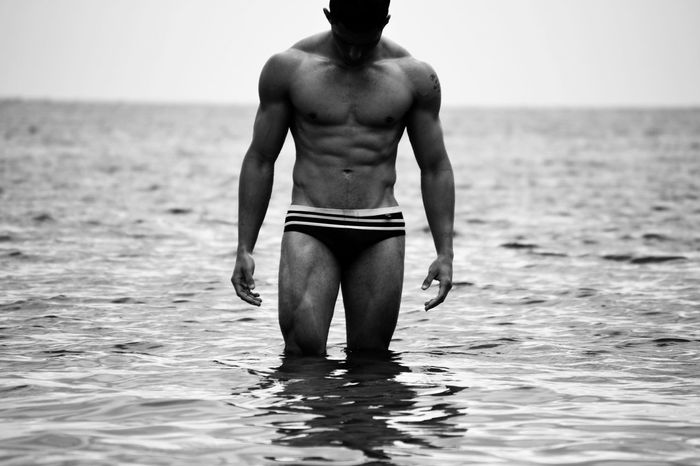 "It means home."
---
"The ocean means power. It makes me remove all the ego by teaching me that there is something bigger than me."
---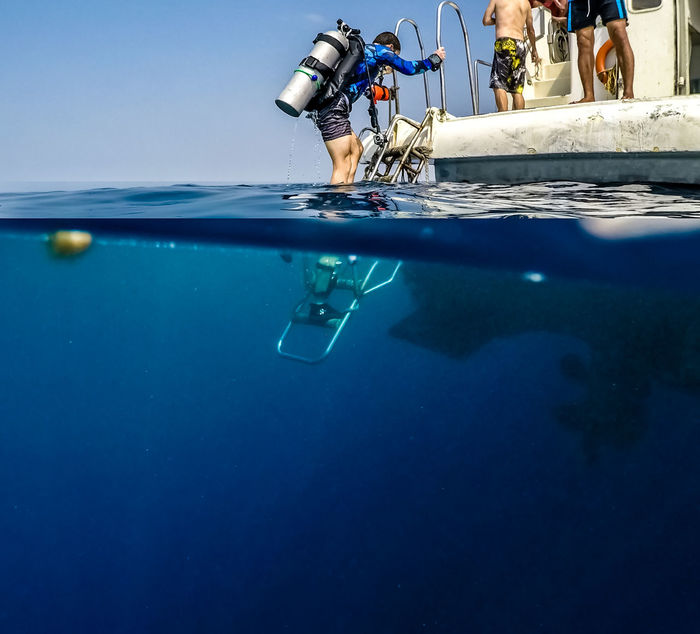 "It's the sanctuary that I shelter to when I want to escape the busy life. It is purity, life and absolute peacefulness."
---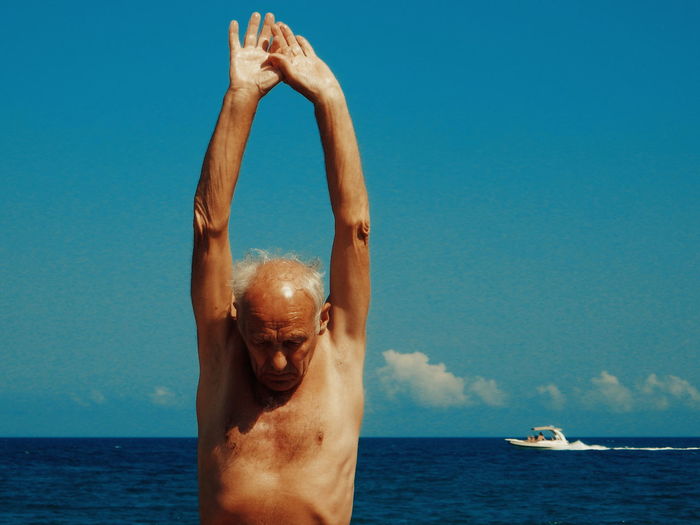 "The ocean means a lot to me. It's a place for freedom and space and dreams and hopes. You can just relax if that is what you need. Or you can play and have fun."
---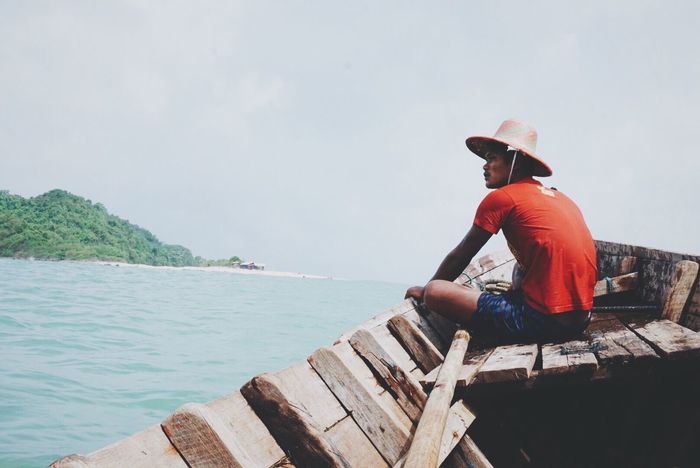 "The ocean is a place where I find peace – it's a place where you give and take and is also a mysterious part of our eco system."
---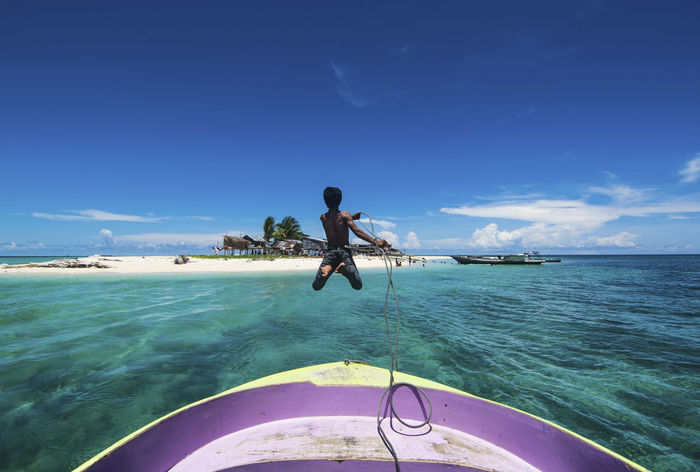 "For me, the ocean is like another side of the world that offers completely different experiences and views about life, compared to our daily life. It has a lot of interesting things that can be explored."
---
"The ocean means many things to me: freedom, power, beauty, energy, light, color, life. Yes, more than anything it means life. We as a species evolved from the ocean. It gave us life. We should treat it with much greater respect. For sure it can take it back."
---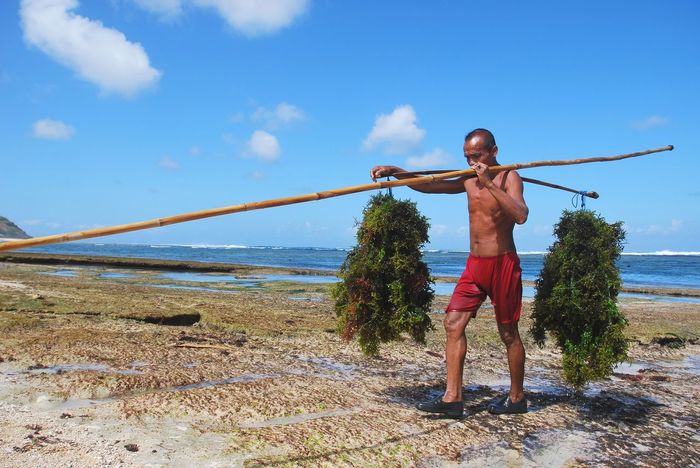 "The oceans is my favorite hangout."
---
"The ocean means so many things to me. It means freedom and happiness, but it is also something that I fear and respect."
---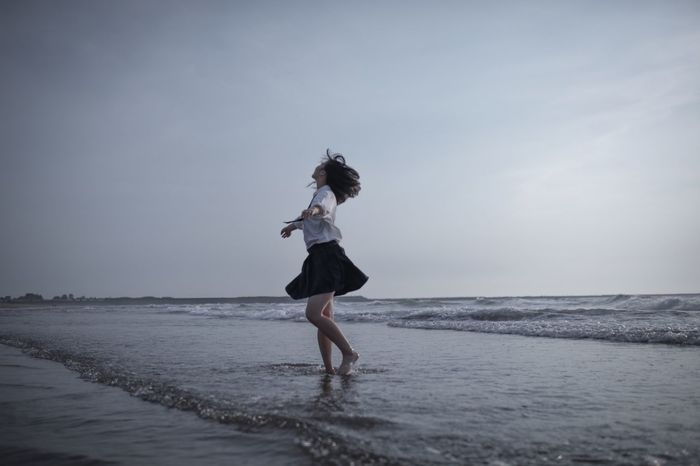 "The source of all the life. The mother."
---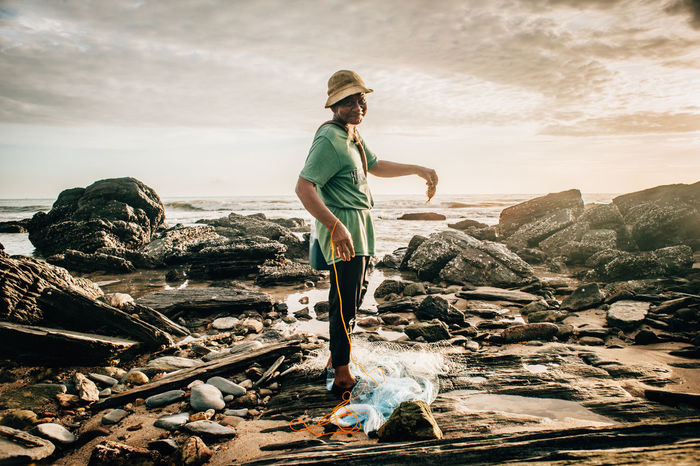 "For me, the ocean means a place full of life. From fish to seaweed, a source of food supply and also a place to hang out and have fun either at the beach or on an island."
---
"To me, the ocean means life in its many forms, both physically and metaphorically. The ocean shows us how powerful nature is and how much life and diversity there is in our tiny blue sphere in this vast universe."
"For the locals in Nazare, it literally used to mean life or death. People depended on it for sustenance and many people would lose their life in it, trying to provide for their own."
---
About Greenpeace: Greenpeace exists because this fragile earth deserves a voice. It needs solutions. It needs change. It needs action. Greenpeace is an independent global campaigning organisation that acts to change attitudes and behaviour, to protect and conserve the environment, and to promote peace.
If you're interested in finding out more about our work, please check out our campaigns or, to follow this oceans project, pop over to Instagram and follow the #PeopleOfTheOceans hashtag and account.
Interested in partnering with EyeEm on a Mission? Join some of the world's biggest media outlets and best-known brands and be at the center of the conversation. Find out more.
Header image by@chongbuzhi.