Outdoor Living: How Plants Are The Millennial Response to An Uncertain World
By Ellen Clipson - 5 min read
We explore the new trend of outdoor living emerging in response to the uncertainty of the 'new normal.' Showing you why integrating plants and other natural elements into your brand's visual assets will ensure you connect with young consumers.
Lock-down living has led to a broad range of new consumer habits, however one thing remains in the minds of consumers - uncertainty. We explore why images of outdoor space and plants are catching the attention of Millenial and Gen Z consumers and learn how to integrate them into your visual marketing without a total rebrand.
The Significance of Outdoor Space And Plants in The 'New Normal'
Whether it be gardens, local parks, or rural destinations, everyday life has been transferred to the outdoors due to regulations on physical distancing, the new possibilities of remote working and learning, and disruptions to the travel and leisure industry. On top of this, younger consumers continue to search for a sense of long-term investment and a well-established routine has led to a booming trend of outdoor exploration and home improvements during lock-down.
Integrating natural elements into your brand's visuals will grow your engagement with Millennial and Gen Z consumers and our team is here to show you how to do it in time for your 2021 campaigns.
Discover premium-quality images that will fit into branding with our new 'Bringing The Outdoors Inside' image collection
Young Consumers Are On Search For Stability
Plants Provide A Sense of Control
We saw over 65,000 submissions for our recent 'Summer In The Garden' photography competition but for younger consumers, this switch to the outdoors is more than just a fad. Increasing coverage on the rise in outdoor hobbies, indoor gardening, and creative use of natural space points to the desire of Millenials and Gen Z to gain a sense of control and investment for the future.
Millennials have become obsessed with house plants as it provides them with the "opportunity to nurture something." It's this level of fulfillment and purpose that the younger generations struggle to acquire, with large milestones becoming increasingly challenging to achieve. The reality of owning their own home, working for a company for more than a few years, or learning digital skills that won't become redundant tomorrow, is becoming hard to come by. Add the uncertainty of COVID-19 on top of that there's no wonder why Millennials and Gen Z are holding onto anything, even plants, to give them a sense of control and something to invest into.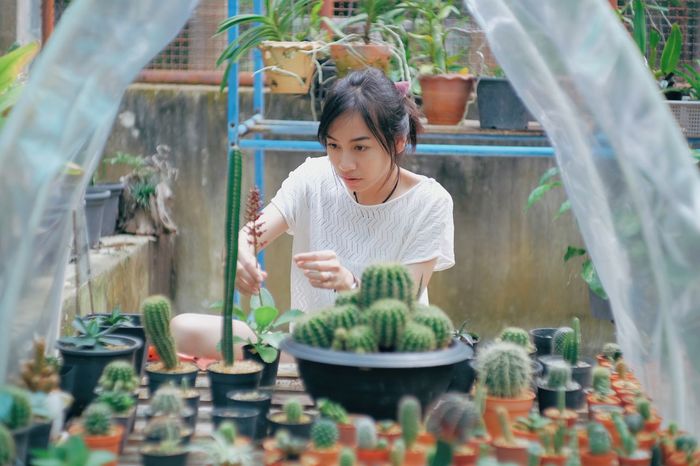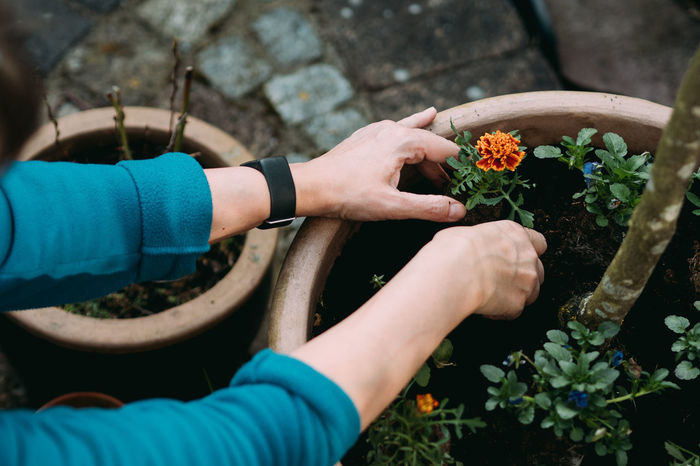 Structure When Work-Life Balance Is up in the Air
Another challenge that many consumers are now facing, many for the first time in their lifetimes, is a dramatic disruption to their routine. Although working from home or E-learning has provided some major lifestyle benefits to consumers, it also comes with a large cost.
Establishing a work-life balance, particularly when confined to one's own apartment can be a challenge, let alone with restricted time outside, limited socializing, and leisure activities are added on top.
For young professionals based in the city the choice to put time aside to care for a living thing has created a sense of routine and structure as they struggle to strike the work-life balance that leads to a healthier lifestyle.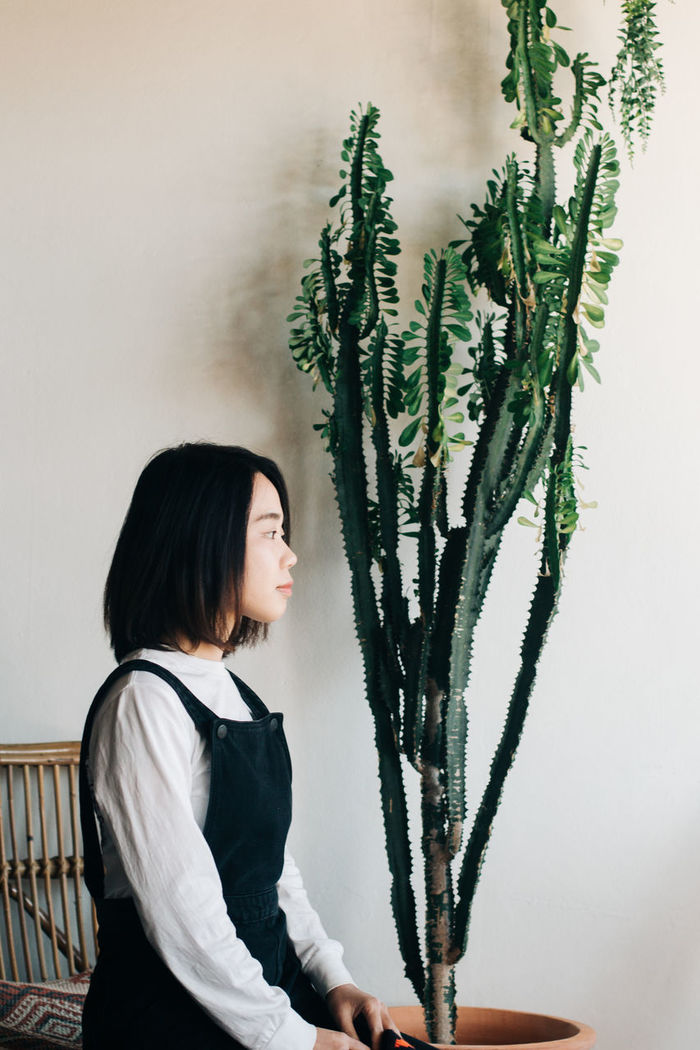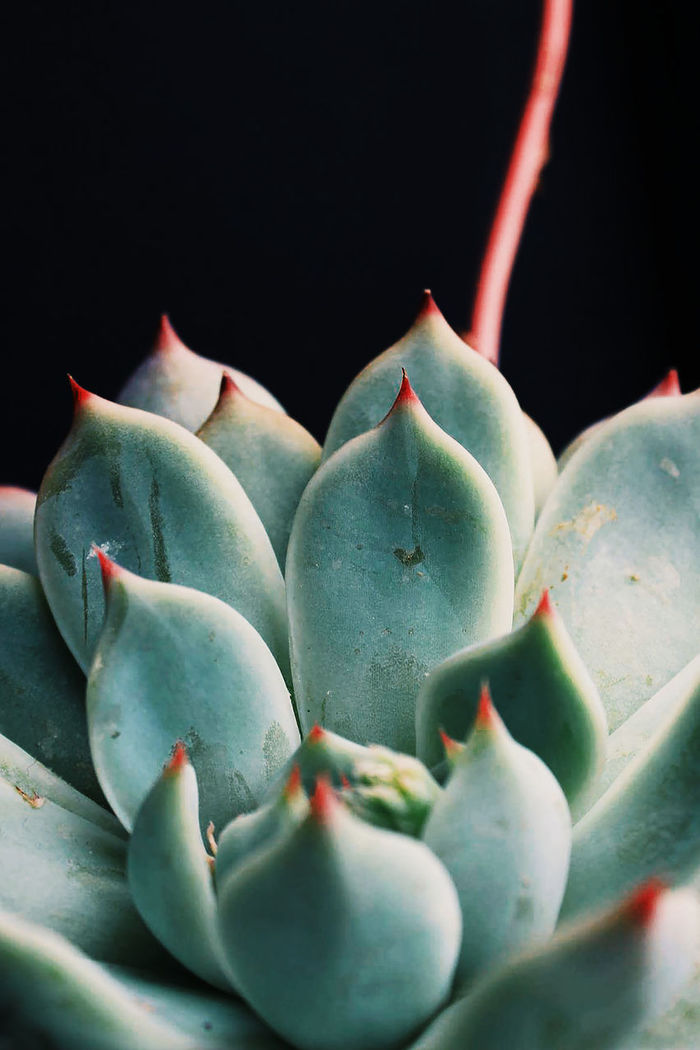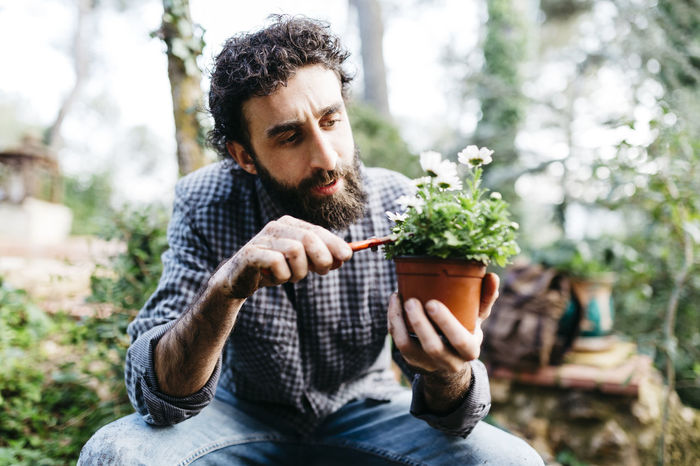 Home Improvements: Bringing The Outdoors Inside
Positive Additions To Mental Health
2020 has shown a significant change in the way in which younger generations see and value time outdoors. With many countries encouraging people to #stayhome and upholding tight rules on venturing outdoors, we saw a rise in the way consumers were spending their time outside of their homes. For many the outdoors grew to represent a sense of adventure, exploration, inspiration, and freedom.
Expect to see many Millennials and Gen Z bringing certain elements of the outdoors into their personal spaces in the hope to make a positive impact on their mental health and wellbeing as we move into the latter months of 2020. This increase in home improvements and the popularity in gardening should be reflected in your images too if you want to showcase that your brand is familiar with trending topics and show you also care about your consumers mental health and wellbeing.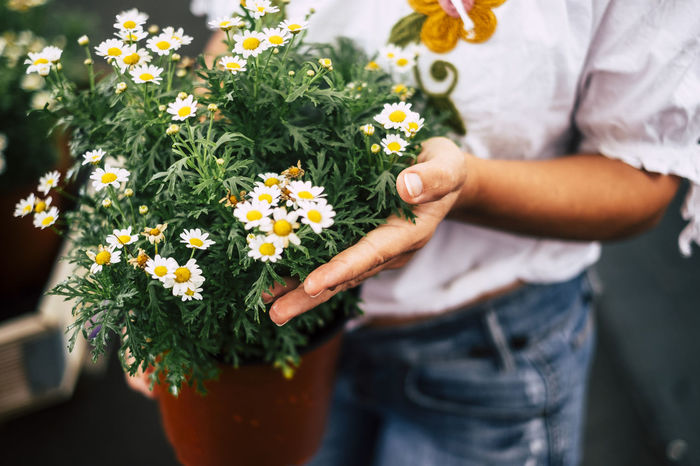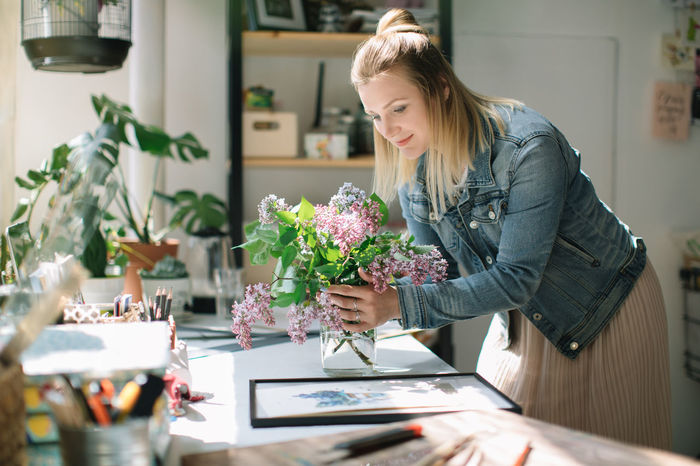 The Rise of The #Plantfluencer
We continue to see that the trend towards buying houseplants and maximizing time outdoors "fueled by social media." During the pandemic this has reached new heights due to the emergence of 'Plantfluencers' on Instagram and TikTok.
Referred to as a "balm for the pandemic-induced chaos happening in the world" the rise in Millennials taking to social channels to spread positivity, a sense of mindfulness, and share skills (and sometimes plant cuttings) is only set to gain more traction. The conversational nature of social media leads to a sense of authenticity and reliability to be established where "houseplant photography can inspire others" to achieve the same results from the comfort of their own home.
Our advice for brands is to mimic this social media trend. Ensure your visuals are relatable, not picture perfect depictions of a perfectly polished floral arrangement, but weather a work in progress. By doing so, you'll show your consumers that your brand is ready to adapt and change to meet their needs in the year ahead, something that will ensure your brand is trusted and relied upon when uncertainty hits.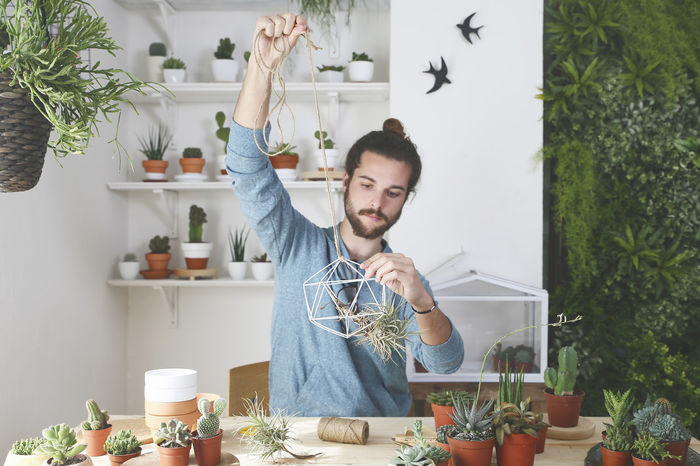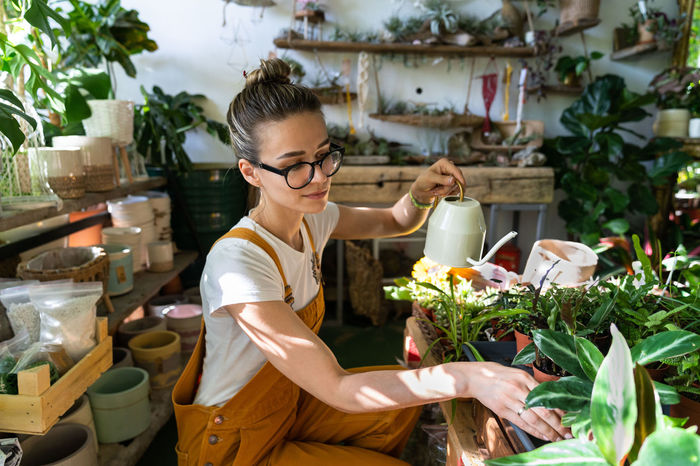 Lock-down Living And The Value of Natural Spaces
New-Found Life Outside
Adapting everyday life to the 'new normal' of COVID-19 has certainly been no walk in the park for young consumers. It represented a rapid removal of the 'adult life' that many had just started to establish for themselves, and more significantly the independence that comes with it.
As a result, many have had to become more creative about the way they use outdoor spaces. In major cities, "parks have become a saving grace for people looking to stay active and social while safe" and in response, we saw many companies also using outdoor space in an attempt to stay in business. Gym companies have professionalized outdoor or virtual workouts, hospitality companies have spilled onto the street corners, classrooms or meeting rooms can be virtually accessed from a balcony or garden, even beauty treatments and haircuts have relocated to local parks.
It's time your brand visuals reflect this new found life-outdoors. Use images of consumers taking their everyday lives into their local parks and gardens. Swap out the backdrop of an office or kitchen in exchange for wide-open landscapes and outdoor spaces.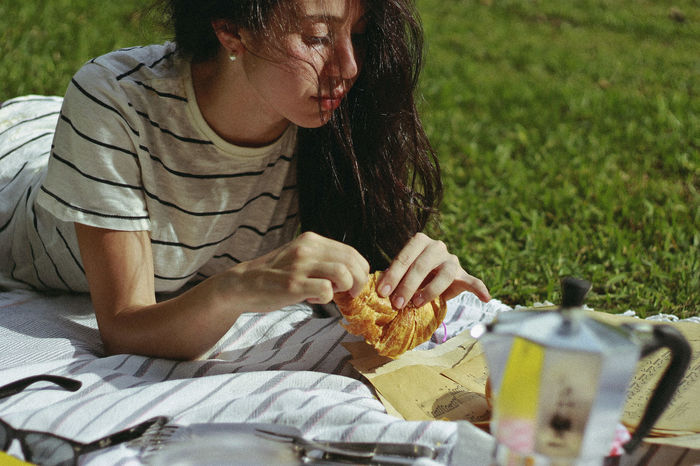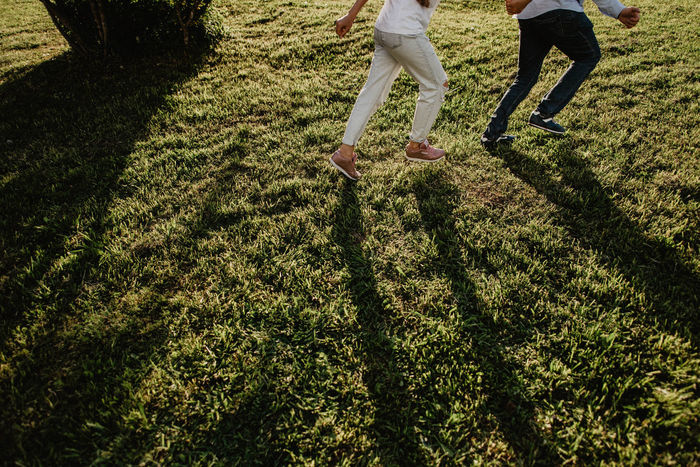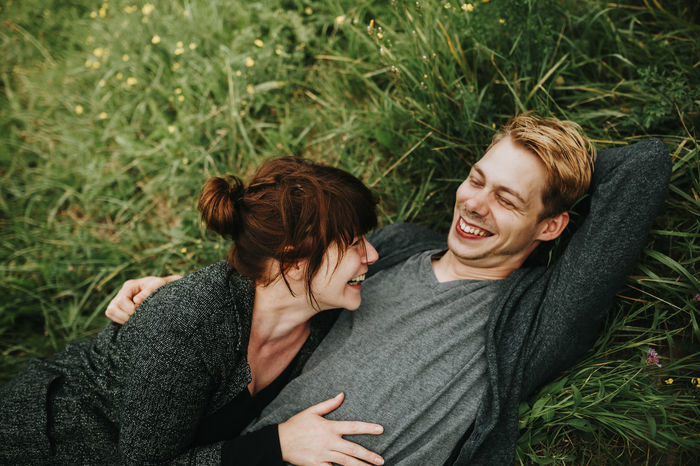 The Boom of The Stay-cation
Another industry that showcases how brands can adapt to consumers' desire to be outside is the travel industry. Consumers desire the "crisp sense of a place that's foreign and unfamiliar" and in turn we've seen a boom in the popularity of 'stay-cations', otherwise known as 'fake-ations.'
It's time for brands to showcase new ways of travelling that will meet Millenials and Gen z's "appetite for exploration". Go local and secluded with your travel stories, whether it be a hike in a local national park, wild swimming in a nearby lake, setting up a cook out from the back of their car, or even setting up camp in their backyard.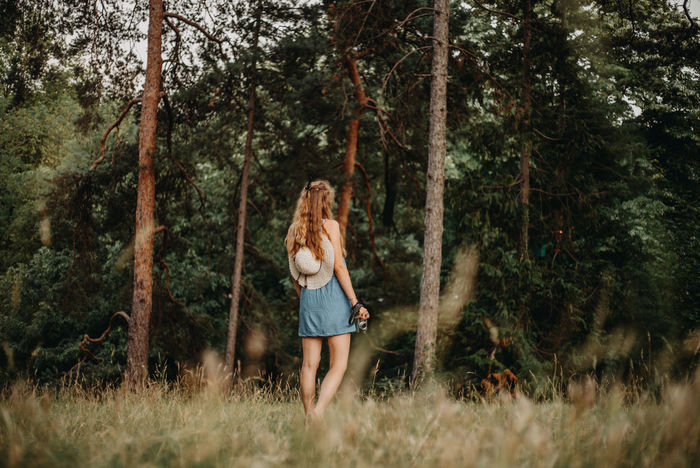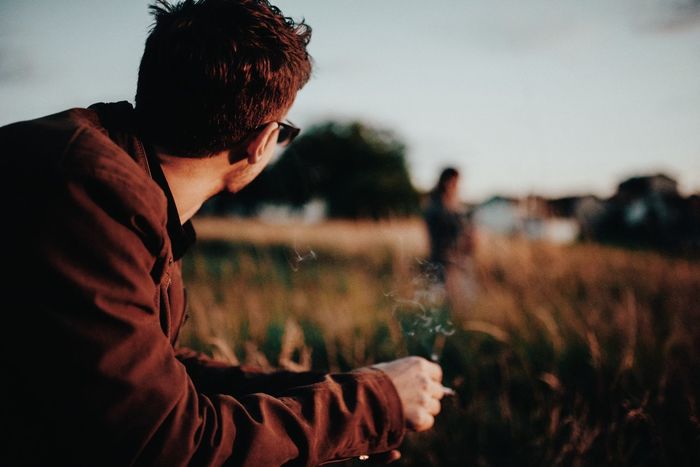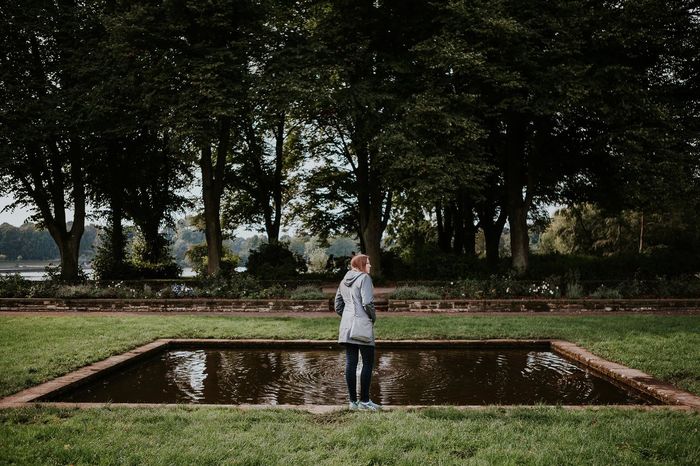 Brand Tips
1. Show Care & Ownership
Images of people caring for plants will be eye-catching to young consumers. This storyline will establish an emotional connection with users that have a desire to invest into their own future. By using images of young people planting or nurturing plants it showcases that you're a brand that wants to support them in their own ventures and mental health in the long-term, irrespective of the uncertainty that 2021 represents.
2. Keep Your Brand Aesthetic
You don't have to change your brand's visual identity to accommodate this new trend. In the same way that consumers are adding outdoor benefits to their own lifestyles, your brand needs to simply integrate more natural elements into your brand visuals in a way that works for you. Start by ensuring your brand has a strong visual identity as this will ensure that your brand remains recognisable and relatable to your audience. From there you can simply use additions of house plants, trees, water, or landscapes to either drive focus to key elements of the image or provide the perfect calming backdrop.
Expert Tip: Natural elements are huge give-aways when it comes to where the image was shot. Make sure that your visuals match your target audience, geo-locations and markets. For example, if you're aiming to connect with young people living in Iceland, don't use an image of a desert plant on a sunny windowsill.
3. Follow Safety Guidelines
Whenever reflecting this emerging trend it's important to showcase the 'new normal' of post-COVID-19 living. If you're using images of people outside, whether it be in the park, their garden, or somewhere more extreme, ensure your visuals abide to current safety guidelines of physical distancing and mask wearing. Using images that don't meet these standards will turn-off consumers working hard to adapt their own lives to lock-down living which could be extremely damaging for your long term engagement and brand awareness.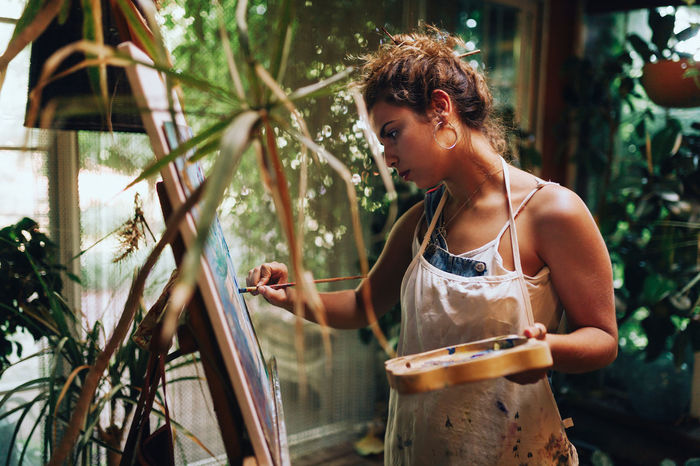 Ensure your brand is ahead of the trend with our 'Bringing The Outdoors Inside' image collection or reach out to our team about how we can support your in-house creative team with our custom photo and video productions
Plus! don't miss our free Visual Marketing Guide Visual Trends For The New Normal higlighting more critical visual trends set to continue after the COVID-19 outbreak.