Now Upload Multiple Images Without Leaving the EyeEm App
By EyeEm Team - 3 min read
Everything you need to know about Multi upload on mobile with our updated in-app Photo Picker!
We are excited to share some huge news with you. Today, we are launching in-app Multiupload on all Android devices! You can now edit, tag and upload all your favorite images without leaving the EyeEm app. In this quick guide our team will talk you through what's new and how uploading photos to your EyeEm profile just got a whole lot easier!
Try Our Updated Photo Picker on the EyeEm App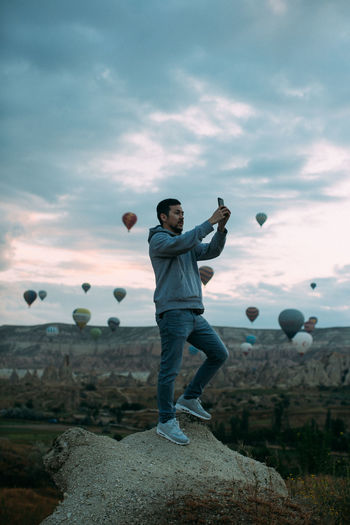 The new Photo Picker makes your upload process even easier. For the first time you can browse through your most recent photos or our suggestions on the app rather than heading to your mobile's photo gallery or camera roll. Looking for a photo you took last year? No worries, you can browse through your albums in the app too!
Once you've selected the images you want to upload you can add all the relevant tags, locations, or edit your photos in one session. Move thorugh images one by one, go back, make changes and remove photos without having to start again. That's right, you are able to add a full collection of your images to your EyeEm Profile in one swift move.
How to Upload Photos from Your Phone to EyeEm
Tap the camera icon on the app to start multiupload
Use the tabs at the bottom of the screen to navigate your way through your most recent photos, our suggestions and all of your albums
Click on the image to add it to the Multiupload (you'll see your total number of photos in the green icon)
Click next and can begin adding tags and edit each photo (you can also remove photos from the batch without breaking the upload flow)
Click upload and your photos will be added to your EyeEm profile!
Upload On The Go
With such a simple process, you are able to concentrate on the things that really make a difference.
Working through your collection of your photos, side by side, allows you to be more selective about the images you add to your profile, seeing how they fit together, avoid sister shots, and see what you might be missing.
These small changes in the way you upload your photos will improve your profile, increase your chances of selling on Market and catching our editors eyes!