New Photo Mission: The Great Outdoors With Adobe
We've teamed up with Adobe to celebrate Adobe Photoshop Lightroom for mobile
There's perhaps no greater inspiration to every photographer than that of Mother Nature. Who of us hasn't seen a wild frontier in front of us, whether it's the crashing ocean, stupendous mountain ranges or magical forests, and been utterly compelled to capture it in a photograph? This new Mission, The Great Outdoors With Adobe, is about exactly that.
Adobe is known for the world's best photography tools for organizing, editing and sharing. With the Adobe Creative Cloud Photography plan you can craft incredible images, whether you're a beginner or pro. Sync everything across the web and your mobile devices. It's all your photography, all in one place. Scroll down to find out how you can win membership!
Whether you're climbing a glacier, swimming in the vast seas or scaling a summit – make sure you grab your camera or smartphone and snap a few incredible photos to share! Then, with Adobe Photoshop Lightroom for mobile, add the finishing touches and edit to perfection – whether it's tweaking the exposure, contrast and colors, adjusting the haze or straightening your photo.
By
Your Mission: In The Great Outdoors With Adobe we want you to showcase the very best of Mother Nature's work by capturing awe-inspiring landscapes from around the world. From water to earth, snow to sand, waves to trees, show us the vistas that stop you in your tracks.Show us the true beauty of the great outdoors!
Then use Lightroom mobile to perfect your image. Make your best shot even better and uniquely yours while on the go/anywhere, either by adjusting the haze, enhancing the color, shadow or clarity – or adding artistic effects!
Your Reward:3 lucky winners will receive a one-year membership of Adobe Creative Cloud Photography plan ($119.88 USD value), plus get promoted in the Adobe photography social channels – a community of over 1 million photography lovers.
Adobe is also offering 20% off Photoshop CC plus Lightroom to each of you who enter this Mission. We'll email you with a code once the Mission is over. And last, but certainly not least, a handful of runners-up from this Mission will also star in an EyeEm image collection!
Deadline: May 15, 2016
Download EyeEm to participate
How To Take Part: Simply take a photo and tag it with The Great Outdoors With Adobeand add the finishing touches with Adobe Photoshop Lightroom for mobile. Your photo will then be automatically added to the album. If you want to add a photo that you've already uploaded, just go to your profile, view the photo and select "Edit Photo". From there, you can add the tag, "The Great Outdoors With Adobe".
By
By
By
By
By
By
By
By
By
By
By
By
About Adobe Photoshop Lightroom for mobile: Edit, organize and enhance your photos on your iOS and Android mobile and tablet devices with Adobe Photoshop Lightroom for mobile. Then seamlessly sync your changes with Adobe Photoshop Lightroom on your computer! Learn more about Lightroom for mobile – and check out this tutorial on how to get started.
Adobe are offering 20% off Photoshop CC plus Lightroom to everyone who enters a photo to this Mission (we'll send a code once it's over)! All participants will also get access to a limited offer – 1 year of Adobe Photoshop CC and Lightroom CC, mobile apps and upgrades included, for just $7.99/month.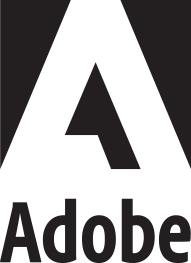 Interested in partnering with EyeEm on a Mission? Join some of the world's biggest media outlets and best-known brands and be at the center of the conversation. Find out more.
For more information please check out our Terms of Service.
Header image by@NujGnew.