New Photo Mission: Seeing the Sights
This latest hot buyer trend is all about capturing landmarks from new perspectives!
Want to know exactly what photo buyers are looking for? Here's a secret for you: Landmark photos are selling like crazy on EyeEm Market. So get involved! This newSeeing the Sights Mission is all about uploading incredible snaps of bucket list landmarks that buyers will love. A collection of thebest will get featured in a gallery post, and a select few will receive some EyeEm goodies in the post!
In need of inspiration? Check out 18 Unexpected Photos of Iconic Landmarks Around the World for the EyeEm guide to shooting familiar sites in a whole new way.
By
Your Mission: Show world-famous landmarks from striking new angles and unusual perspectives – and be sure to keep those iconic details that really define it. Avoid black & white this time around, and try not to capture people: This Mission is all about the landmark itself!
Be aware that capturing logos and protected buildings may make it difficult to sell the image commercially on EyeEm Market – read more about releases.
Your Reward: The top 5 shots, as chosen by our photo editors, will win a copy of the EyeEm Explore: A Collection of Real Photography, Volume 1 magazine and an EyeEm bag, as modelled below! A larger selection of pictures will be featured in an image collection right here on the EyeEm blog.
Deadline: November 30, 2015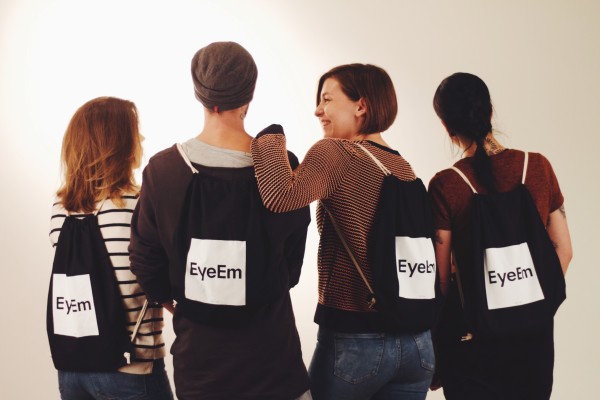 Download EyeEm to participate
How To Take Part: Simply take a photo and tag it with Seeing the Sights. Your photo will then be automatically added to the album. If you want to add a photo that you've already uploaded, just go to your profile, view the photo and select "Edit Photo." From there, you can add the tag, "Seeing the Sights".
By
By
By
By
By
By
If you're a fan of landmark pictures, be sure to check out our curated collections of Architecture, Building, Cityscape and Skyscraper pictures!
Interested in partnering with EyeEm on a Mission? Join some of the world's biggest media outlets and best-known brands and be at the center of the conversation. Find out more.
Header image by @alinarudya.