New Photo Mission: My Favorite Breakfast Moment
Breakfast is served! Enter yours to win mymuesli goodies
They say that breakfast is the most important meal of the day – and there's good reason for that! Done right, it helps you get all the healthy goodness you need to concentrate, focus and stay energized through to lunch. And if you go for something a little less healthy – well, what better way to start the day!
Share MyFavorite Breakfast Moment to enter this Mission. Scroll down for more details!
By
Your Mission: Whether you're a green smoothie person or coffee addict – we'd love to see how you celebrate our favorite meal of the day. Feel free to experiment with moods, angles, include people or show your breakfast table. We can't wait to see MyFavorite Breakfast Moment!
Note: Try your best to avoid capturing brand logos or names within your frame – except, of course, mymuesli!
Your Reward: We'll select our 10 favorite shots and award the winners with beautiful muesli packages. The winning pictures will also star in a feature on the mymuesliblog, Facebook and Instagram and the EyeEm blogs!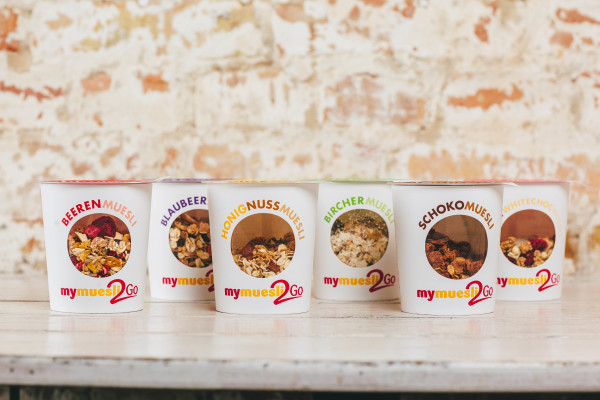 Deadline:Monday 9th May
Download EyeEm to participate
How To Take Part: Photos tagged with MyFavorite Breakfast Moment will automatically be entered to the Mission. So add the tag as you upload a photo or add it to one you've already uploaded – just select Edit Photo then add the tag "My Favorite Breakfast Moment".
By
By
By
By
By
About mymuesli: this is your favourite muesli – mixed for you with best organic ingredients and much love. mymuesli is the first company globally to offer customised muesli out of more than 80 ingredients. Whether Bircher muesli, chocolate muesli or diet muesli – with 566 quadrillion possible mixes there's something for everyone. Certified organic and without additives.
Interested in partnering with EyeEm on a Mission? Join some of the world's biggest media outlets and best-known brands and be at the center of the conversation. Find out more.
Header image by@grietpriem