New Photo Mission: Here Belongs To Me
Grab your camera and show us the culture of where you're from!
"I started taking pictures of the guy, roll after roll, I couldn't stop. It was the last night of my first trip to Kingston, Jamaica, and at that moment I knew I had to come back again very soon."
– from A Wah Do Dem, Boogie, 2016
EyeEm and publishers DRAGO and teaming up to celebrate the launch of Boogie's new book, A Wah Do Dem, and you're invited to join. Known as one of the most influential photographers of street culture, Boogie emerges once again to spark our curiosity and narrate authentic stories in his own raw style. (For more details on the book and exhibition, scroll down to the bottom.)
Your Mission: Show us the culture of where you live and where you're from. Show us your neighborhood and the people you share it with. Capture what you love so much about it, capture the troubles it faces – and capture the people you share it with, the people who make it what it is. Grab your camera, get outside and show off your streets – Here Belongs To Me is here!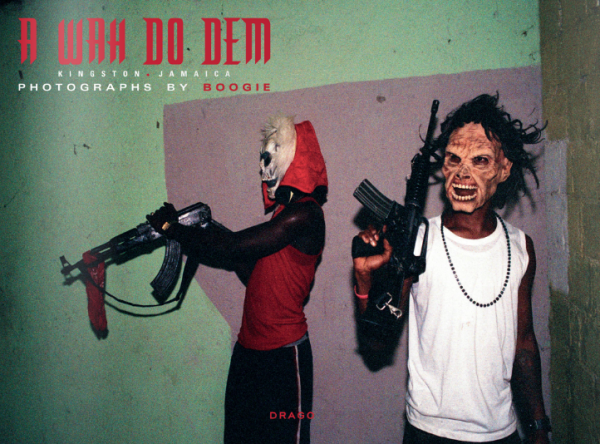 Your Reward: The 3 winning photographers from this Mission will get their hands on a copy of A Wah Do Dem by renowned photographer Boogie. His sixth monograph and first in color, the book takes us to Kingston, Jamaica. In it, he illustrates both the madness and humanity of a complex place, where poverty, violence and crime are often dominant elements of daily life.
Oh, and a handful of runners up will, of course, feature in an EyeEm image collection!
By
Deadline:Friday 31st March
Download EyeEm to participate
How To Take Part: Photos tagged with Here Belongs To Me will automatically be entered to the Mission. So add the tag as you upload a photo or add it to one you've already uploaded – just select Edit Photo then add the tag "Here Belongs To Me".
By
By
By
By
By
About Drago:DRAGO is an international publishing house of contemporary art and street photography. Organizing events, tours, promotions, happenings, book and exhibitions. DRAGO is a publishing house, a think tank, a cultural communication and art consulting company and, above all else perhaps, a generator of cultural occasions and energies. Specializing in street art, graffiti, music, photography, skate culture, street art, tattoo art, and urban style.
About The Event: As a part of the European launch tour, renowned photographer Boogie will stop at the BEINGHUNTED. Gallery to present and sign his new book. In Berlin? Friday 1st April from 19:00 – 22:00, see you there! For more information, click here.
Interested in partnering with EyeEm on a Mission? Join some of the world's biggest media outlets and best-known brands and be at the center of the conversation. Find out more.
Header image by@JaicenYabut.