Mobile Surrealism. A Chat with Cedric Blanchon
By EyeEm Team - 8 min read
Cedric Blanchon is an avid EyeEm user and the recent Grand Prize Winner of the Mobile Photo Awards. He shared his craft and how he got into surrealist photography.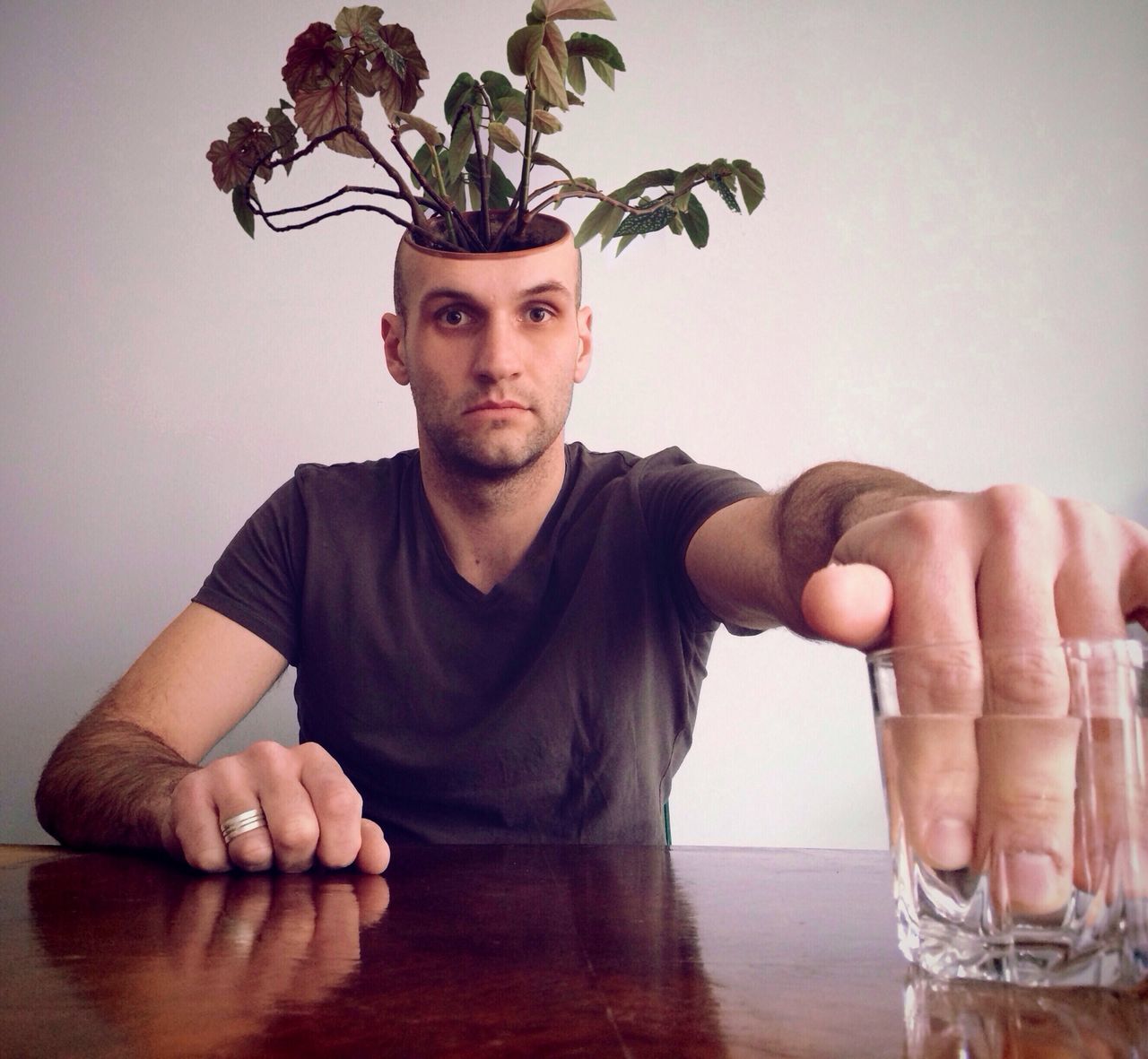 My new dreadlocks need a lot of water. surrealism iPhoneArtism NEM GoodKarma AMPt_community by Cedric Blanchon on EyeEm
Cedric Blanchon has to be one of the most unique mobile photographers around. From Troyes, France, he is a painter and decorator by trade. However, unlike many other painters and decorators, Cedric is also part of VOZ'Image, a contributor on Tribegram and a part of MOBAG Paris where he passionately promotes mobile photography in France. Oh, and he just was announced as the Grand Prize Winner of the Mobile Photo Awards. We caught up with him to congratulate him about his recent success and to see what other surreal craziness he has been creating with his phone.
Water skin. iPhoneArtism NEM self WeAreJuxt AMPt_community by Cedric Blanchon on EyeEm
Hi Cedric! First of all, massive congratulations for your recent win at the Mobile Photo Awards. Is all this new found fame changing how you work?
Thank you! Winning the Mobile Photo Awards was just awesome. Knowing that people like your work is incredibly rewarding. It gives me so much more confidence to try out different artistic approaches.
I don't think the "fame" is changing how I work, but it is giving me more opportunities. I am currently working on an exhibition in the US, and I am being shown in a few more galleries. I love it, getting to show my work more widely is very important for me. It's such a great honor to have the opportunity to step outside of the digital circle and actually print and display photos.
That's great that you are exhibiting in so many places. It's also crazy to think it has only been in the past few years that you got into photography. What inspired your avalanche of creativity?
Haha, well… I don't know exactly what the source of inspiration is. But let's just say, since I was very young, I've always had a very developed imagination. But the problem was, I never had the tools to express myself. It was mobile photography which changed all that.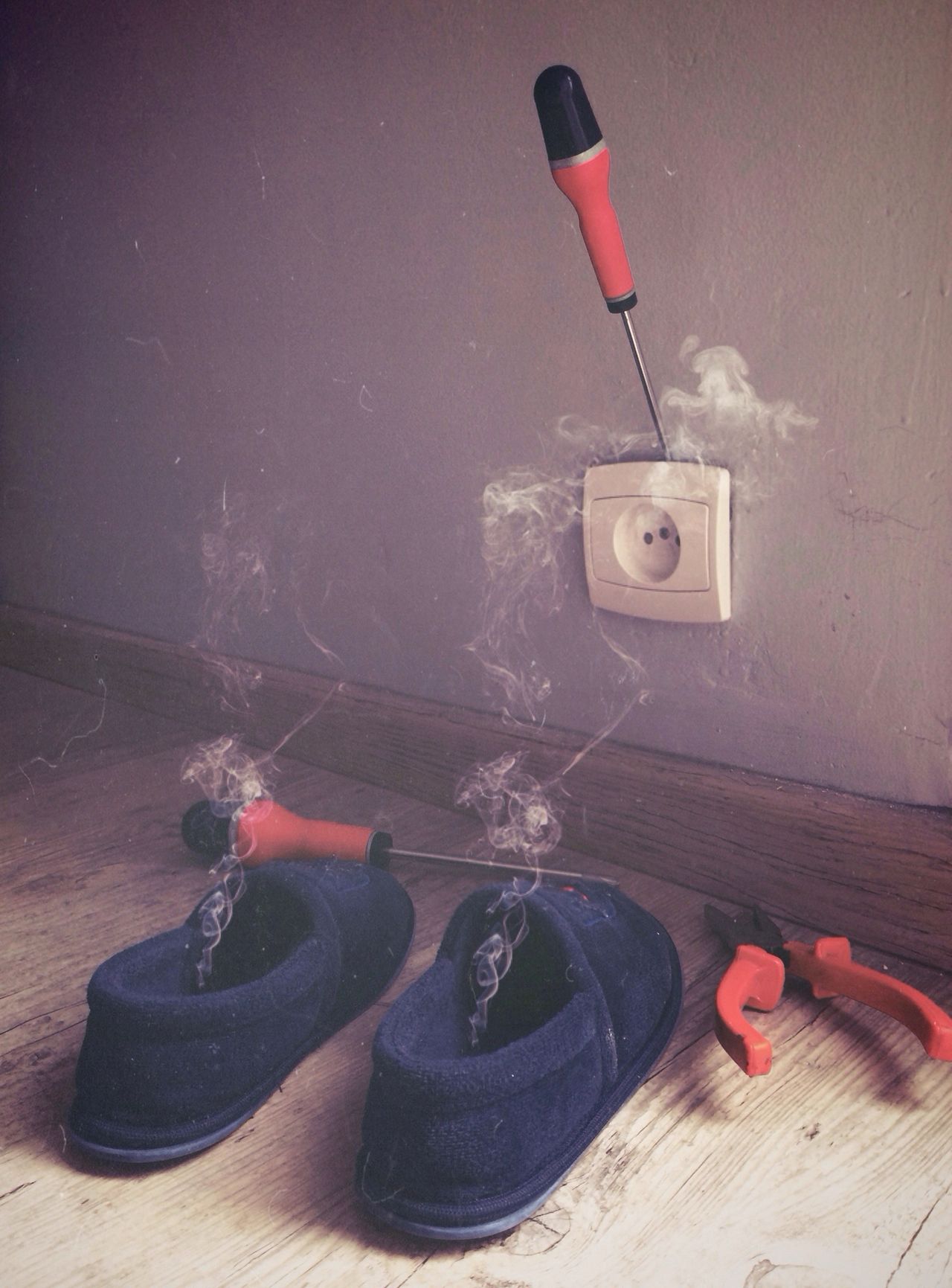 Later i would be electrician, like my daddy! surrealism AMPt_community iPhoneArtism WeAreJuxt by Cedric Blanchon on EyeEm
Mobile photography gave you the tools? That's cool. What tools do you use, do you have any apps in particular which you would recommend?
For my photos, I always use the same selection of apps. Snapseed, Juxtapose, Afterlight, Noir, Cameratic, Hipstamatic, Oggl and of course Blender. I really like Blender because I have used it so much, so I really know what I am doing on it. It really allows me to think about what I want to do , without being constrained by what it, as an app, can do.
But the most important tool is never going to be an app. It's your ability to stream your imagination into your photos. Nothing replaces imagination. Apps merely are there to serve your vision. Without imagination, the apps can only do so much.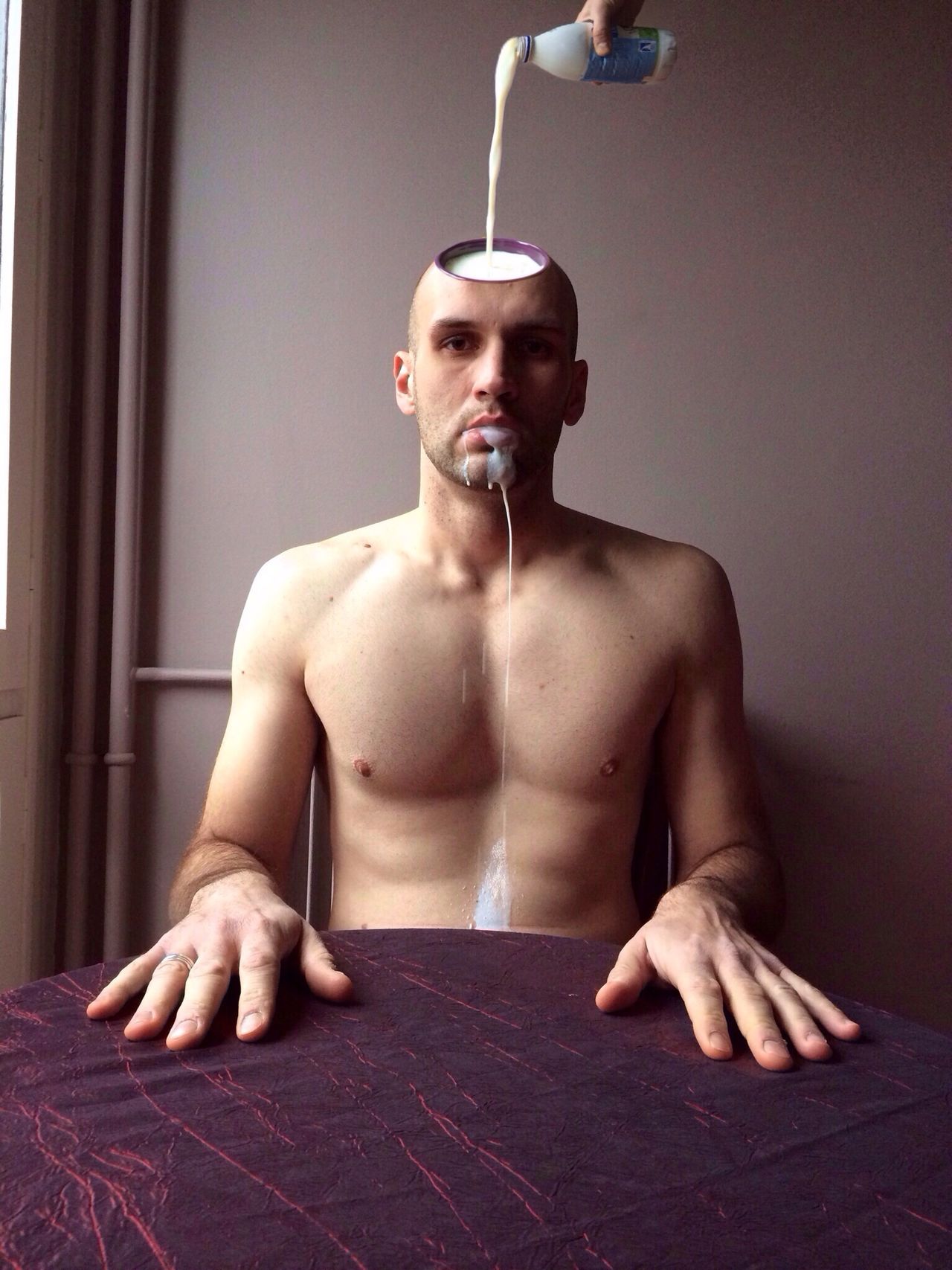 Overconsumption. iPhoneArtism AMPt_community WeAreJuxt.com surrealism by Cedric Blanchon on EyeEm
Good point. You also use quite a lot of food in your photos. Why do food themes appeal to you?
The reason I started to play with food was an exploration of the theme of overconsumption, rather than food. It came to me during the Christmas holidays, a time of year where we eat and drink a lot. Frankly, I was a bit saturated with it all and then I realized that I could use it in my photography. I like to make things very funny and strange when I can, and the blend of food and man worked.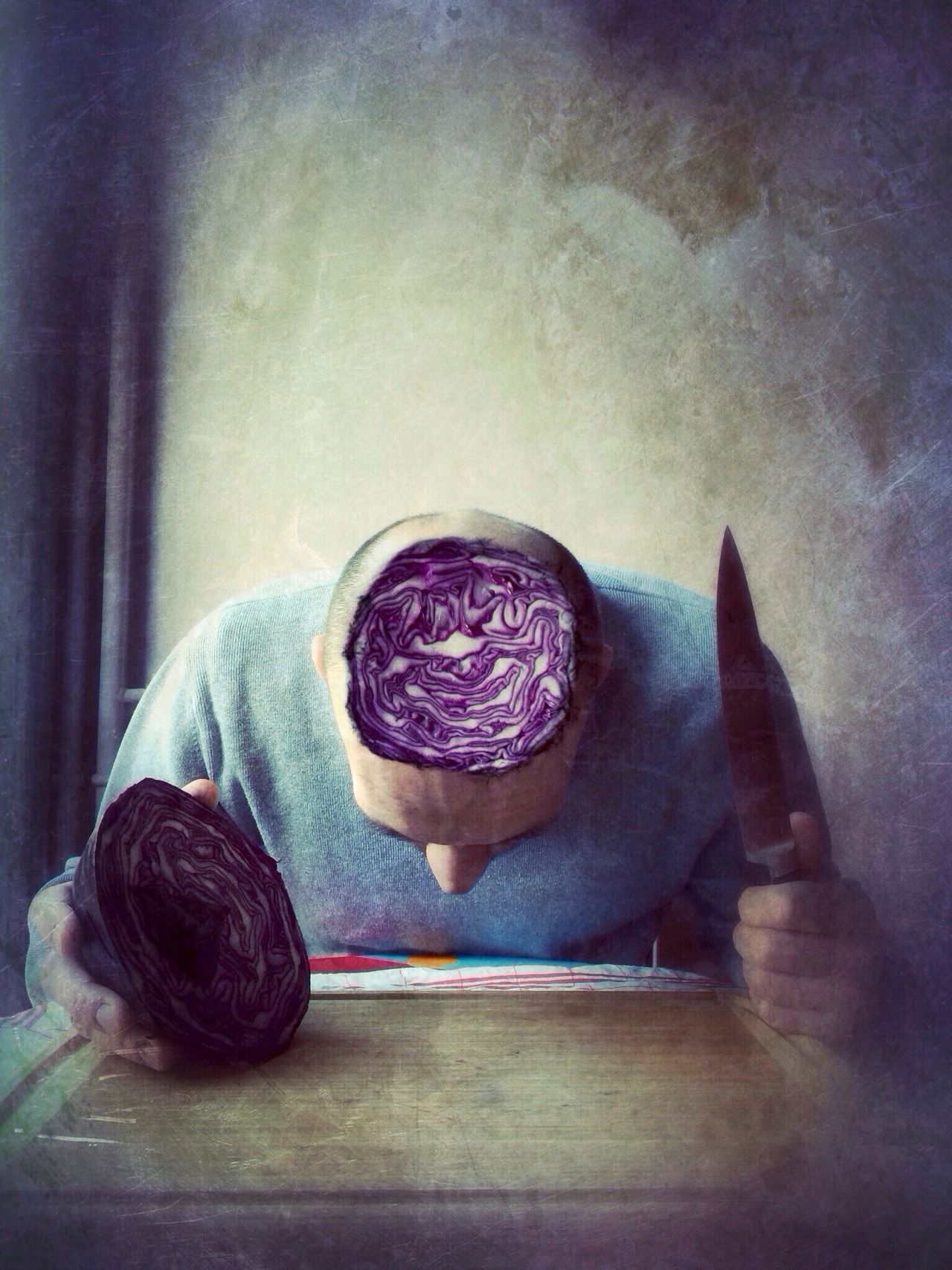 To feed his family, the man at the head of cabbage is ready at any! surrealism NEM GoodKarma shootermag WeAreJuxt.com by Cedric Blanchon on EyeEm
What is your favourite thing to photograph?
Myself, of course! Besides that, anything is a subject. People, children, landscape, hand-made creations, all of it! I do not want to be locked into a genre, I love all the pictures!
With all your subjects though, there is always a strong surrealist tendency.
Yes, that's true. Surrealism is very present in my work. I see my surrealism as a type of black humor. I have recurring themes, and a psychologist friend of mine told me that there are reasons why all themes all connect and recur. Themes in your life are evidence of something else. Recently, I find that I am often being interviewed by people I don't know, thanks to the internet. This is something which is in my mind – the internet, technology, screens, television, life and death. All of these themes are close to my heart. But I love to laugh at all of this, through my surreal photographs.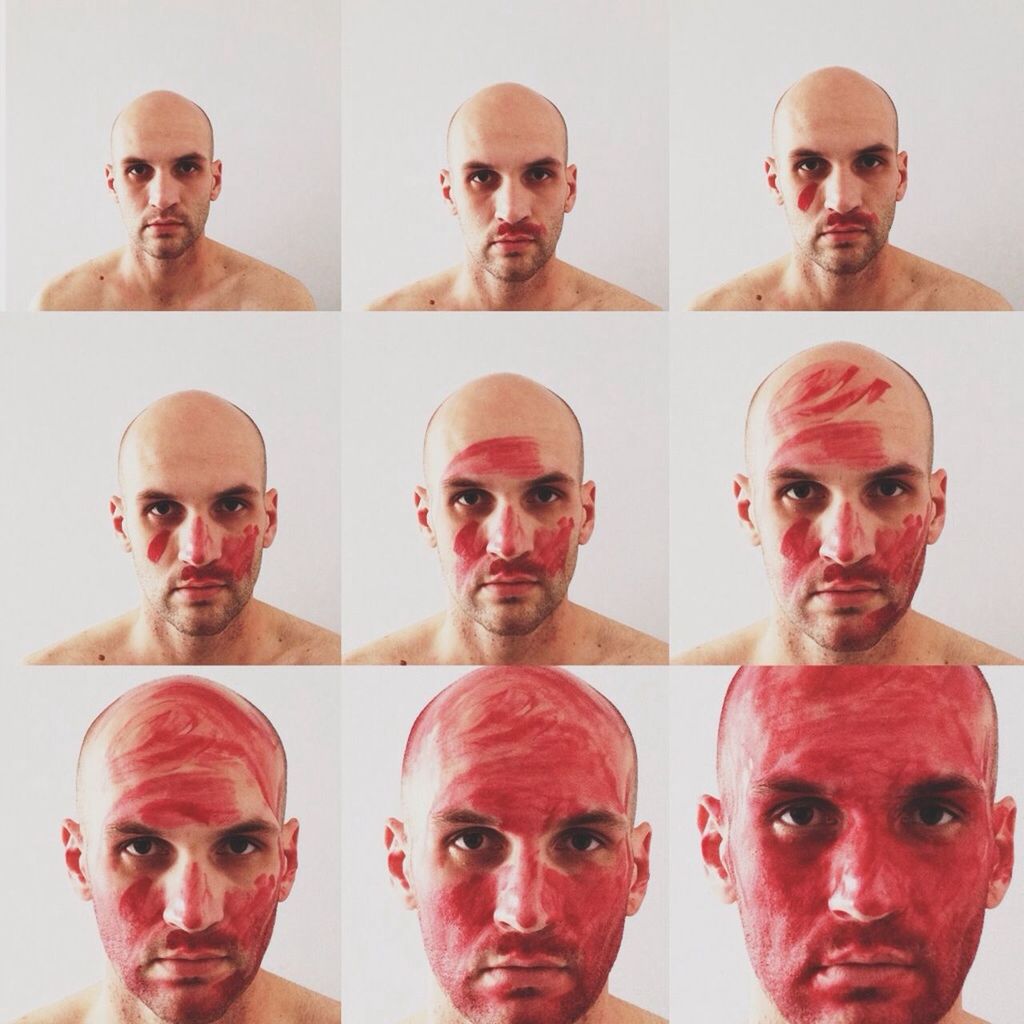 Heart of my darkness. AMPt_community iPhoneArtism WeAreJuxt.com kurtz by Cedric Blanchon on EyeEm
What are your favorite photos and why?
It's very hard to choose. These are pictures made in 2013, which I think are the synthesis of creations I like to do. They are funny, surreal and dark. I am shown in all of them, but that's only because I have no one to model for me!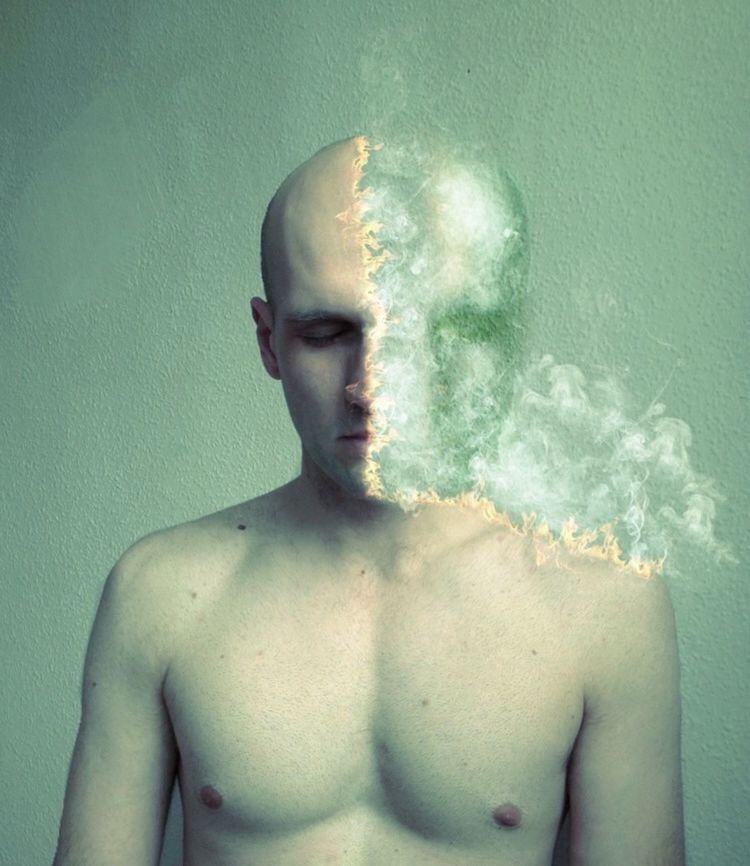 shootermag AMPt_community Mob Fiction NEM self by Cedric Blanchon on EyeEm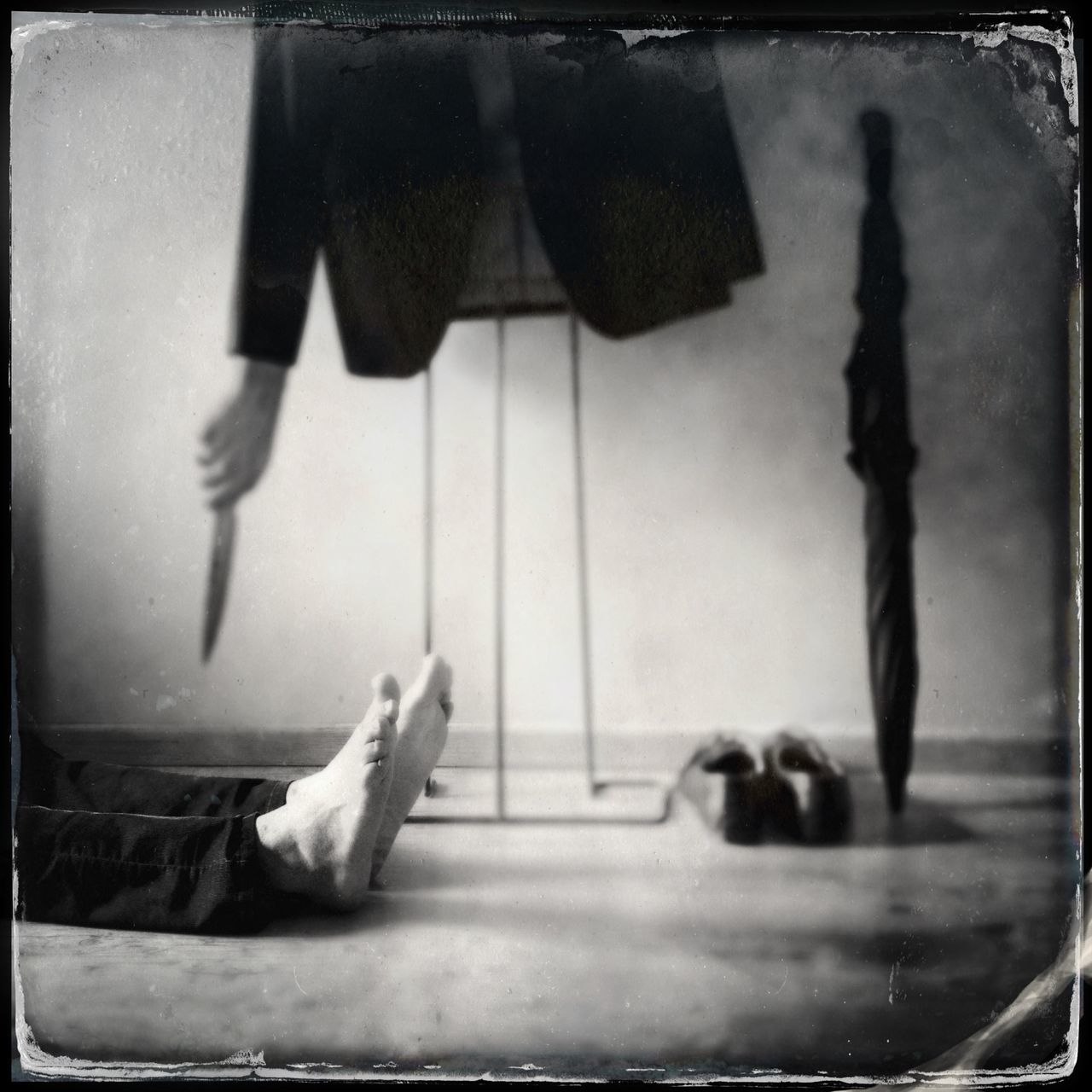 Desperate House clothing. Mob Fiction iPhoneArtism AMPt_community WeAreJuxt.com by Cedric Blanchon on EyeEm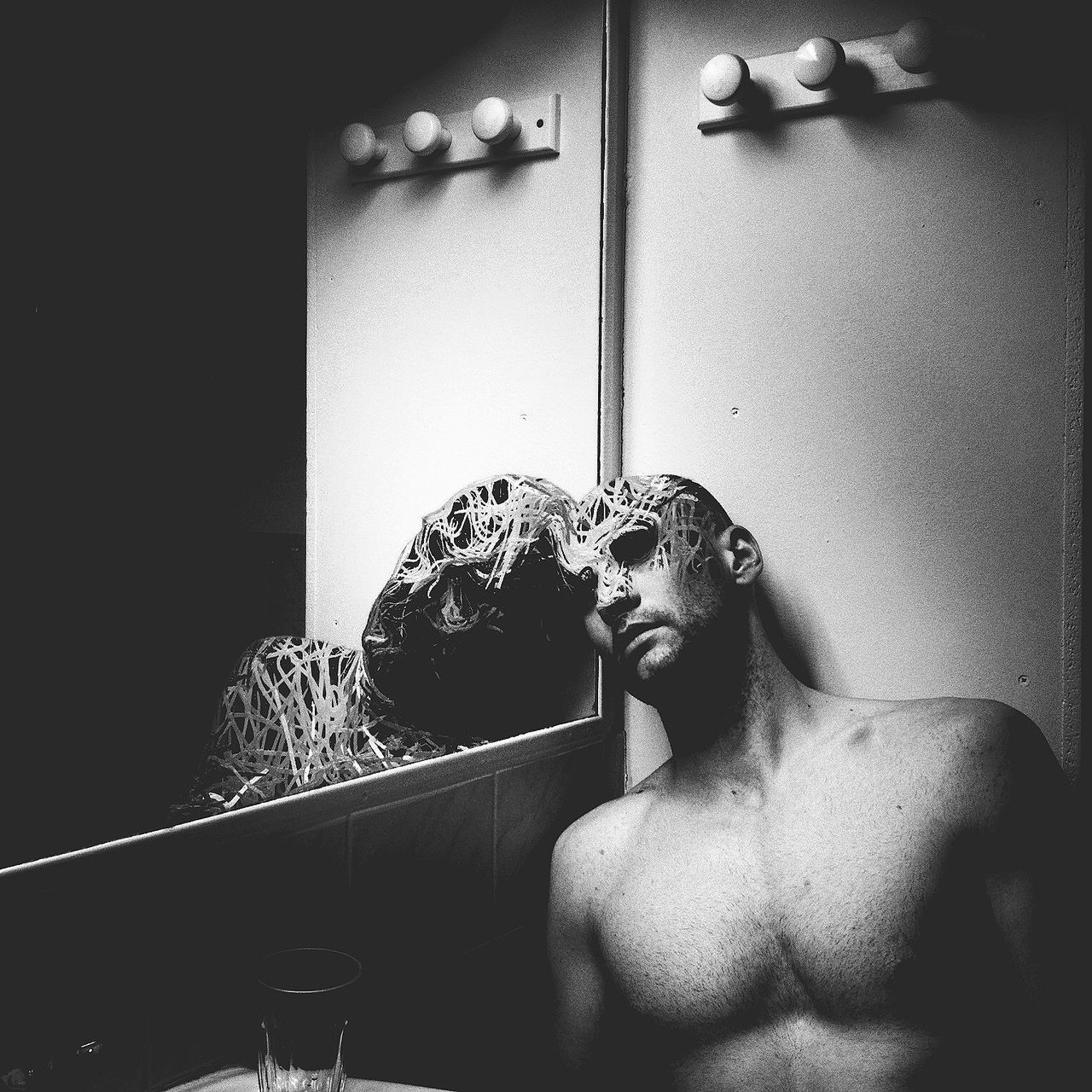 Lose yourself in my mind iPhoneArtism mobfiction ampt_reflections by Cedric Blanchon on EyeEm
You've been with EyeEm for a long time now. What do you like about using EyeEm?
EyeEm has been great. I started posting here and as a result met a lot of very interesting people. I made friends, such as Albane Ewing, and I connected with some great talents, such as Joel Adams, Paula Gardener, Lee Thatcher, Gusbano, Seb Gordon, Mydame, Want_snow, NaProsvet and so many others. I love the community!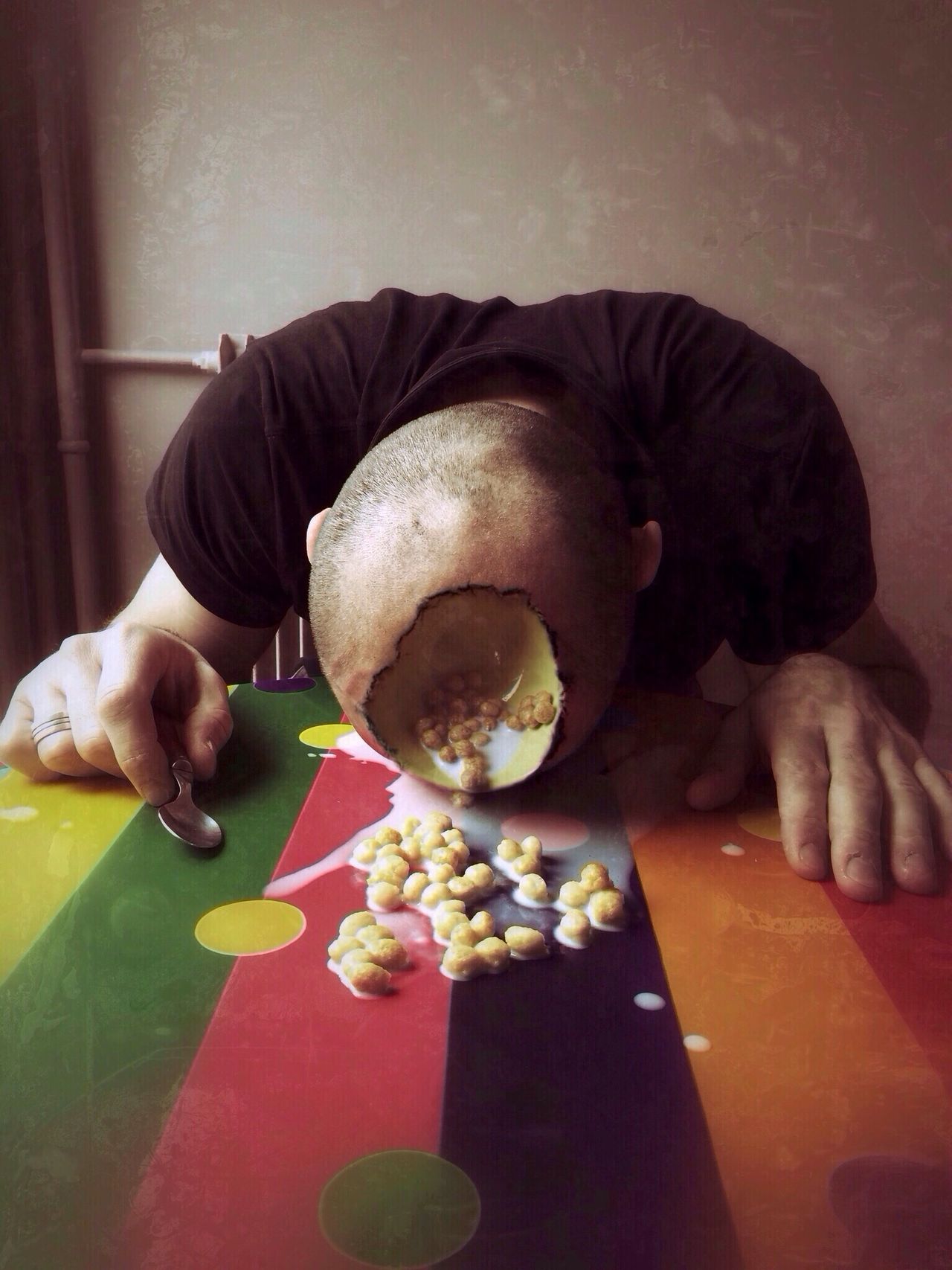 Henry, portrait of a cereal killer. surrealism WeAreJuxt.com iPhoneArtism NEM self by Cedric Blanchon on EyeEm
Finally, do you have any top tips for community members who want to do some creative mobile photography?
Firstly, calibrate all your applications to save photos in maximum resolutions. But the most important thing is to not try to do shots to please other people, but to do what you love.
Thanks Cedric! What an inspiring guy. If you want to learn how Cedric does some of his editing, check out the Headless Man Tutorial he did for us, or alternatively, you can follow him on EyeEm.