Mastering the EyeEm Editing Toolkit
How to edit your mobile photography like a pro
Saturation. Exposure. Contrast. Terms we, as photographers, come across on the daily. Getting to grips with editing tools is the key to mastering mobile photography and bringing out the very best in your images, whether or not you're adding a filter.Here's our guide to boosting your pictures using EyeEm's toolkit.
How EyeEm tools work
In addition to 24 distinct filters, our editing toolkit is comprised of 12tools, covering every aspect of light, color and depth. The intensity of each can be upped or lowered on a ten-point scale using the slider, and simply tap to jump from tool to tool. The process is seamless, but if you don't know your Shadows from your Fade then it may all be in vain.
Enhance
Let our enhance tool automatically tweakyour image's brightness and color balance in a single tap.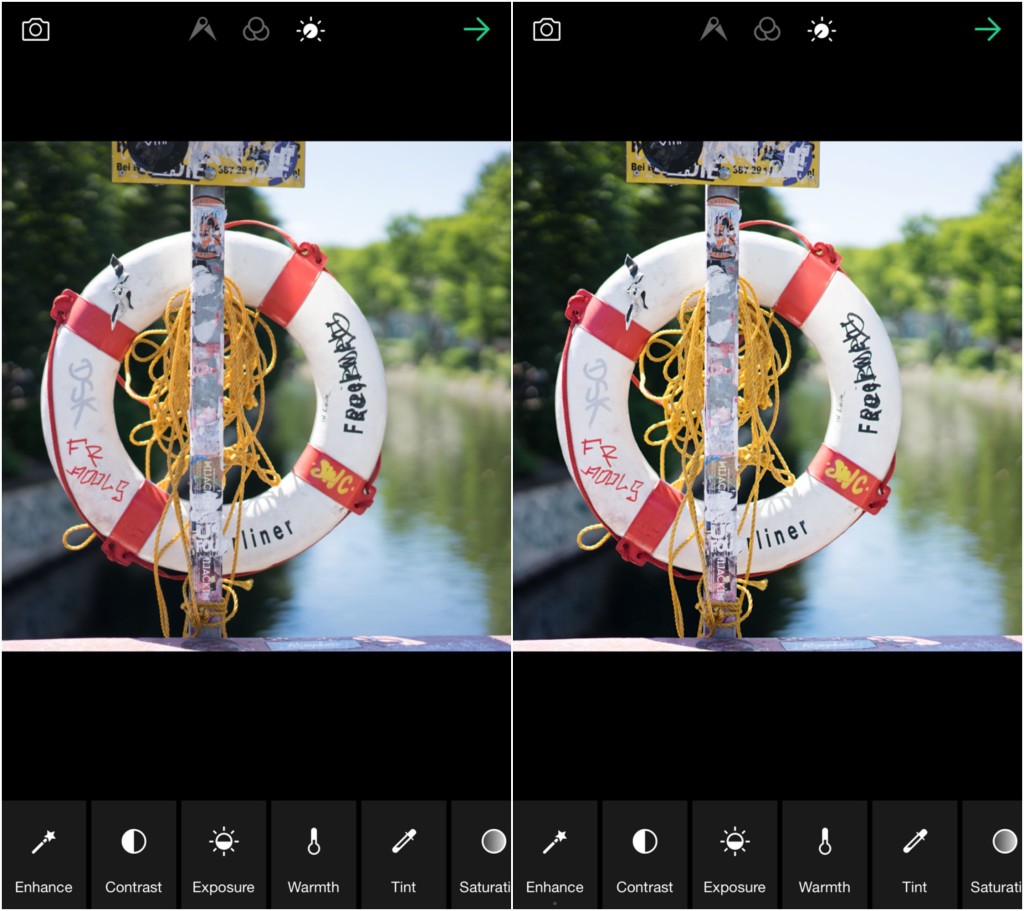 Contrast
Increase the contrast to up the difference between light and dark, making those shadows darker and highlights lighter. Reduce it to create a softer feel.
Exposure
Alter the brightness and correct those over- or under-exposed images that are rather too light or dark.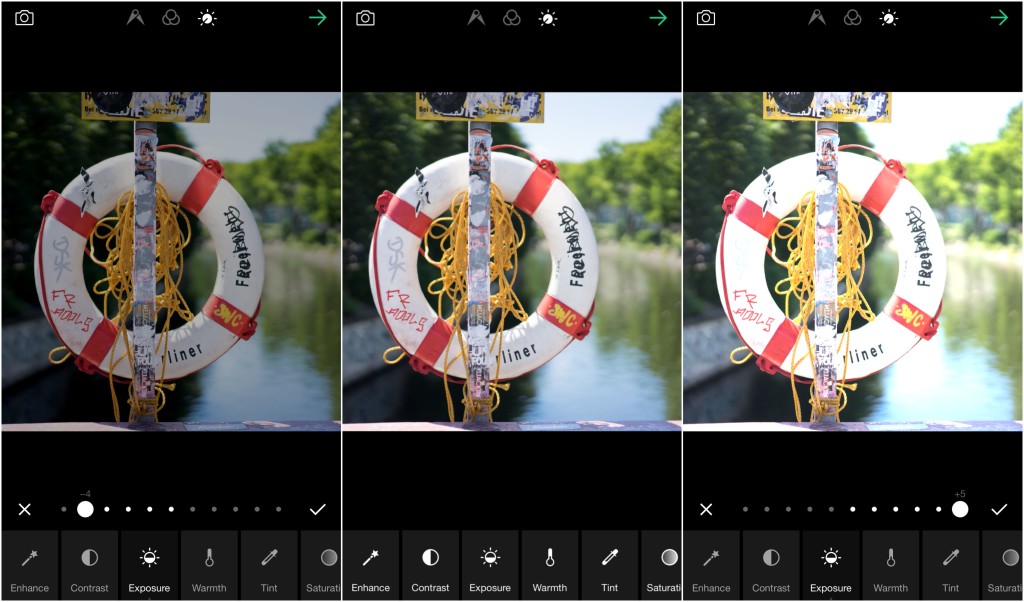 Warmth
Using warmth, shift your colors towards bluer shades, or go the other way towards orange tones when images don't quite capture that rich color.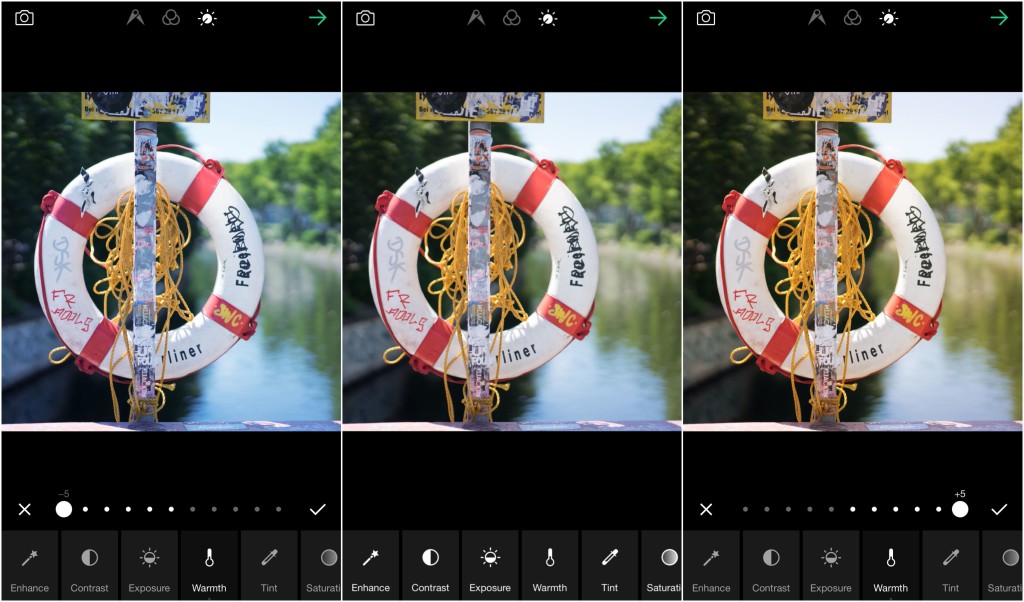 Tint
Slide between themagenta shades of -5 andthegreener tones of +5, correcting a color balance or simply adding an exciting effect.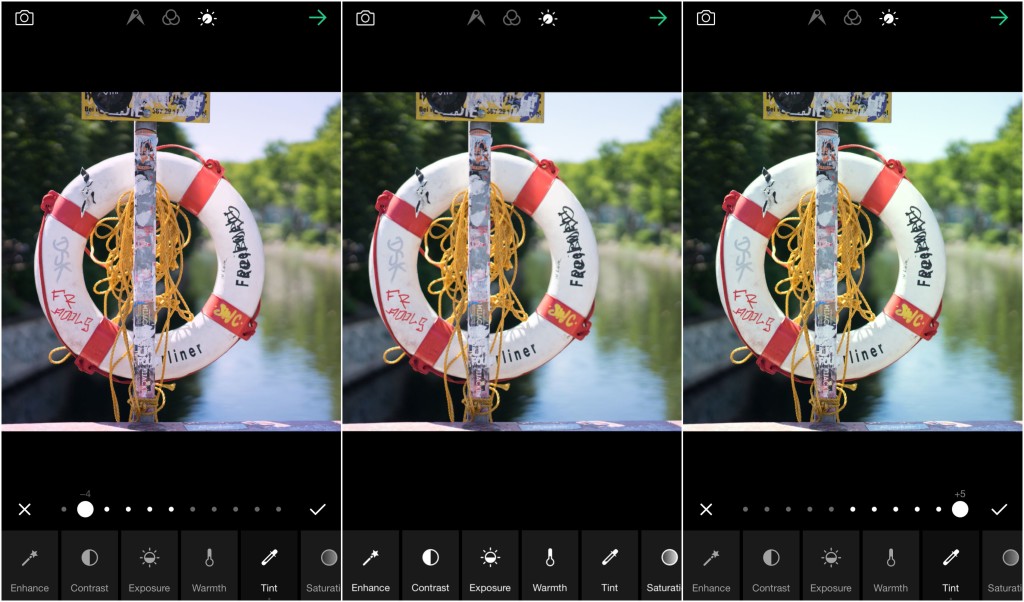 Saturation
Alter how vivid your colors are, from washed out and gray to bold, rich and eye-catching.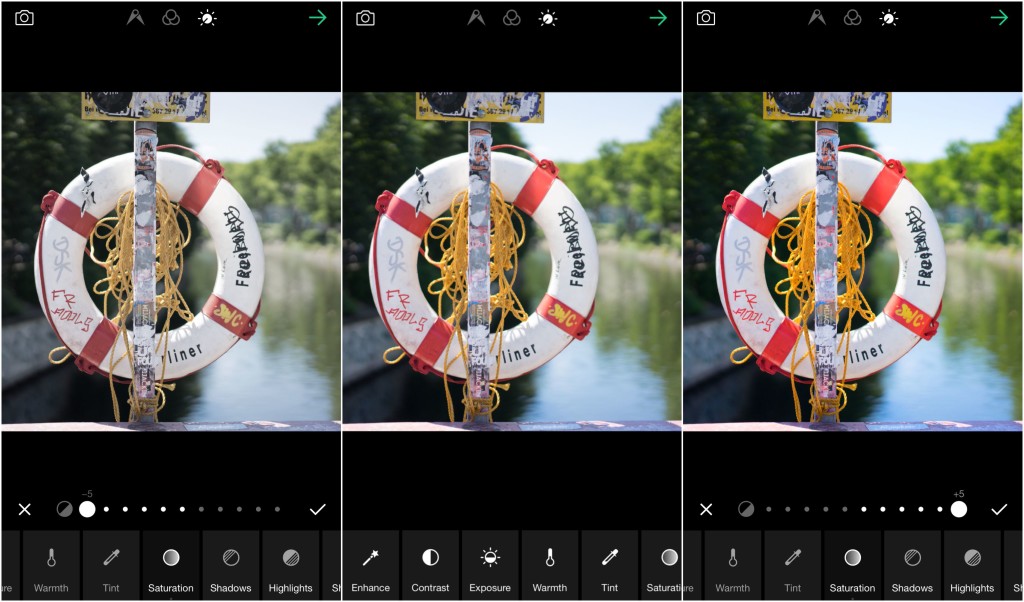 Shadows
Lighten the shadows and bring out details hidden in darker areas of your image.
Highlights
Darken the photo's highlights to recover areas lost by extreme brightness and correct that over-exposure.
Sharpen
Make your image's softer edges and details more defined with Sharpen for a crisper finish.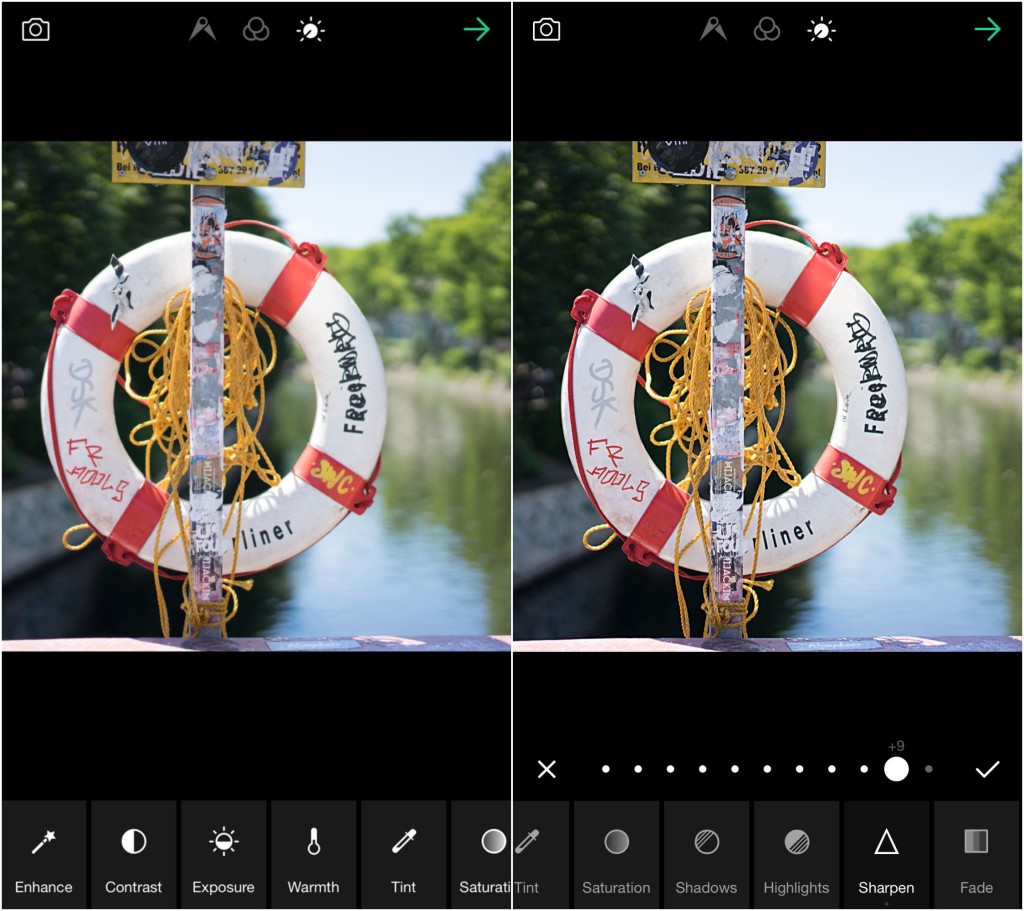 Fade
Give your image a faded, ethereal look by washing out the shadows.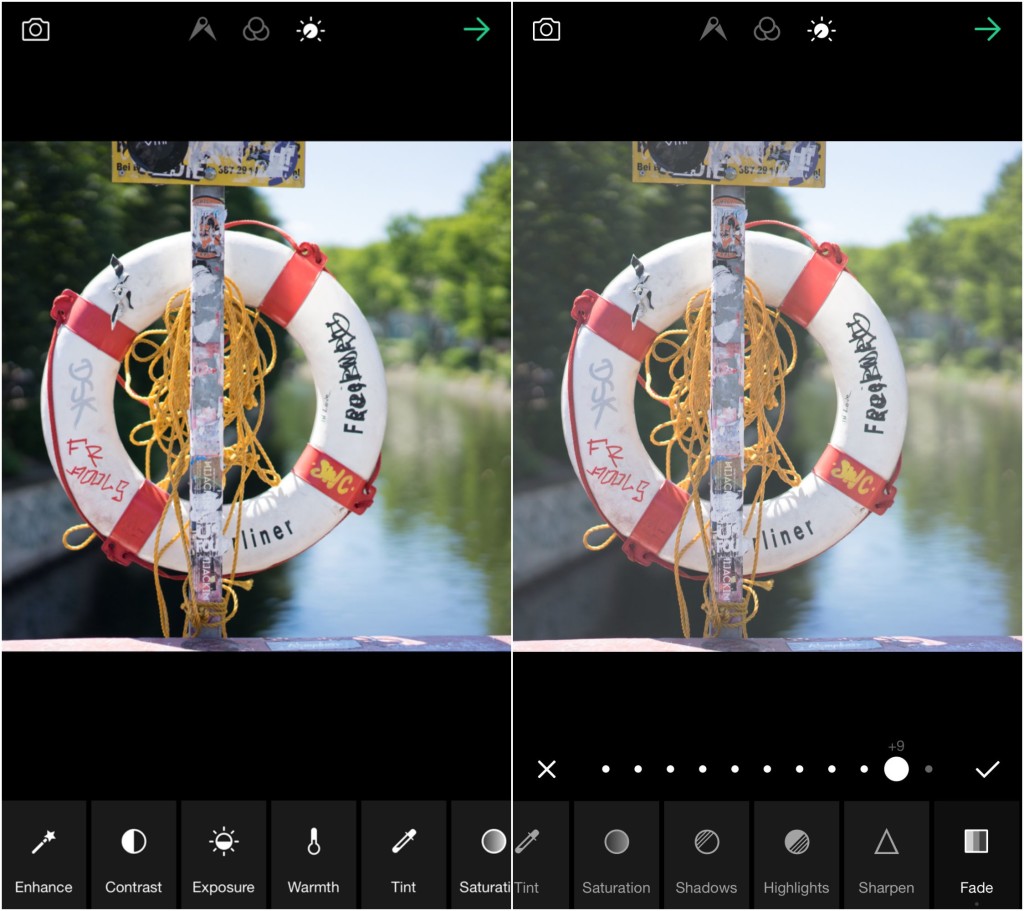 Vignette
Darken the edges of your image to give it a hotspot effect, focusing the audience's attention.
Grain
Give your image a film-like feel and add a little grit with the grain tool.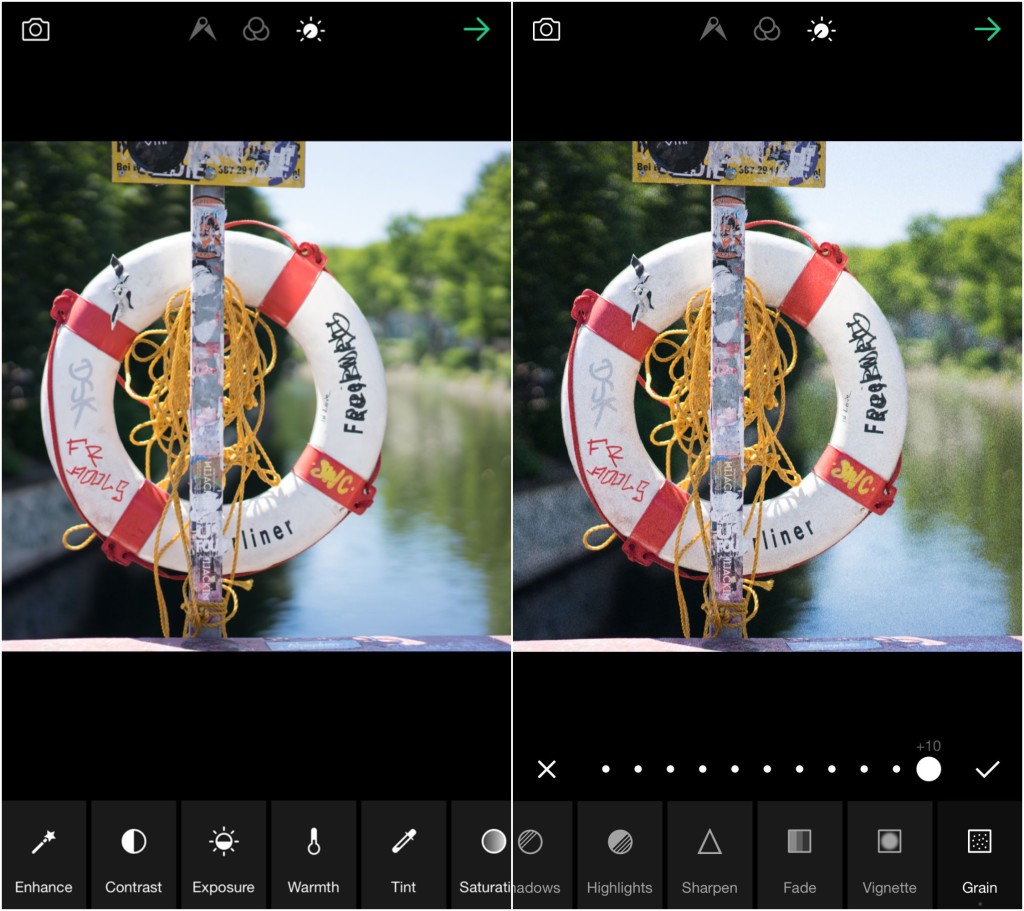 Make the very best of your mobile photography and give your images a professional lookwith the EyeEm toolkit. Upload a photo, test out our 12 editing tools, and show off your results. We're excited to seewhat you guys come up with!
Header image by Guillermo Pérez, edited using Shadows +3, Sharpen +2, Saturation -1, Highlights +2, Contrast +1, Exposure +1. Ever wondered how other photographers using the EyeEm editing tools to achievea certain style? WithOpen Edit, check out the tools they used and apply their edits to your images.