Macabre yet Fascinating: See How Ata Adnan Captured the Charak Puja Festival
This Bangladeshi festival looks like nothing you have ever seen.
Ata Mohammad Adnan (@aadnan) is a photographer based in Bangladesh. He shared his photos about Charak Puja, a Bangladeshi festival of penance.
He writes:
Charak Puja(also known asNil Puja) is aHindufolkfestival, held in southernBangladeshandWest Bengalon the last day of the month ofChaitra(inBengali calendarscalledChoitro).
People believe that the festival will carry prosperity by eliminating the sorrow and sufferings of the previous year. The festival is actually a festival to satisfy "Lord Shiva", the great "Debadideb" of Hindu Religion. Though the festival takes place on the mid night of Chaitra Songkranti, the preparation phase usually starts before one month of the day.
A festival dedicated strictly to penance, Charak puja stands unique in the scenario of Bengali festivals.The groups of men andwomen, who take up this 'Brata' or the time bound ritual, have to go through a month long fasting from sunrise to sunset, live strictly on fruits & perform the daily worship in order to get the blessings of the lord. On the day of the 'Charak' or the 'Gajan', as it is also called, bamboo stages are made on bamboo poles, the height ranging from 10 to 15 feet.
What follows is a macabre yet fascinating. After the month long penance the devotees step up the high bamboo stage and hurl themselves forward. They impale their body parts without feeling the pain.
The festival not only reflects the blind faith but also the eagerness to accept penance on the road tosalvation.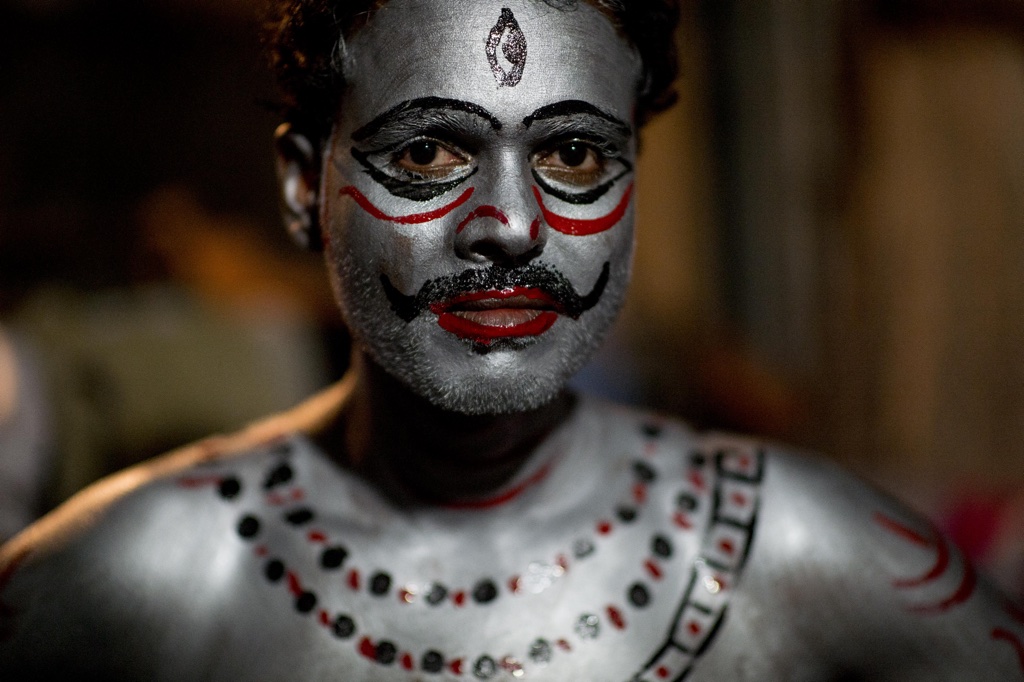 A devotee is chosen and dressed as Shiva
Another devotee is prepared as Kali
Kali
Kali
The tree of Charak is kept in a pond overnight and then taken out of water
The Charak tree is used as an anchor to make a suspending structure
Kali races to the arena surrounded by locals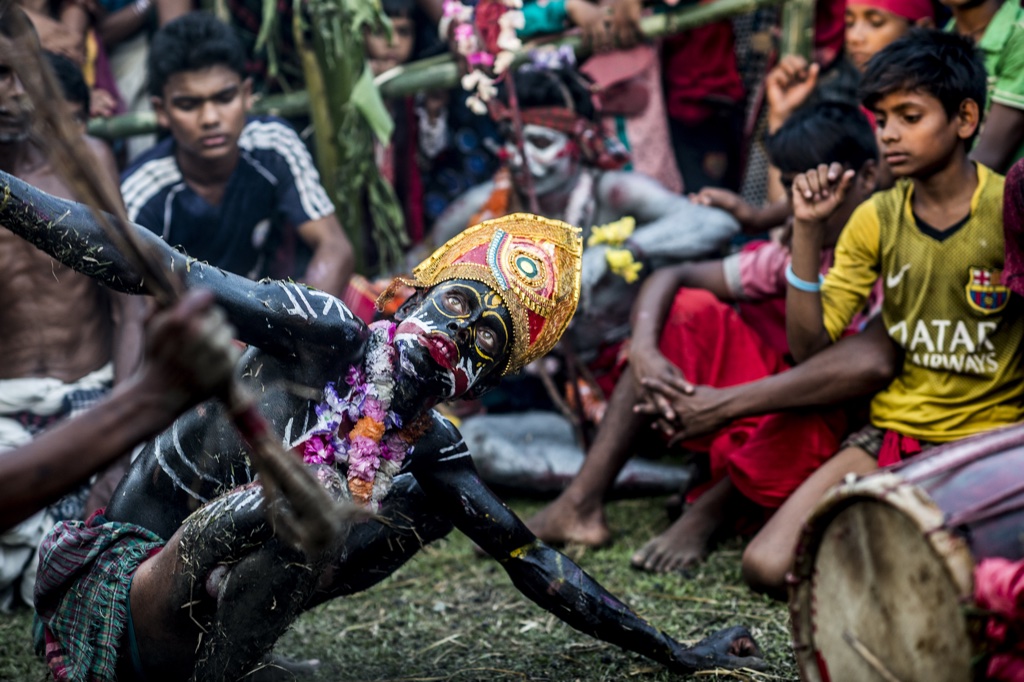 Kali performing a dance ritual amidst village crowd
Ata Mohammad Adnan (@aadnan) is a doctor and photographer based in Bangladesh. With his photos, he tells stories about the lives of people he encounters – photography has helped him get closer to people and break through socio-economic boundaries.
He has exhibited his photographs at ten different countries of the world, been published in a variety of renown publication and has also won a number of national and international photography awards, including the prestigious Sony World Photo Awards 2015.
See more of his work on www.ataadnan.com.