Pablo ientile's Illustrations Around the World
Illustration around the world is a project depicting illustrators Pablo ientile's travels through Asia. Can you guess which places he visited? The winner will get an EyeEm T-Shirt and a beautiful A5 poster made by Pablo!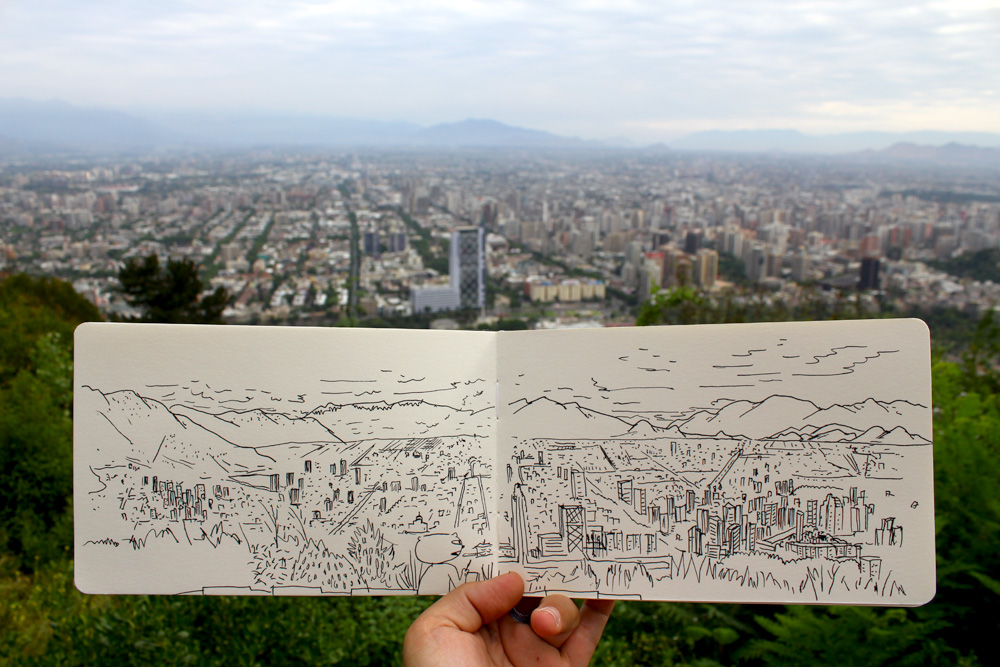 Illustration around the world is a project byPablo ientileabout traveling, drawing and meeting artists around the world. One day, Pablo was sitting in front of a blank piece of paper with a lack of ideas. Instead of waiting for inspiration to come he thought: why not visit other illustrators around the world and draw together with them?
And so Pablo went on a 6 month adventure through Asia, met numerous designers, artists and illustrators and documented his travels on his website. As a side project, Pablo started to transform the sights he encountered into drawings, then taking photographs of his sketchbook in the actual setting.
The result is a beautiful and unconvential way of telling the stories of an exciting trip. Want to know where Pablo's been to? Scroll down and see. Oh, and there's alsostuff to win!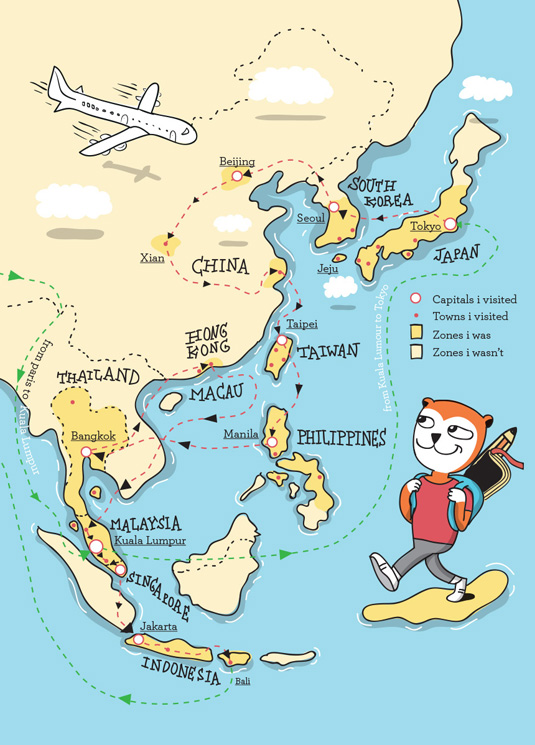 Can you guess where at least 1 of the following 12 photos was taken?
Post your guess in the comments below by tomorrow Friday, February 8, 5pm CET and we'll pick a winner out of all comments. The winner receives an EyeEm T-Shirt and a beautiful A5 poster drawn by Pablo!
UPDATE: the winner has been chosen! Congrats to Anjelia John Jr. who got almost all answers right! The locations are as follows:
That photo was taken in Shanghai, China
2.This temple is in Bangkok, Thailand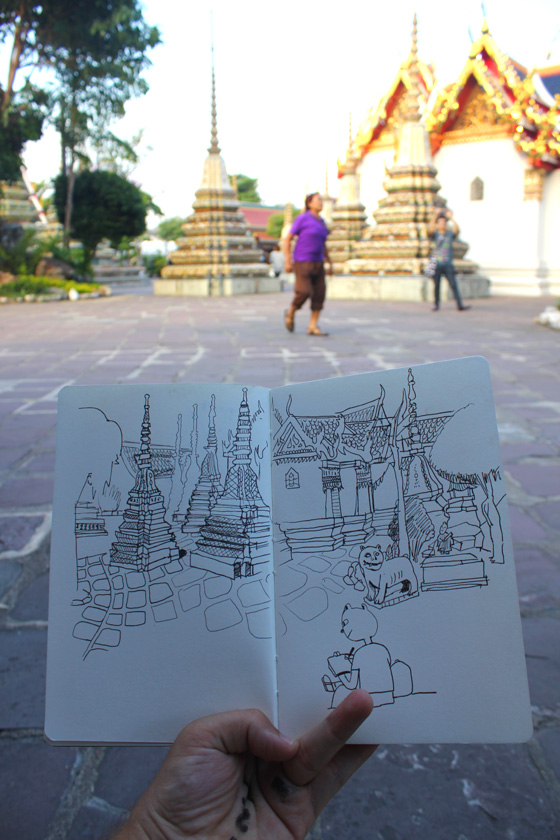 A Mosque! That must be in Penang, Malaysia.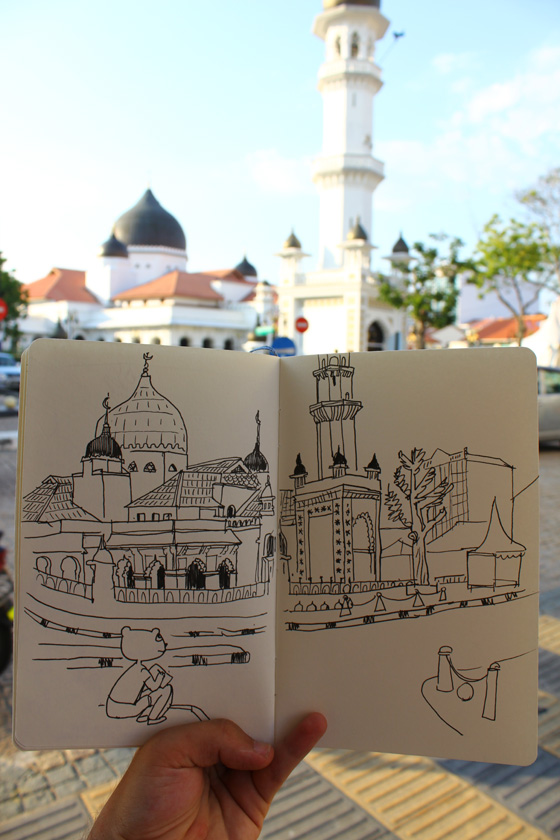 A beach in.. Thailand!
This is Chinatown. Obviously Chinatown is not in China but in Singapore.
Easy one! That's Hong Kong.
It often rains in Prambanan, Indonesia
The statue is a hint that the photo was taken in Nara, Japan
This one's hard, but if you look very closely you'll find a hint. It's in Busan, South Korea.
There could be another hint here. That's Marina Bay, Singapore.
Take a close look at the illustration… it's Boracay, Philippines
You must know this one! That's in Shibuya, Tokyo, of course.
This could be anywhere. Just guess where it could be! It's Langkawi, Malaysia.
Submit your guesses in the comments below until tomorrow, Friday, 5pm CET!
And make sure to visit Pablo on EyeEm, his website and on Facebook.
Recommended Blog posts