We're proud to introduce this feature about Jordan Cortese today! Living in New York City, Jordan regularly astounds us with his perspectives on the city and the people who live there.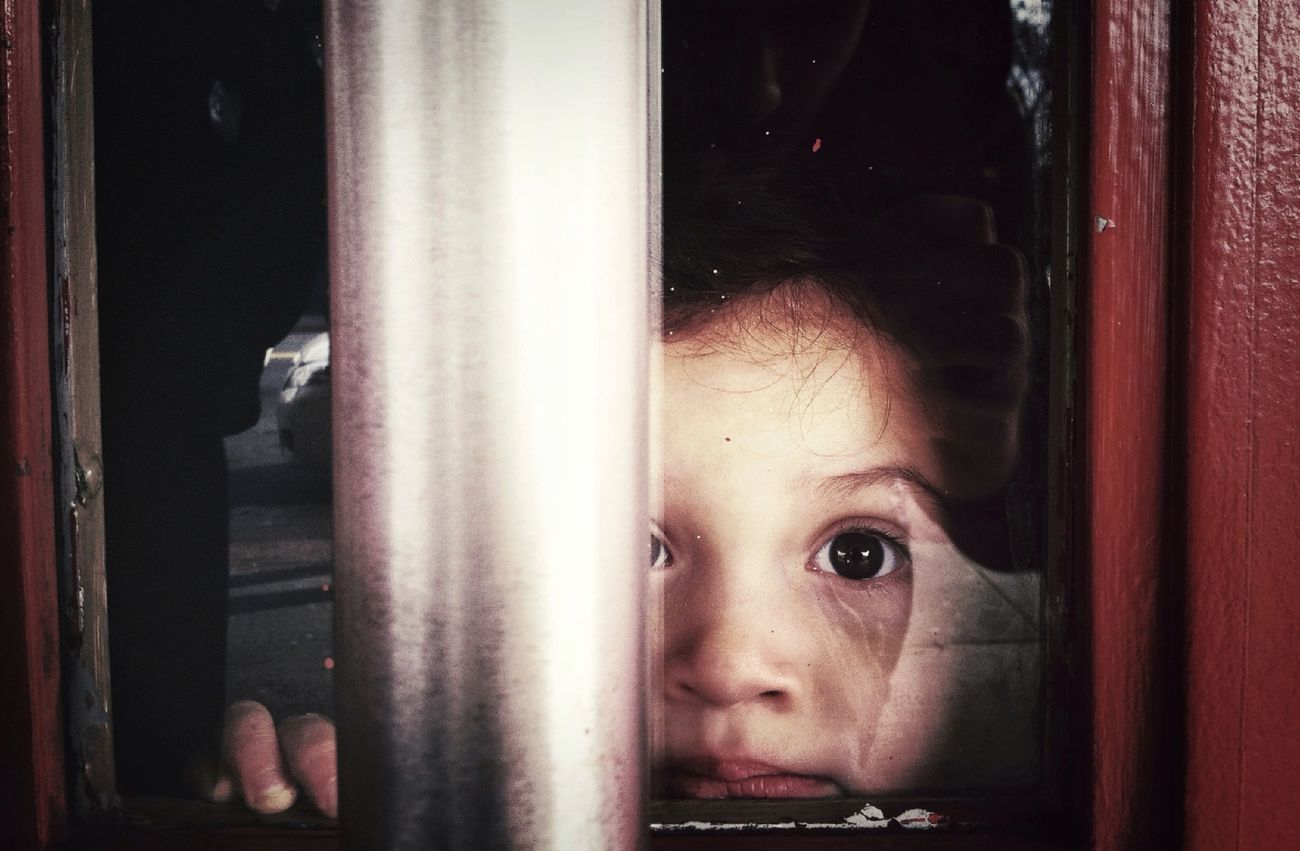 streetphotography in Bronx by Jordan Cortese on EyeEm
We're proud to introduce this feature about Jordan Cortese today! Living in New York City, Jordan regularly astounds us with his perspectives on the city and the people who live there. This guy is certainly one to follow, and we're glad that he took the time to answer our questions thoroughly.
1. Hi there Jordan! To start with, tell us a little bit about yourself: who are you, what do you do and where do you live?
My name is Jordan Miles Cortese. I'm a student finishing my BA degree in media studies at Hunter College and I currently reside in New York. My home is in Westchester county but most of my daily life is spent in both Manhattan and the Bronx both because of my work and my education. My main job is doing clerical work at another university in the city but for the last couple years I've done work as both a photographer and cinematographer on the side, as they are both two major passions of mine.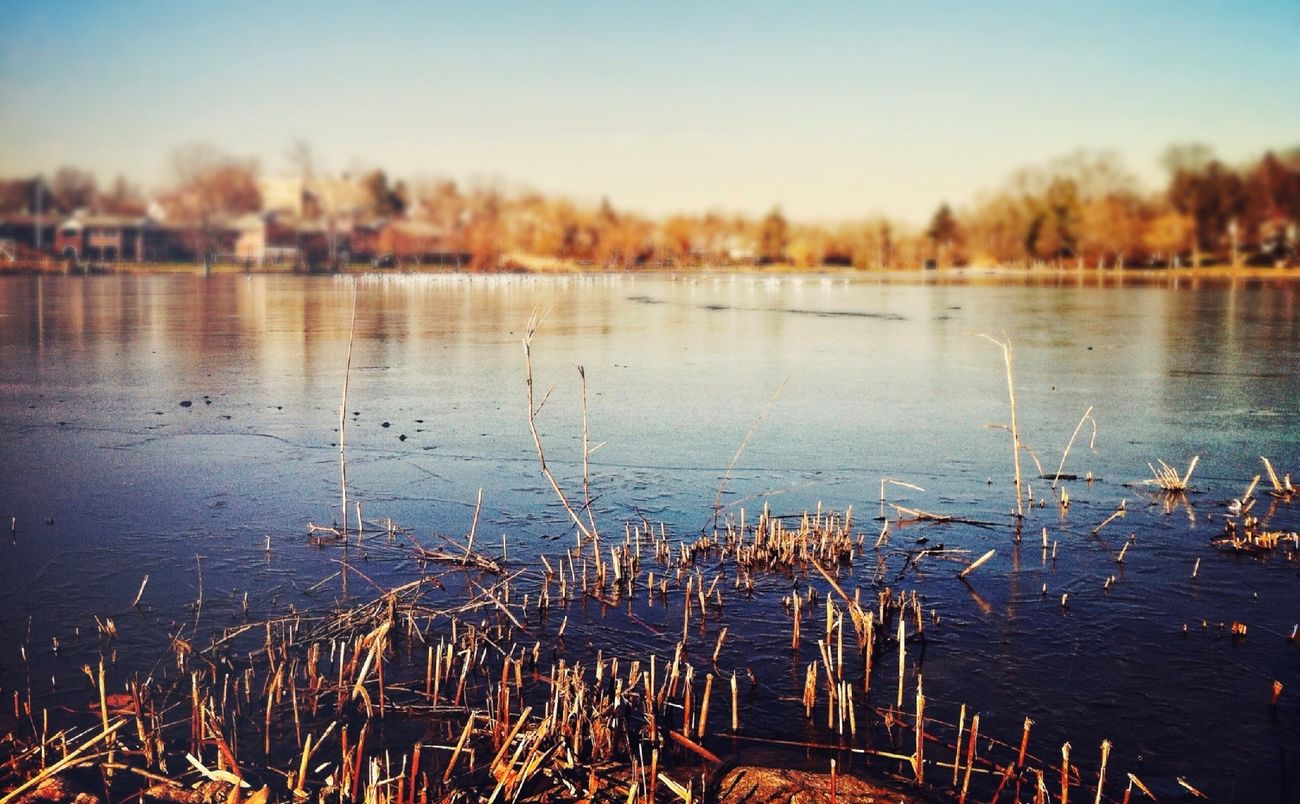 Nature at New York by Jordan Cortese on EyeEm
I come from a family that is very passionate and supportive about the arts and that has always been a major influence on me whether it be music, dance, fine art, you name it. Everything I do both in my education and personally is typically connected to the arts to some degree. I actually got into mobile photography through you folks at EyeEm after visiting one of your early gallery exhibitions in NYC.
2. Wow, we're honored! So what's your favorite shot of the past few weeks and what's the story behind it?
This past week has actually afforded me a couple of shots that have become some of my favorites for a couple of reasons, but one of them that stands out for me is a shot that I titled "Gran Torino". It's a black and white shot of a four door Gran Torino that I spotted while photo walking near my home. I saw the car from a block away and was struck by it. I've always been a fan of classic cars and muscle cars so seeing one of those was real treat. Of course I wanted to take a picture of it but was a little stumped at how exactly to shoot it. I started taking shots from all these weird angles and trying to find lines that flowed and worked, composition, light, yadayadyada and it just wasn't working out.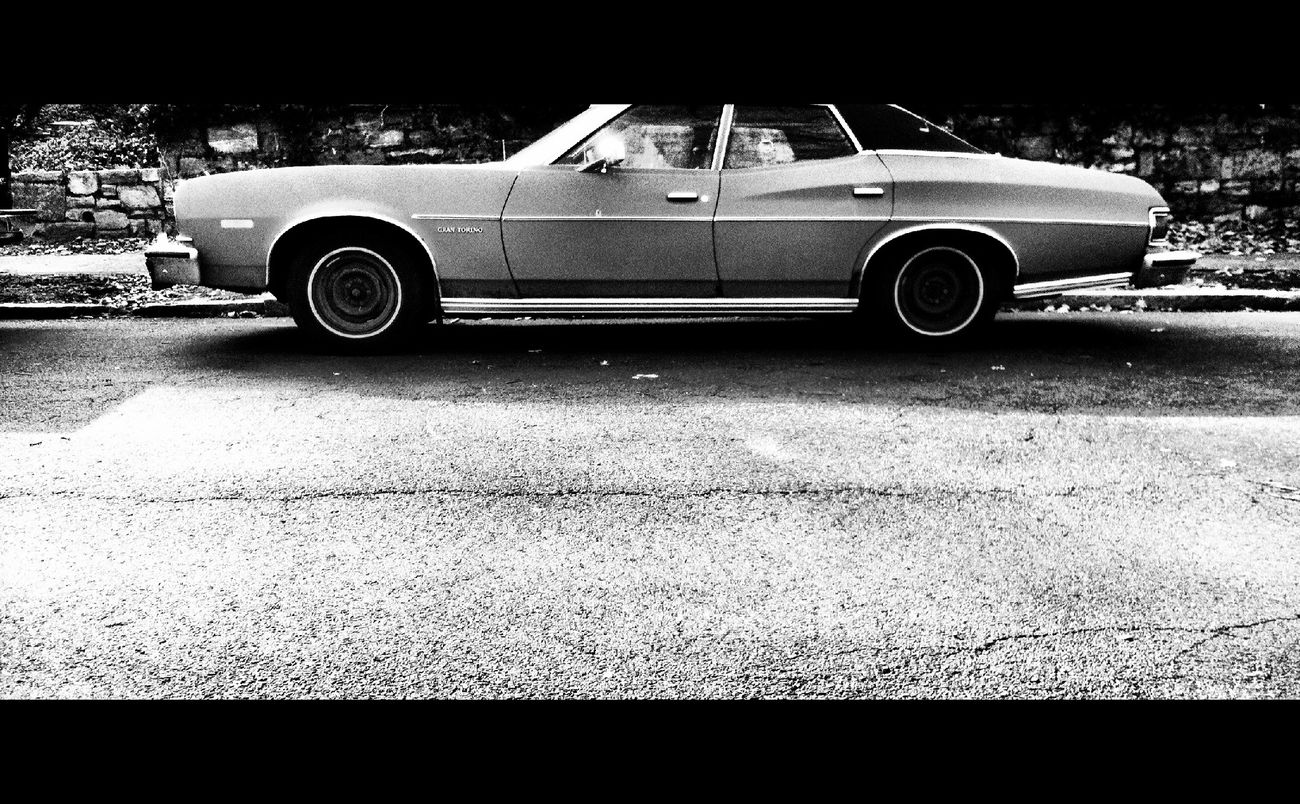 on the road at New York by Jordan Cortese on EyeEm
I was over thinking the shot completely so I stepped back and paused for a moment facing the car dead on and started to recall the work of Star Rush who I'm a huge fan of. What I love about her is how she captures simplicity in intimate objects yet does it in such a way that evokes thought. So with that in mind I shot the car in a very one dimensional way with nothing around it to distract the eye.
In that process I noticed that the concrete cracks on the street followed the same lines as the car. It was then I knew I had the shot. It was one of those less is more moments that I needed to have which can be difficult in mobile photography because of all the options. But that's also what makes it a great learning field. I did very little processing to it and in the fashion of Star Rush I made it black and white – so that one was for Star. And funny enough I saw a two door version that same day but in red and the same situation occured. Though the second I left in color and just like the first shot where the lines of the concrete matched the lines of the car, the second shot had tree in it that mimicked the lines as well. It was a very cool moment for me.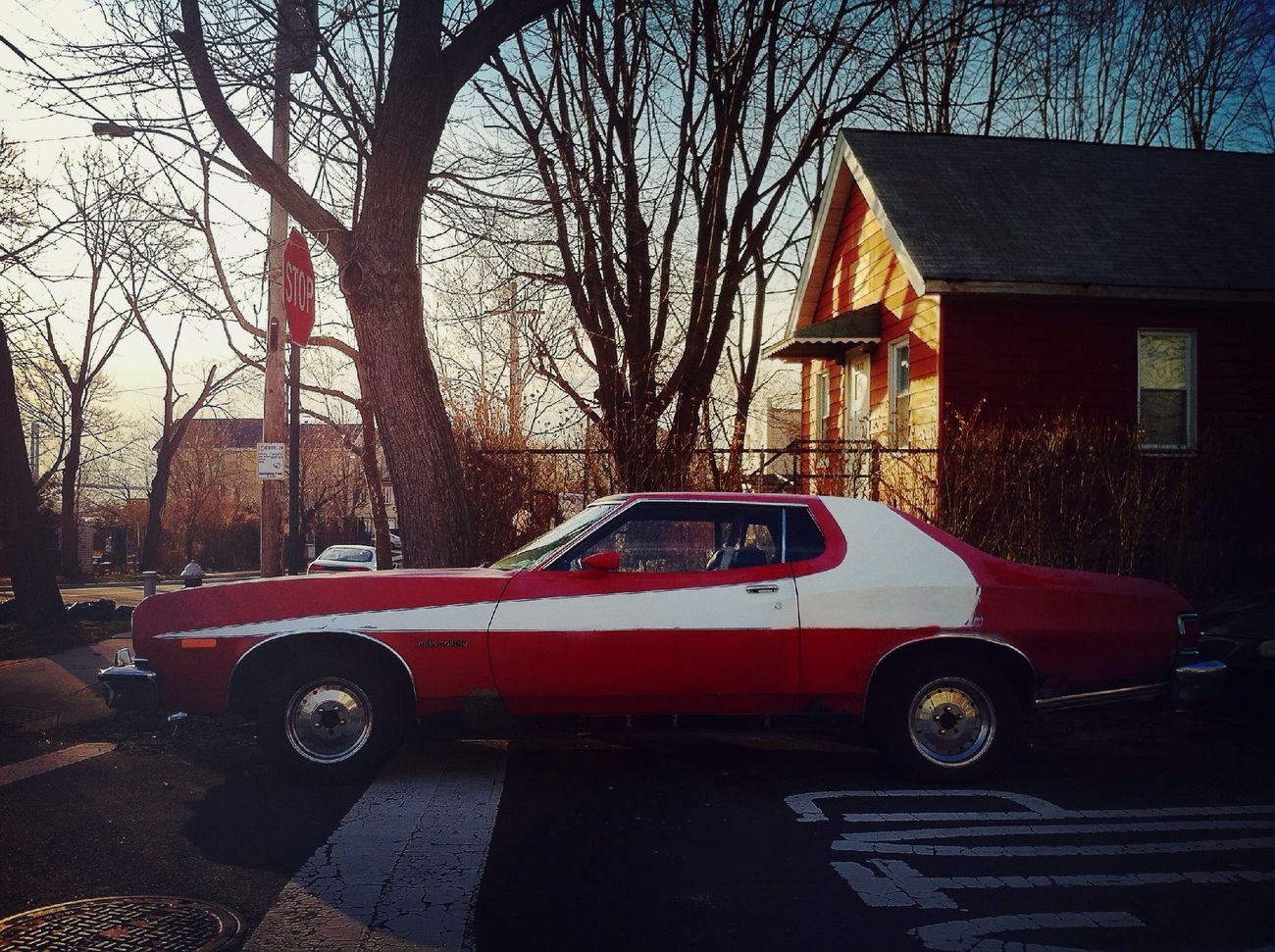 on the road at New York by Jordan Cortese on EyeEm
3. You seem to be taking a lot of pictures on the go. What inspires you?
It's interesting that you ask that because just the other day my father noticed the same thing about my photographs. I think that my photographs represent my life in that exact way…I'm on the go. That's what my life is like. I'm always going back and forth between Westchester and the city so I get to experience a lot and I see a lot. That's both a curse and a blessing because even though I see so much I don't always really look at things.I'm learning to train my eye to see moments whether they be literal or personal and try and capture that through the lens.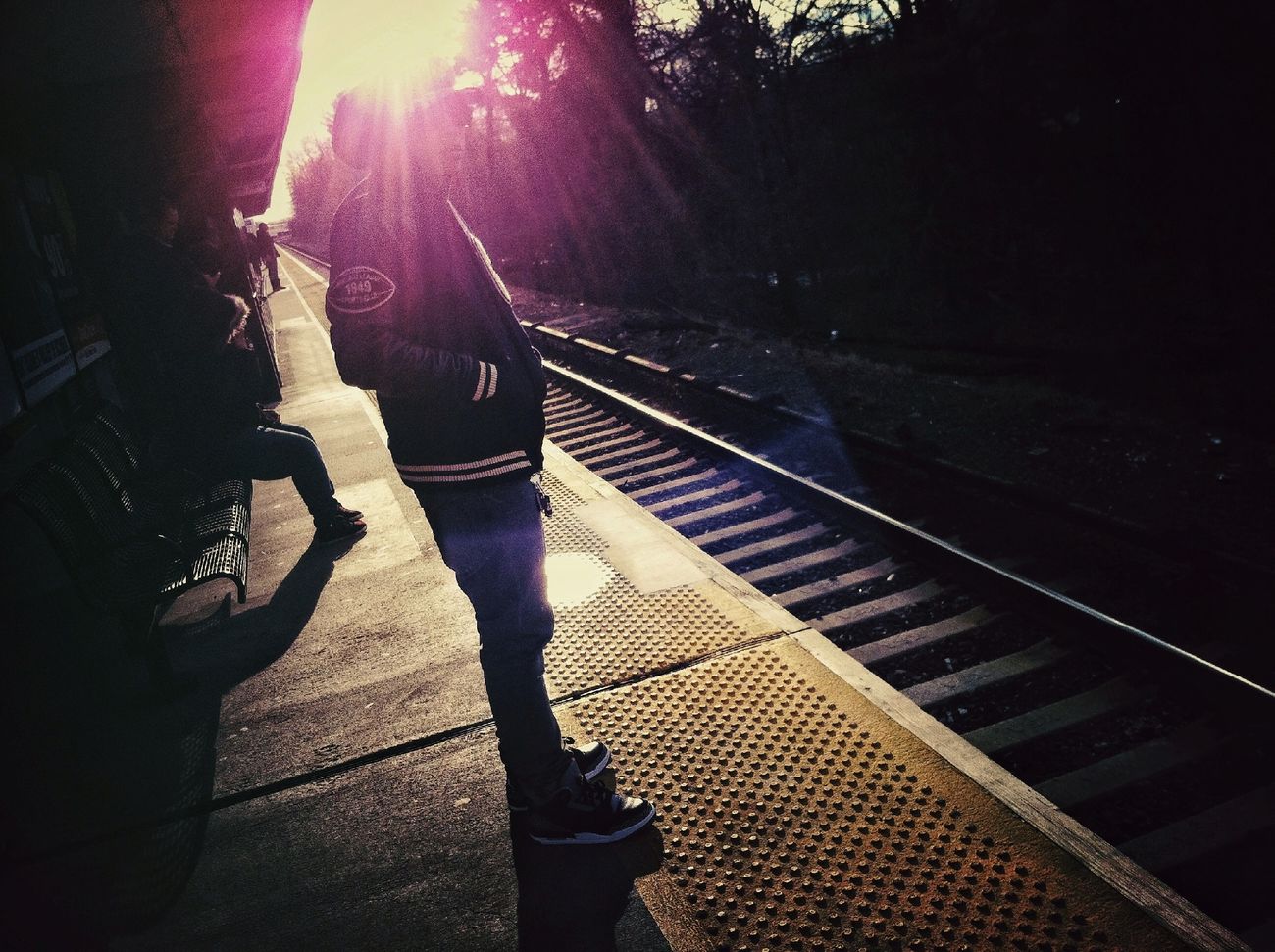 subway at New York by Jordan Cortese on EyeEm
There's a monotony to the city and city life that I don't want to capture. I want to go past that and find the shot that shares the thoughts I was having on my ride back home to Westchester in a sense. Though people are always on the go in the city, we're not robots. It may look like it but that's not reality. We have families, lives, pain, joy, etc that we go through and experience on our way to catch a train or to get coffee. I wanna find that.
I'm trying to channel that a lot more lately; that simplicity and intentional looking and searching despite the fact that I'm always mobile. Yet I'm also realizing that all of that has little to do with the photographing and more about me as a person needing to step away from the camera and get my head out of the app and into my environment, community and connect with it. It's a maturity thing and I know that takes time.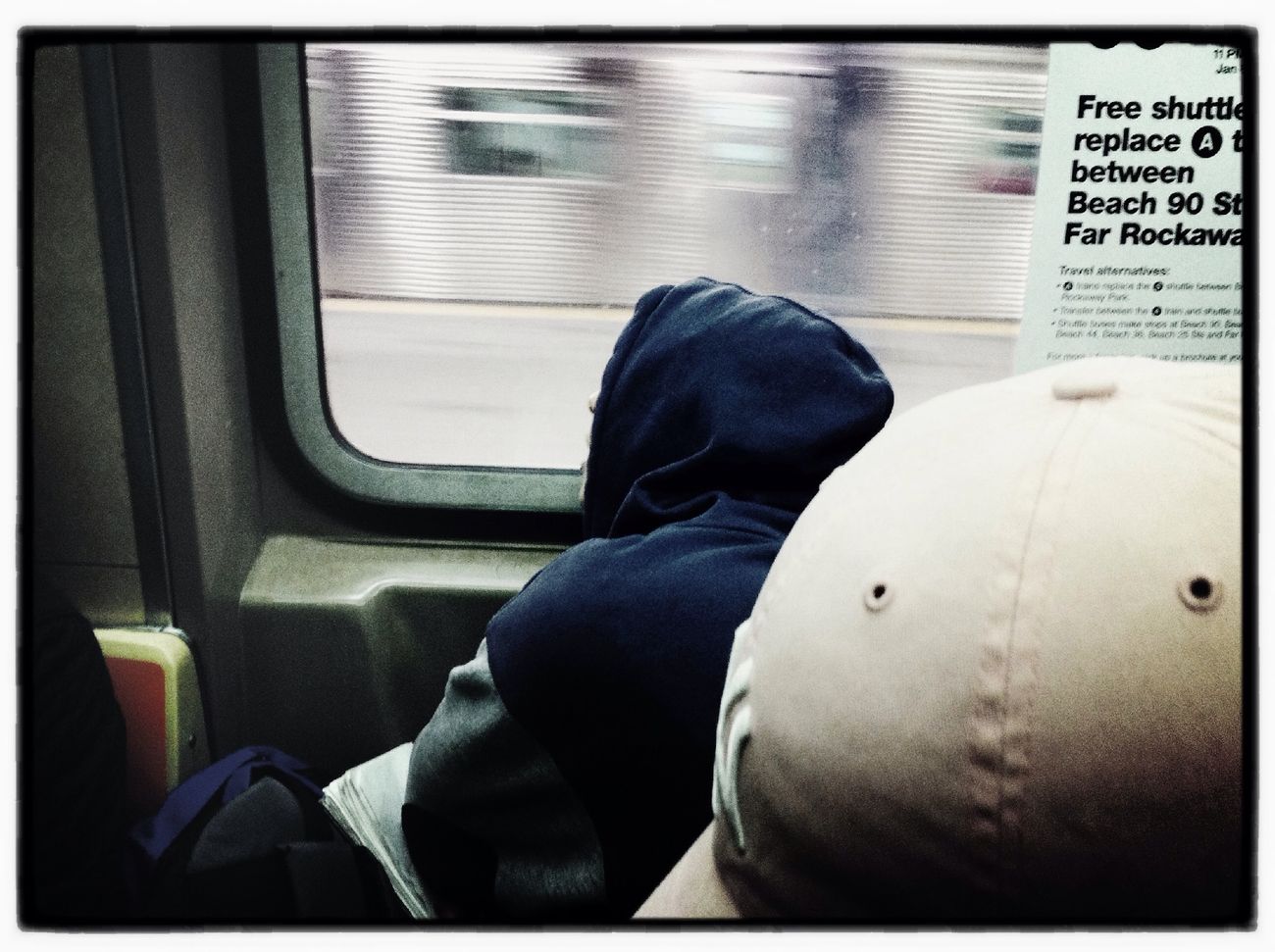 subway at New York by Jordan Cortese on EyeEm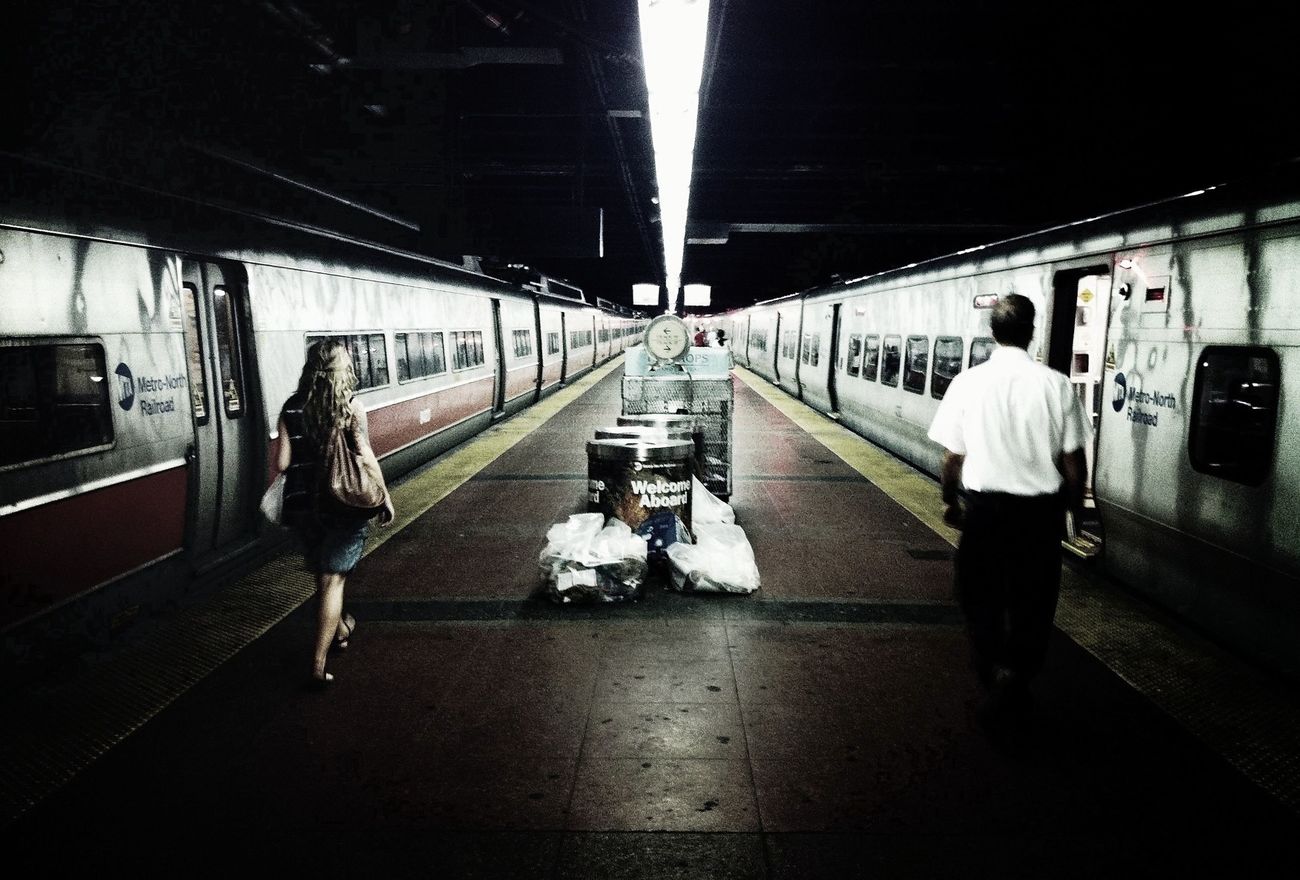 Two roads, one way in by Jordan Cortese on EyeEm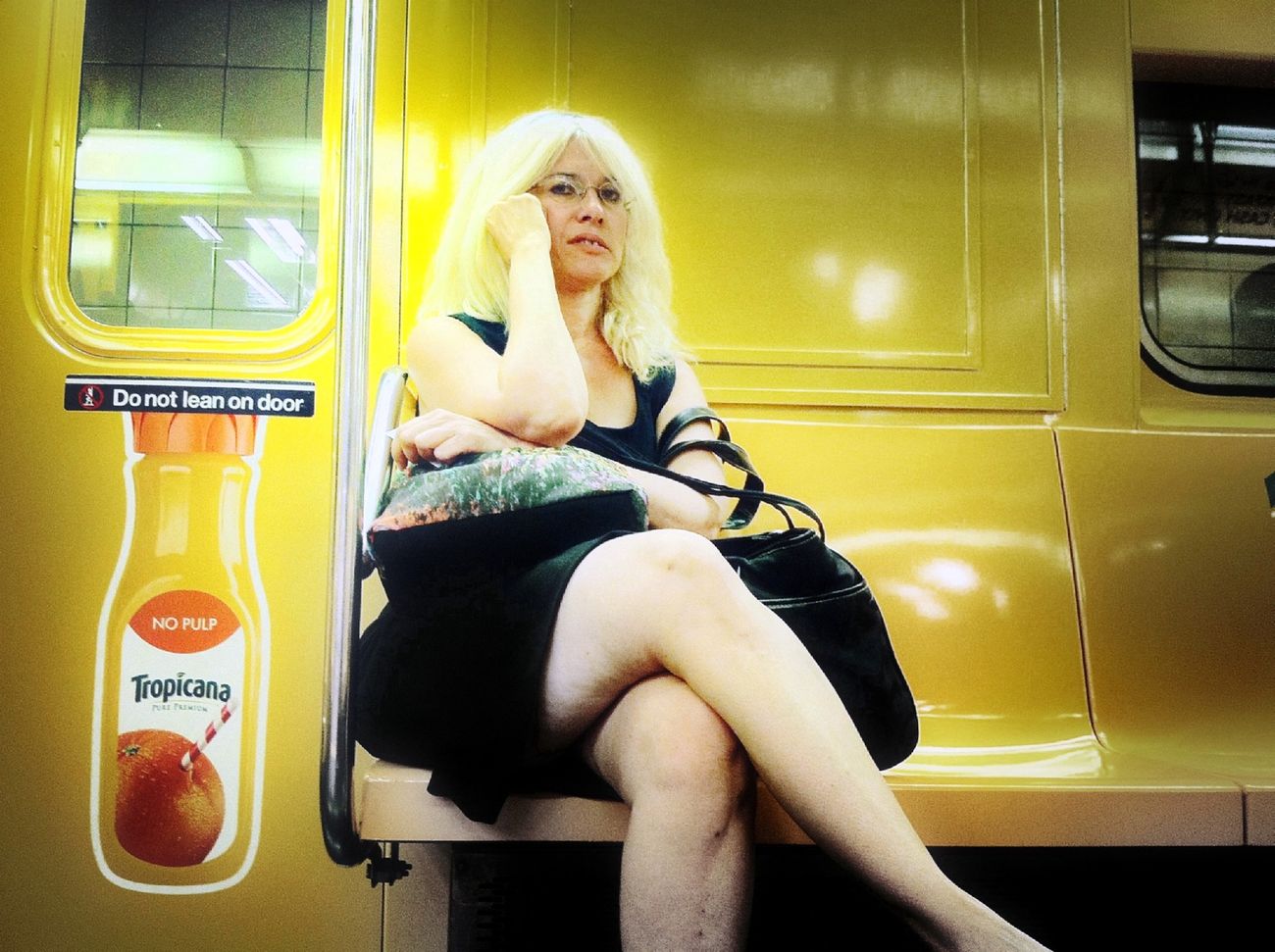 by
4. We see that you're uploading images almost every day, but there's a 2 months gap between October and December 2011. What were you up to?
During that gap between those photos I was actually in the hospital dealing with some medical issues that got really bad. I was admitted into the hospital undergoing testing and treatment, so for a month I wasn't shooting at all but was in a hospital bed. Any photos I did post on Flickr were just reprocessed versions of old photos so I could kill time while in the hospital and that's if I had reception.
My room had no view expect the neighboring building's windows and it's ac unit so there was little to inspire me. Towards the end of my stay at the hospital I finally had the energy to walk a bit more so I would walk to the end of the hall where the window faced 5th Avenue. That for me at the time was like seeing the most amazing sunset ever and now I'll never look at 5th avenue the same way again.
What was really great was all the support from the mobile photography community that I got both during my time at the hospital and when I was discharged. People who I've met and never met before we're reaching out to me and sending love and support. It was a really overwhelming time for me that has and is still having a deep impact on me as a person but receiving all that support definitely helped.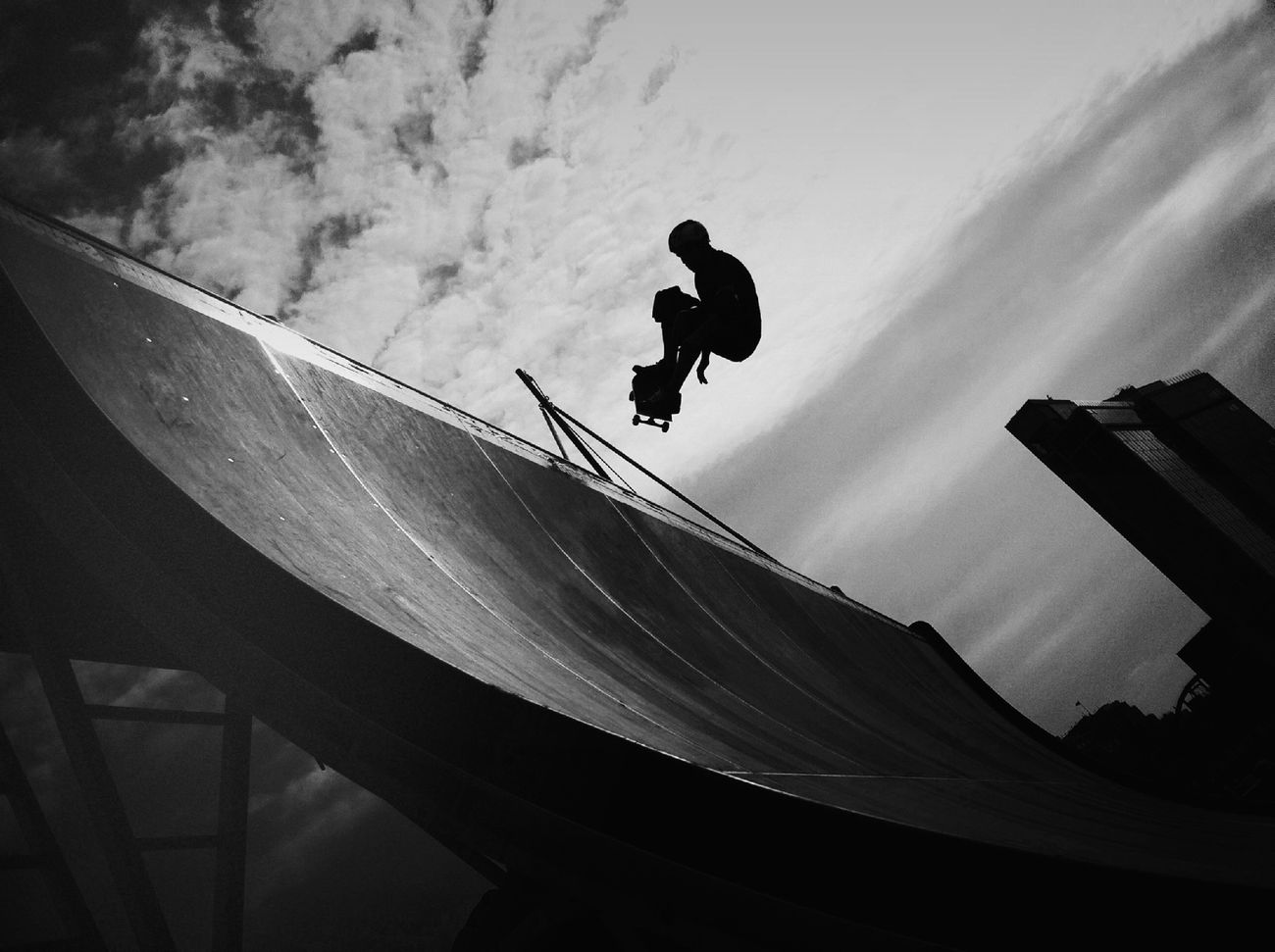 skater boy by Jordan Cortese on EyeEm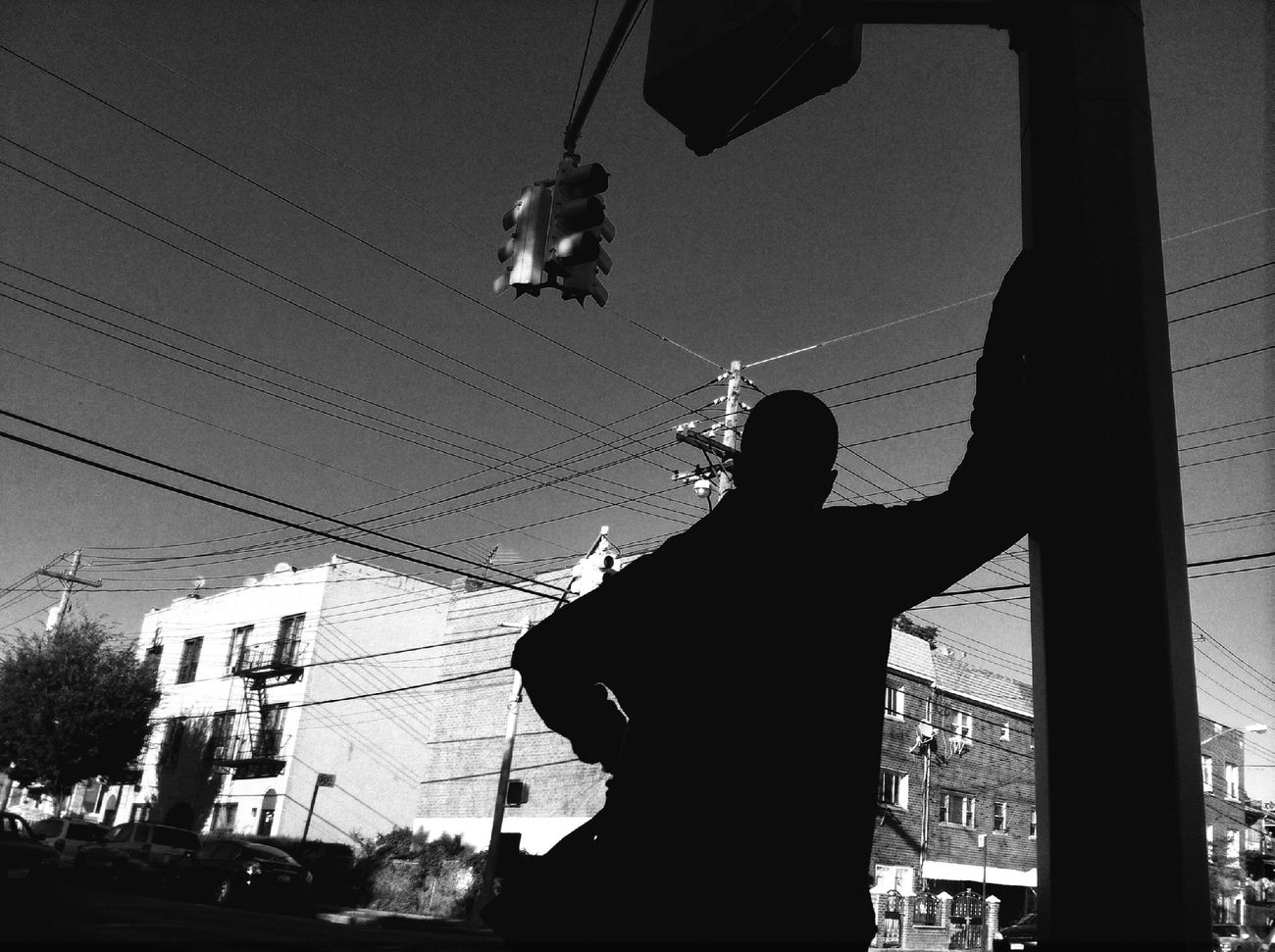 by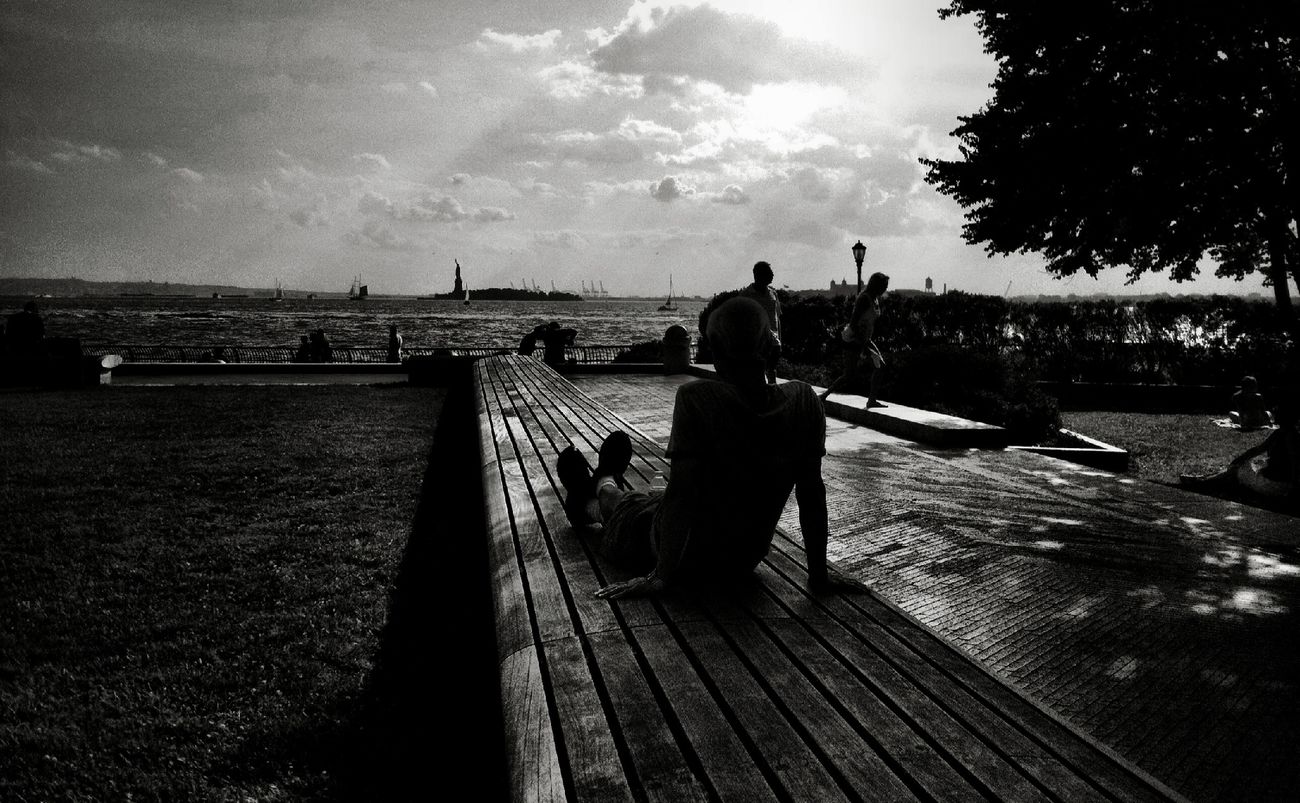 by
5. What was the funniest, strangest or most dangerous thing that ever happened to you while taking pictures?
I think one of the funniest moments for me was when I was shooting a wedding in Philadelphia, when me and my assistant were shooting the reception. They did this dancing line for the bridal party and I was at the end of the line shooting. I didn't know though that my assistant had my soft box in hand and that it was on, so the first shot I took had this fashion'y soft box look to it that was awesome and totally unplanned.
When the groom and bride saw it go off though, everyone started treating the dancing line like a fashion show and were completely working the camera. I just couldn't stop laughing because here I was trying to be inconspicuous and instead we had a fashion shoot that was just so much fun. And then of course all of them kept coming up to me asking "hey can you send me that photo?". Some of my favorite photographs were from that wedding and fortunately I'm now good friends with the client.
6. Which other mobile photographers inspire you and why?
Well there's a huge list for me of people that inspire me but a few I could name are of course Star Rush, Jim Darling, Daniel Berman, Lydia Davison, Dutch Doscher, Oggsie, Misho Baranovic and Dirk Dallas. Some of them I've had the privilege of meeting and knowing personally but they all have such a unique voice in their photography that's inspiring.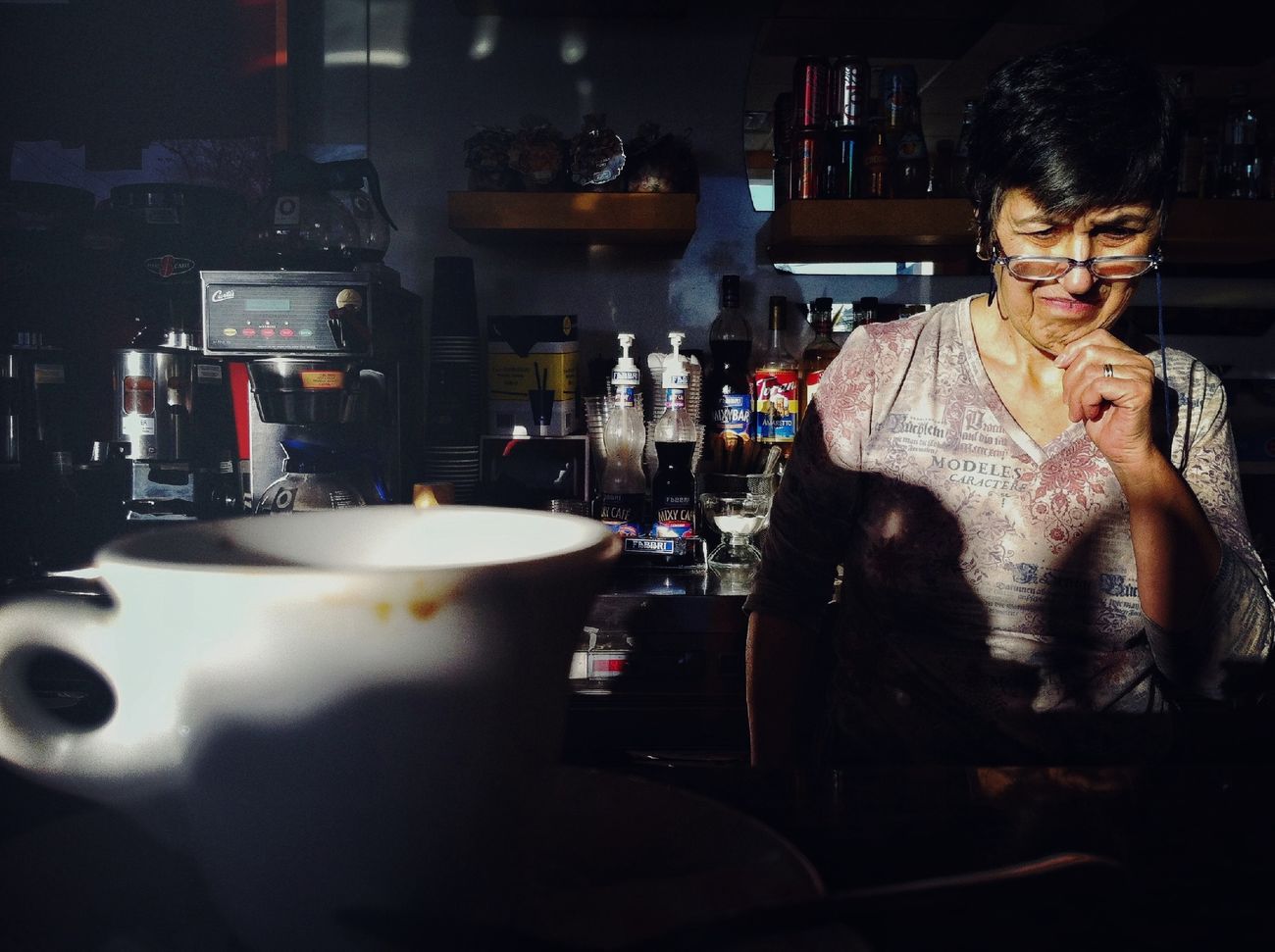 did he like the espresso? by Jordan Cortese on EyeEm
Someone like Daniel Berman who even when he did his appstractions, has his artistic personality written all over it. This by the way is not even the tip of the iceberg of people who inspire me. Some of the first images that struck me starting out were from people like Sion, Anton, Jesse Wright, and Robert-Paul Jansen just to name a few. These people are definitely pioneers in mobile photography and in many ways have to be mentioned when discussing influences.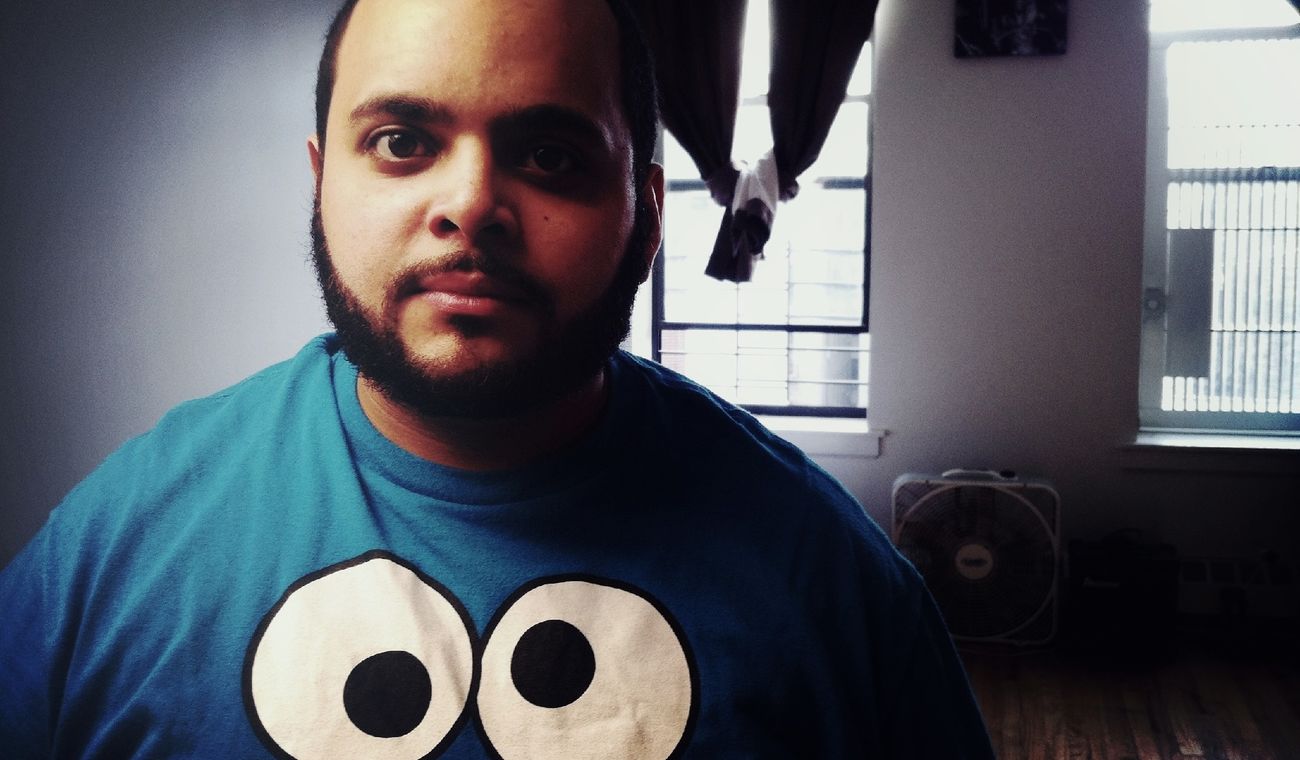 Friends by Jordan Cortese on EyeEm
But one of the incredible things about apps like EyeEm and Instagram is that everyday I'm discovering new people. The community is growing more and more everyday so it's a really incredible time for people to get into mobile photography.I believe it's equally important though to let other elements outside of photography be an influence whether it be music, art, dance, etc. It only makes the artistic process that much more richer and can help to speak to us artistically in ways that photography cannot.
Thank you for the interview, Jordan! Don't forget to check out all images of Jordan Cortese and follow him to get his latest photos directly in your Friends feed.