Film Is Not Dead: Lilli Casino on the Magic of Analog Photography
The Berlin-based photographer told us why life's better in 35mm.
Working under the pseudonym Lilli Casino, Tina Willim is a graphic designer, art director and photographer based in Berlin – she exudes a cheerful, rose-tinted approach to life that extends throughout her work. Wepicked Tina'screative brain about her penchant for shooting film formats andturning serendipitous moments into memories that last.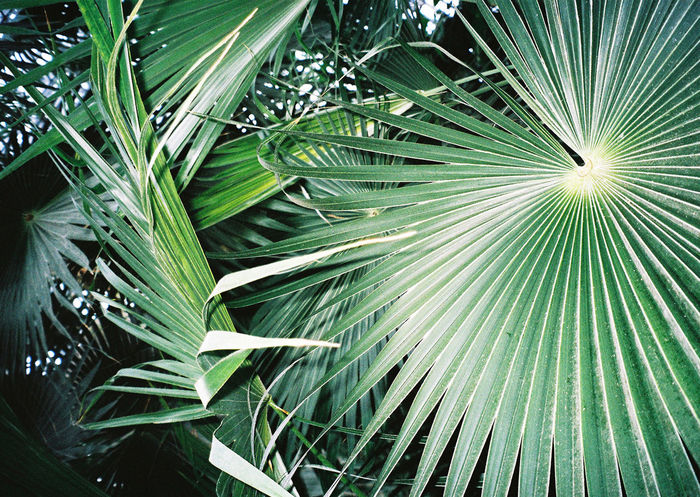 "I love the happy accidents."
It's clear to see that you have a soft spot for film. Whatdraws you towards analog photography? Do you have a favorite camera to shoot with?
I love everything about analog photography. I love the mystery of magic in the whole process of taking the picture; not being able to see immediately what the picture will look like. All I can hope for is that I am at least able to catch that fleeting moment visually.
Film creates a very unique feeling for me. I also love the happy accidents, the light leaks, grain, colors and the little thrill when you pick up a roll from the lab, hoping you captured what you felt and saw at that moment — and of course hoping your camera worked.
My absolute favorite camera is my Rollei Prego Zoom. It's a compact autofocus camera for 35mm film from the 90s. A friend of mine from New York found the camera in a thrift shop for $5 and sent it to me in Berlin 2 years ago. Since then, it's been attached to my arm.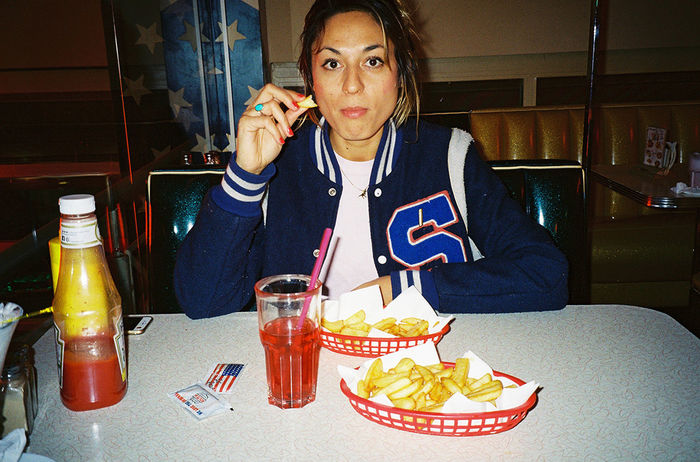 "Behind every candid moment lies the memory of a specific feeling."
Tell us about your photography rituals. Do you spend time composing images beforehand, or is spontaneity more your style?
I'm definitely more of a spontaneous and emotional person, so I almost never arrange or set things up first. Someone once said I think in film scenes. I mostly shoot photos of situationsthat are archived in my mind as souvenirs; things that represent an instant or anecdote.
Behind every candid moment lies the memory of a specific feeling. It could be a greasy taste on the tip of my tongue, the dream of being able to breathe underwater, or the giddiness of being in love.
"Film calms me down and lets me focus on the very instant I want to capture."
Would you say that the constraints of film help or hinder your creative process at all?
It definitely doesn't hinder me in any way. Filmcalms me down and lets me focus on the very instant I want to capture. You make your selection beforehand, so you don't have to spend hours choosing your best shots out of thousands. The only negative aspect of film is, unfortunately, the expense.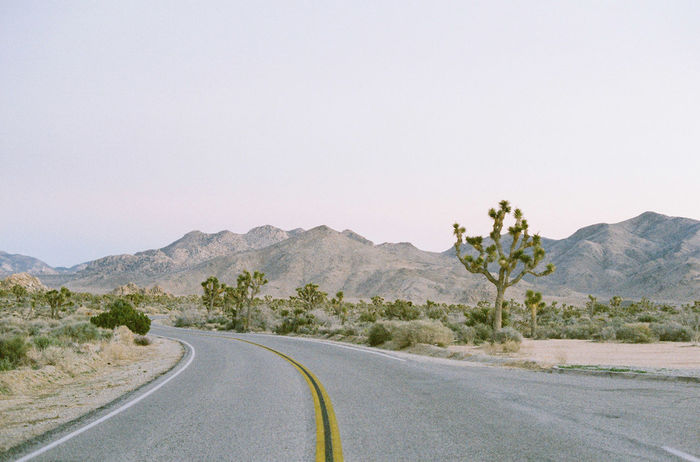 "I suffer from chronic wanderlust."
Candid travel moments are a common thread in your work. Do you have a favorite place to photograph?
I suffer from chronic wanderlust, so I take advantage of any opportunity to travel – it plays a very important role in my photography. I've learned a lot from people I've met on my way and developed a new way to look at things. Because I'm a very curious person, I find the unknown very inspiring.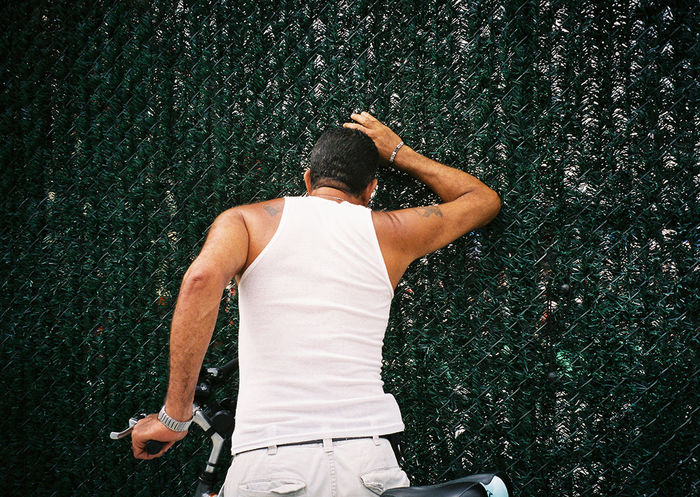 "I find the unknown very inspiring."
The most photogenic place so far was definitely Los Angeles – the light is amazing in California. But the most inspiring place for me is New York City. It's energizing and magical at the same time.
I also love to wander the streets in my hometown, Berlin. You come across so many curiosities,it feels like you'll never discover every part of it.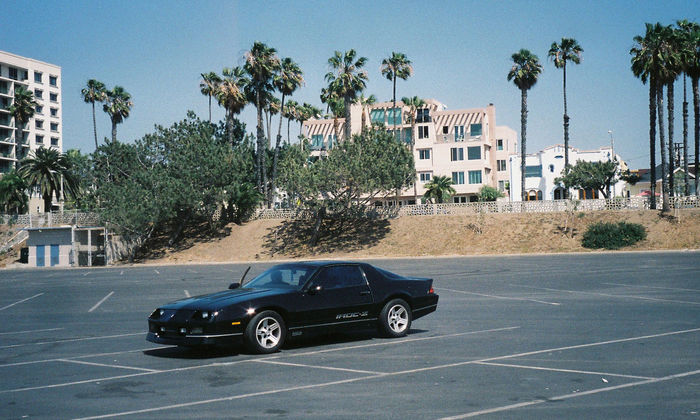 You've worked on a handful of projects, both personal and collaborative. What are you particularly proud of?
When I took a little break from Berlin and spent a month in New York, I started my the 'Covered' series. I really like the aesthetic of covered objects on the streets. It's mostly cars, but I also find a lot of other things, like motorcycles. There's always something mysterious, because you never know what's under those tarps – and they prove that the owners care a lot about their objects.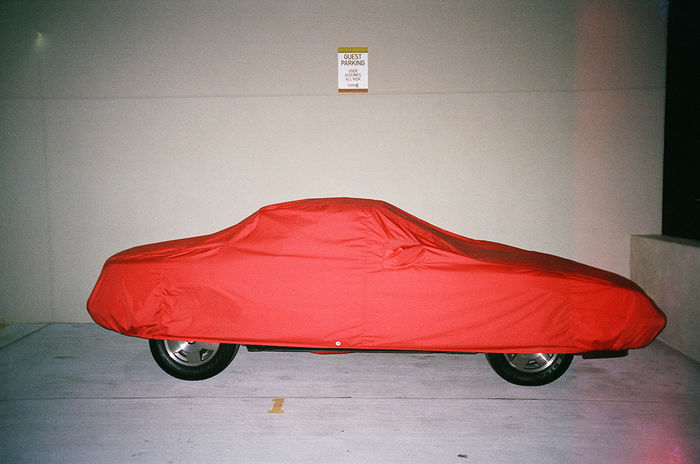 I also have a series about couples called 'Avoiding Loneliness'. It all started with the fact that I am a hopeless romantic and love to think about people who find one another. But not only people are drawn to each other, objects are sometimes meant to be together or placed beside each other too, thus creating — in my own view — a romantic symbiosis. This series is a very intimate moment of observance on how two people or things become a couple.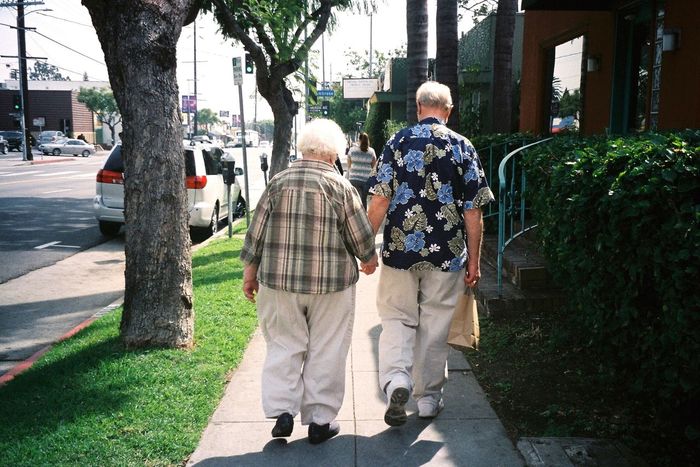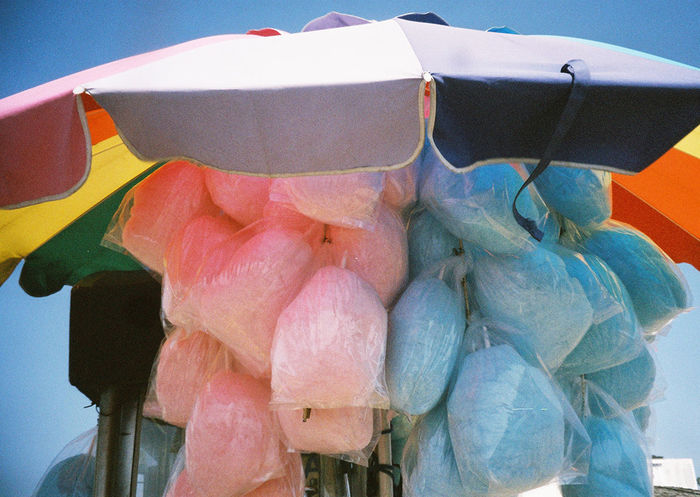 "I want to be aware of the beauty in all the weirdness surrounding us."
What advice would you have for anyone looking to try their hand at analog photography? Which photographers have inspired you?
There are so many great photographers on the planet. I'd probably go with the masters of color photography like Stephen Shore, William Eggleston and Martin Parr. They are my absolute heroes.
When I first saw pictures by Eggleston and Shore I thought, 'Oh, this is how I want to see the world.' I want to be aware of the beauty in all the weirdness surrounding us.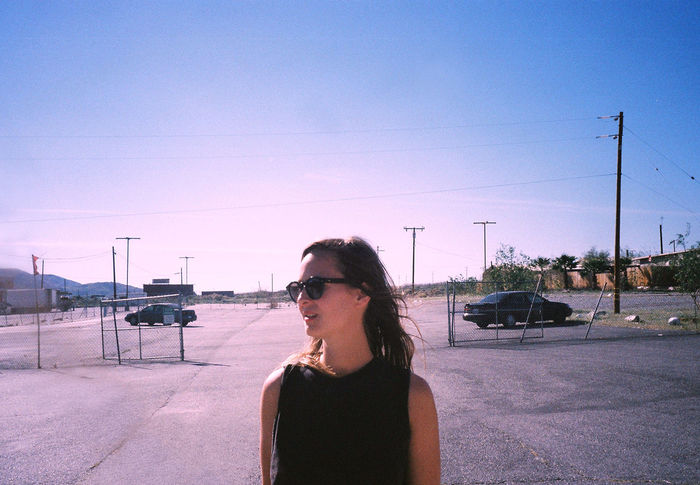 My advice for anyone who wants to try (analog) photography: Always take a camera with you– even when you are just going out for some groceries, it's worth it.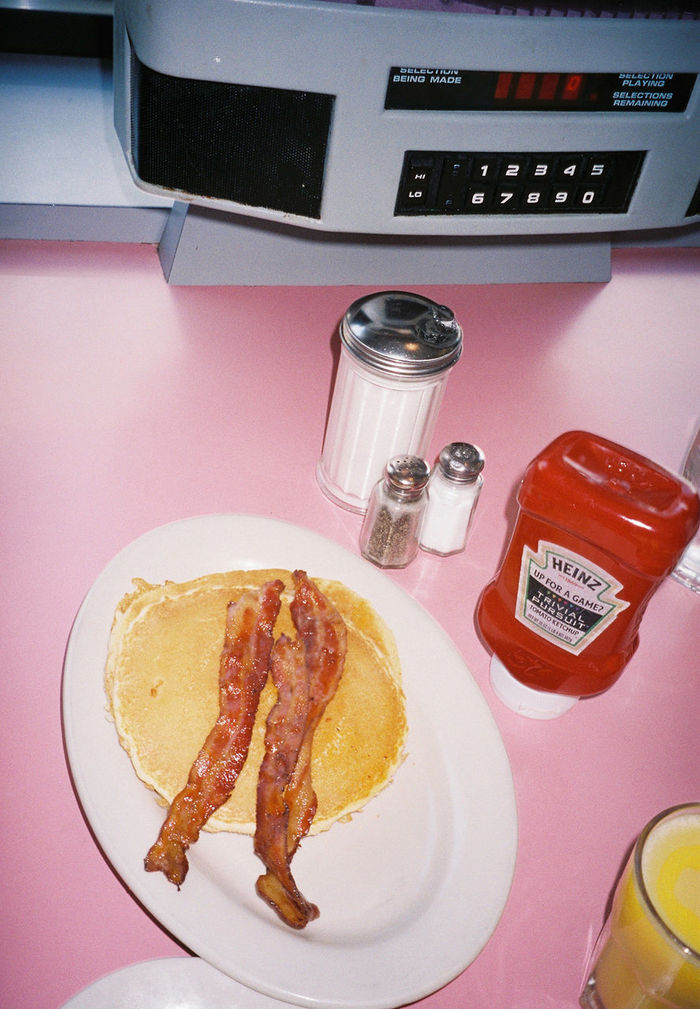 Be sure to follow Tina on EyeEm– under her artist name Lilli Casino – to see even more of her work!