Capturing Chicago's Reflections. All Eyes On: Kwe
By EyeEm Team - 5 min read
All Eyes On features inspiring members of the EyeEm community. Up today: kwe, a 23 year old mobile shooter who captures beautiful reflections of Chicago's famed Cloud Gate.
Name: Kwe Bentum
Age: 23
Location: Chicagoland
Occupation: Student
Food of choice: Fried plantains, jollof rice, crazy noodles
Architecture cloud gate the bean beangames by kwe on EyeEm
We love your shots of reflections. What is your inspiration?
I love seeing the world in a unique dimension and reflections make this a reality. I normally wait patiently and try to capture a person in a perfect stride: Puddle action shots are fascinating and timeless.
Reflection cloud gate the bean beangames by kwe on EyeEm
Tell us about your Chicago.
Summer is my favorite time of the year and I enjoy the beach (Lake Michigan) and playing tourist in the city. Despite the cold winters, capturing a moment in the snow is always beautiful.
My favorite work of art in the city is Cloud Gate. I love to challenge myself and revisit the sculpture on early mornings, rainy, or snow days in order to get a unique perspective. The Loop District is where I take most of my photos.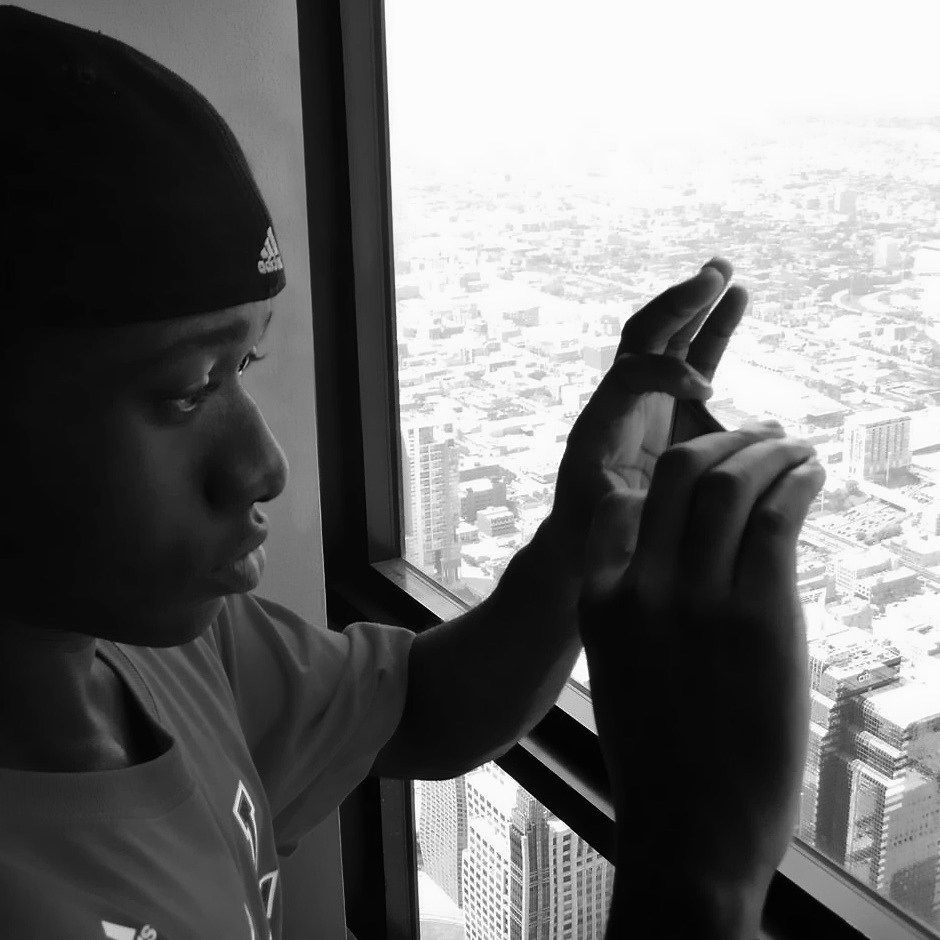 The most funny, random, surprising thing that ever happened to you?
When I was an undergraduate in college, I went to pick up an envelope from the human resource office. The lady who handed me the envelope asked me where I was from (Since my name isn't a traditional American name). I responded by saying Illinois.
She wasn't satisfied with my answer, and rephrased the question by asking about my birthplace. I told her I was born in Trondheim, Norway and she stared at me with a raised eyebrow and asked why I didn't have blonde hair or blue eyes. I immediately started laughing and briefly pictured myself in that description.
Urban geometry beangames Architecture by kwe on EyeEm
Favorite editing apps:
Snapseed, Filterstorm, Pic Fx, and Touch Retouch.
Favorite album on EyeEm:
Other than my personal album beangames, the Ampt_community is a favorite since it contains a variety of photos.
abstract Urban geometry AMPt – Escape by kwe on EyeEm
Your tip for taking better photos:
Strong lines and graphic detail describe my style of photography. I prefer to have a solo subject such as a person in my photos. Taking multiple shots of the same place in slightly different perspectives and being patient to capture a moment is my best advice.
For night photography using mobile devices, I recommend using auto lock focus on the nearest source of bright light and then refocusing on the subject in order to eliminate grain. Focusing on the nearest source of light (or closer) might dim the entire screen and so it's a matter of trial and error for me in order to get the right amount of lighting.
Architecture cloud gate the bean beangames by kwe on EyeEm
THE BEAN Reflection Urban geometry beangames by kwe on EyeEm
Chicago cloud gate Urban geometry beangames by kwe on EyeEm
Architecture cloud gate the bean beangames by kwe on EyeEm
AMPt_community Architecture GetYourGuide Cityscapes by kwe on EyeEm
Autumn Chicago by kwe on EyeEm
. Architecture arkiromantix Reflection by kwe on EyeEm
Thanks for sharing your thoughts Kwe!