Berlin Photo Week 2019: Your Ultimate Handbook
By EyeEm Team - 3 min read
Everything you need to know about Berlin Photo Week 2019 - all in one place. Read more about what tickets you should get, where you need to go and how to discover more incredible photography than ever before!
Berlin Photo Week is just a matter of days away! Whether you're joining us for the for the #EyeEmAwards Ceremony, the Fun Place, exhibtions across the city, or even checking out our live streaming, this is breakdown of the three-day, fully packed schedule for this year's Berlin Photo Week!
Berlin Photo Week: Everything You Need to Know
We can't believe that it's nearly here! Our team and brand partners are gearing up for a week packed with outstanding photography events at Kraftwerk Berlin as well as other locations throughout the city.
With everything that's going on, it's easy to miss out - so our team has broken down everything you need to know about what's going on here in Berlin, as well as online!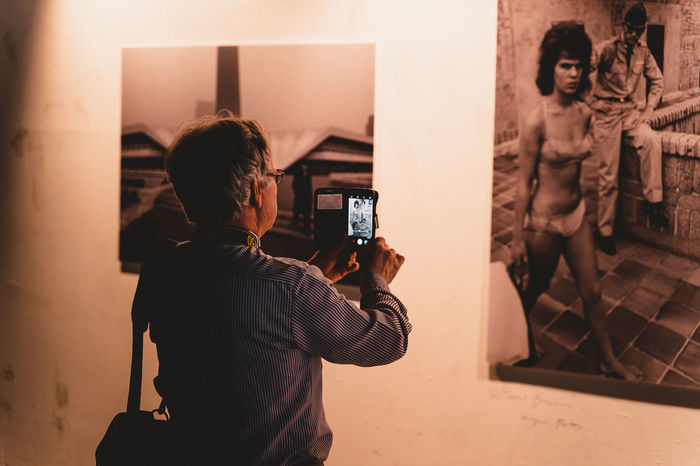 "the city has cultivated a creative platform that continues to drive and inform the innovations we see in the works of young artists"
- Chrisian Bracht, SLEEK Magazine
Your Ticket Guide
There are more opportunities than ever for you to get involved with this year's three-day photography conference. With events, workshops, and exhibitions hitting up some of Berlin's most iconic venues over the whole weekend, we couldn't be more excited to see you there.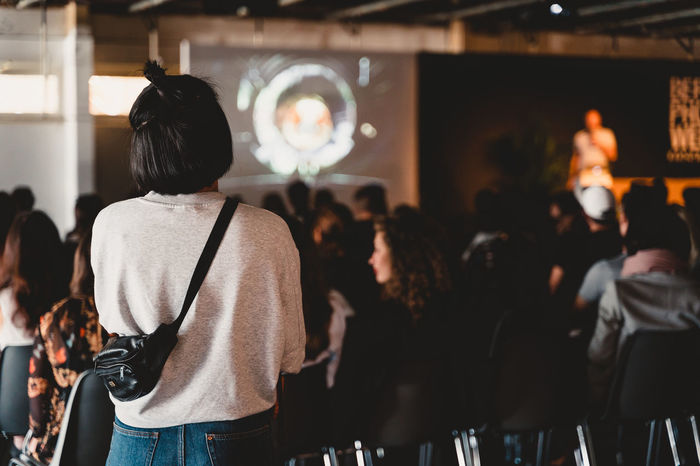 tPIC Conference
What: The Professional Imaging Conference is for all ambitious and professional photographers, videographers, creative producers and imaging users.
The professional conference introduces a top-class lineup of creative directors, photojournalists, professional photographers, marketing experts, and leaders in law and technology.
The concept of tPIC stands for 'networking, learning and further developing, and so this is your opportunity to take two days to discover more about the industry and learn how to shape your own career.
Get yourself and your creative team there!
Please note: the conference will be in German only.
When: Friday 9AM - Saturday 6PM
Where: Kraftwerk, Berlin
The Funplace
We have partnered with major photography brands such as Canon, Leica, Panasonic, and Olypus to emerse our guests in our interactive installations.
Each unique setup has been specificallly designed to provide you with more opportunities to shoot breathaking content that will take your social or EyeEm profile to the next level.
We can't give away too much…but just know they are gonna be pretty epic. Plus they are totally free and open to all, so bring your friends, family, and dog.
The Funplace Stage!
Across the weekend we will have a number of free talks and discussions happening on The Funplace Stage. Free and open to all! Make sure check it out!
See the schedule for the Funplace now!
When: Friday 12PM - 8PM / Saturday 12PM - 8PM / Sunday 10PM - 6PM
Where: Kraftwerk, Berlin
Price: FREE!
EyeEm Awards Ceremony and Party
What: Join as we unveil the winners of the world's largest photography competition! With an astounding 1,050,000+ submissions, we'll announce the 10 category winners and 1 Photographer of the Year.
Where: Kraftwerk, Berlin
When: Saturday 8PM - Midnight
"Photogrpahy now is a reflection of how we see ourselves as a society - what conversations we are seeking and what can be doing different"
- Evelyn Bencicova, Artist
The Berlin Photo Week Conference
What: Hear from visual artists and experts that are shaping the industry. From photographers such as Thomas Hoepker and Sven Marquardt, to photo editors, directors, photojournalists, and visual tech experts from MAGNUM, Canon, Leica and more.
When: Saturday 12.45PM - 6.45PM
Where: Kraftwerk, Berlin
Please Note: The Conference ticket also gives you access to The Funplace and all exhibitions.
The Exhibtion
What: See photography work by Thomas Hoepker, Sven Marquardt, Thomas Kretschmann, Olaf Heine, Justine Läufer, EyeEm Photography Award finalists and many other artists under one roof.
When: Friday 12PM - 8PM / Saturday 12PM - 8PM / Sunday 10PM - 6PM
Where: Kraftwerk, Berlin
Price: FREE!
"Keep your eyes open…visit museums and art galleries. Find your style - and practice, practice, practice."
- Thomas Hoepker, Photographer
Workshops & Talks
Pond5 Workshop
What: Do you have extra video on your hard drive? Or maybe you've always wanted to make the move from photo to video? Learn how to monetize your video content in a workshop with EyeEm and Pond5, the largest video marketplace.
When: Saturday 12:30PM – 1:30PM
Price: FREE!
Portfolio Reviews with Magnum Photos
What: We are so excited to collaborate with the legendary Magnum Photos alongside Fujifilm Germany to givve you the opportunity to get a free portfolio review!
Apply to join a free morning of group portfolio reviews with Magnum Photographers Olivia Arthur and Thomas Dworzak and Global Education Director Shannon Ghannam!
Best suited to emerging professionals and passionate amateurs wanting feedback on a personal project or professional practice advice.
When: Saturday 9AM - 12PM
Where: Kraftwerk, Berlin
Price: FREE!
Please note: Open to a maximum of 24 participants. Places will be allocated based on the quality of submitted portfolios.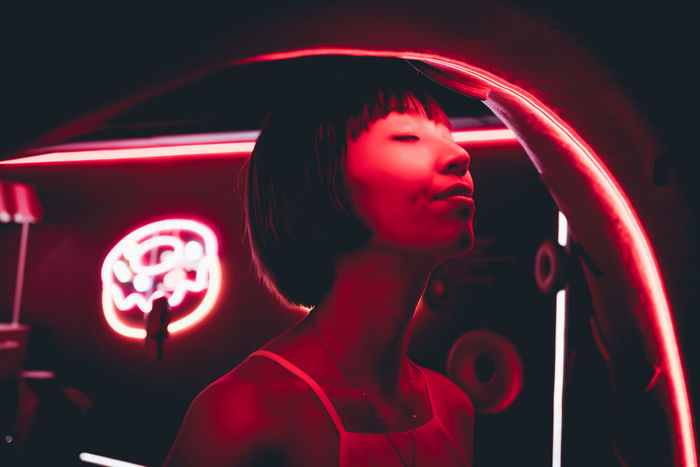 MPB X EyeEm: Changing Gear Portrait Photography Workshop
What:
Learn key techniques and try out the gear you've always wanted to! We're joining with the MPB team for an exclusive portrait photography workshop.
Using gear from Canon, Nikon, Sony and much more, you'll be given the chance to experiement with light and shadow with the perfect piece of kit in your hand! Learn key portrait photography tehniques that'll take your work to the next level!
When: Friday 6PM – 9PM
Where: Kraftwerk
BeBERLIN X Creator Meets: Berlin Photo Week Edition
What: Our Creator Meets event series with Canon continues for a Berlin Photo Week special. The workshop and shoot will focus on lifestyle as photographers are given a brief for BeBERLIN. Try out the latest Canon gear and learn more about the prfoessional productions as well as explore the city of Berlin!
When: Sunday 12PM - 5PM
Where: Kraftwerk, Berlin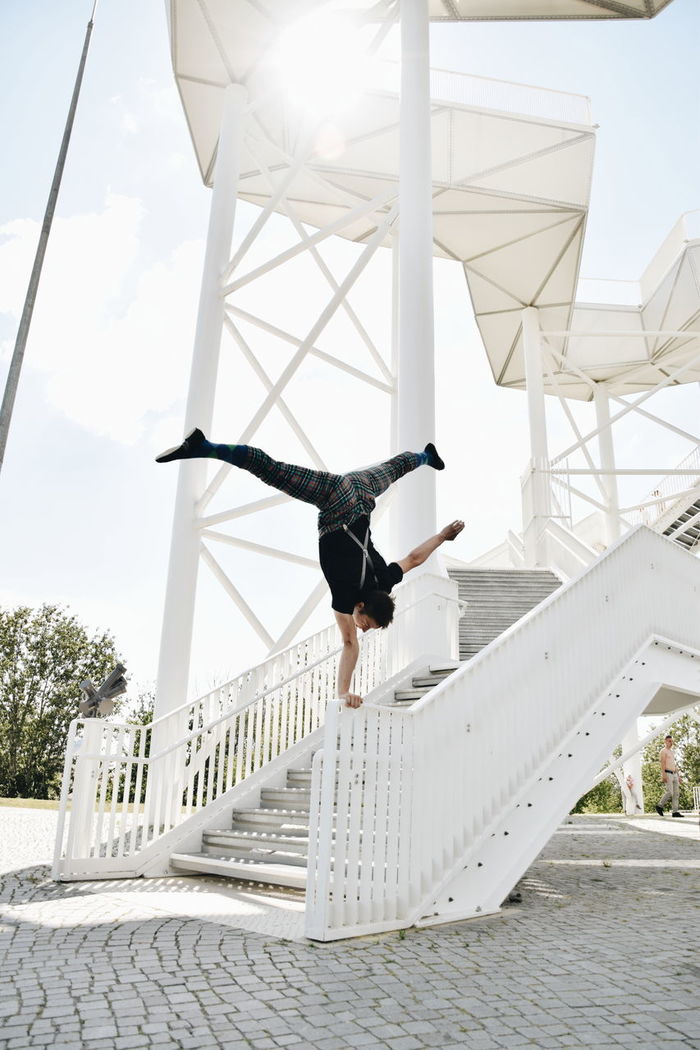 Beazy's Urban Movement Meet Up:
What: Shoot 'movement' with models and dancers in Beazy's 'Urban Movement' meetup.
When: Sunday 3PM - 5PM
Where: Meeting point will be in front of the Haus der Kulturen der Welt (John-Foster-Dulles-Allee 10), and from there we will start shooting before proceeding to our 2nd and 3rd locations.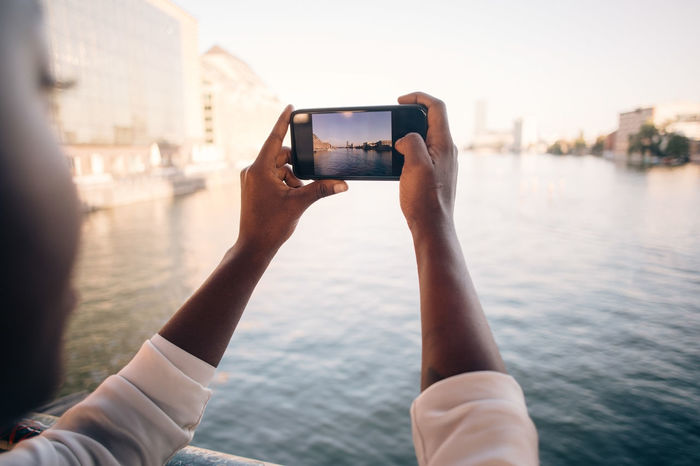 Around Berlin
There are a number of other events taking over the city of Berlin during #BerlinPhotoWeek2019!
Museum Frieder Burda - Rwandan Daughters by Olaf Heine
Johanna Breede Photokunst - Liselotte Strelow
C/O Berlin No photos on the Dance Floor!
Museum Für Fotografie - Ludwig Windstosser - Fotografie der Nachkriegsmoderne
Hotel Mond Fine Arts - Spielräume und Identitäten
Galerie Z22 - Daniel Biskup - Luxus Für Alle
Berllinische Galerie - Fotografie in Berlin von 1900 bis 1980
Willy-Brandt-Haus - Eine bessere Welt - unbedingt!
Kindl - Zentrum Für Zewitgenössische Kunst
Persons Project - The Helsinki School - Ville Kumpulainen - Eye and Idea
Jüdisches Museum Belrin - "This Place"
F3 - Freiraum Für Fotografie - Greenpeace Photo Award
Somos Art Space - Lucide Tuesday by Timotheus Theisen
Chaussee 36 - Erwin Blumenfeld
Chausee 36 - Olaf Heine "Saudade"
Galerie Wagner + Partner - Belvédère - Ein Fotoprojekt von Thomas Wrede zum Rhonegletscher
Galerie Deschler - Querschläger II - Künstler gegen die Mauer
Robert Morat Galerie - John Divola | Vandalism
Alfred Ehrhardt Stiftung - 100 jahre bauhaus IV: Kurishce Nehrung Kazimieras
Mizgiris | Alfred Ehrhardt CDPV - After School Photo Exhibition
Monom, Funkhaus Berlin - Iconoclast x Monom X David Uzochukwu
BBA Galler - BBA Photography Prize
Ireidaily Brand Store - "Ethiopia Skates" by Daniel Reiter
Arabica Berlin, Kreuzberg- Kyoto: Berlin Retrospective with Yuto Yamada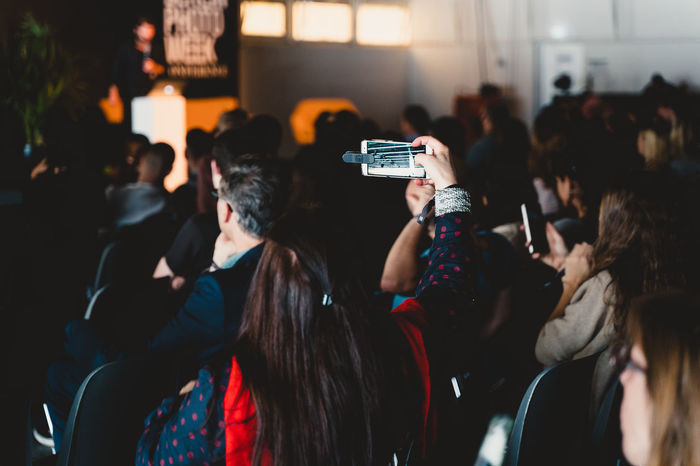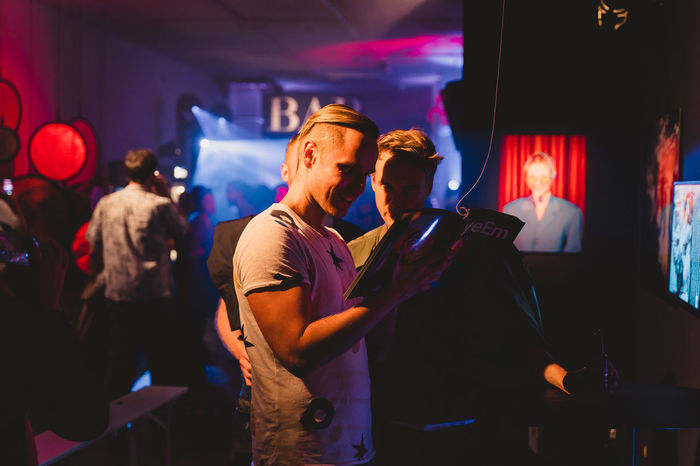 Can't make it? No worries!
We will be keeping you up to date, sharing content form the workshops, talks and events as well as livestreaming the whole EyeEm Awards Ceremony! Follow EyeEm along Instagram, Facebook or Twitter to get the live coverage updates.
"From amateurs to professionals, from photo artists, gallery owners and collectors to camera manufacturers - Berlin's new photography event is for everyone."
- Michael Müller, Governing Mayor of Berlin
Make sure to follow along on the official Berlin Photo Week social to stay up to date! Or take a look at the website for more info!