Announcing Auto-Keywording for iOS and Android
Let our image-recognition technology do the tagging for you.
Starting today, the EyeEm App will automatically suggest tags for your photos when you upload them from your phone. It uses EyeEm Vision, our sophisticated image recognition technology, to identifythousands of different concepts and objects inyour photos and generate relevant keywords. That not only turns tagging into a breeze, it also ensures that your photos become easier to find and have higher chances of selling on EyeEm Market.
How It Works
If you use our Web Uploader, you might already be familiar with Auto-Keywording – and it works very similarly on your phone: When you select an image to upload, EyeEm Vision scans it for objects and concepts and generates a list of relevant tags to choose from.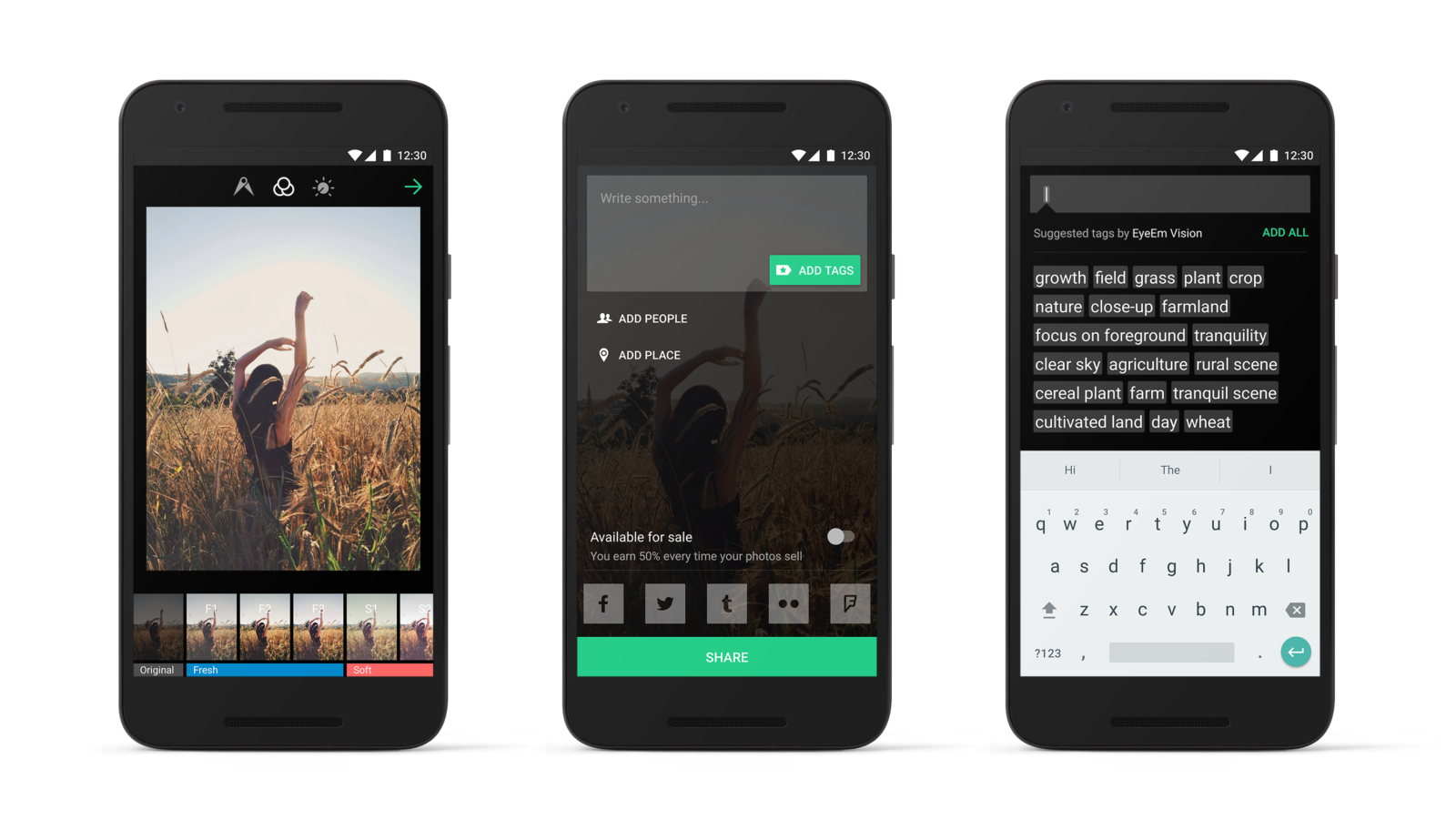 • Hit the "Upload" button on the EyeEm App
• Select a photo toshare
• Edit it to your heart's content
• On the next screen, you'll see a button called "Add Tags". Pressing it will show a list of tags suggested by EyeEm Vision
• You can add these tags individually or press "Add all" to apply them to your photo
• Of course you can still add your own tags if you want
Technological Magic
Using a mixture of deep learning and the knowledge gathered from millions of images shared on the EyeEm community, EyeEm Vision reads images in a highly advanced way. It not just detects objects, perspectives, and lighting in a photo, but also interprets what concepts they represent together. From a picture of a camping trip in the outdoors, for example, EyeEm Vision can generate the tag "Getting away from it all."
Our data scientists have trained the EyeEm Vision algorithm to recognize the concepts that are important to photographers and image buyers alike. And the technology is constantly getting better: With each image uploaded and scanned, each tag selected by you, the algorithm becomesmore accurate.
Update your app and see for yourself how fast and accurate the results are.
Header image by Matt Lief Anderson