A Visual Look at the Beauty of Aging
In our 'This Is Aging Mission', we asked you to redefine what it looks like to age. Here we feature the beautiful stories behind each and every winning shot, as well as the selected runners-up.
As people live longer and societal attitudes change, our vitality and ambitions are extending well into the late years of life. The photos you submitted in this Mission truly capture the countless ways humans age, showcasing the spirit, wisdom and self-confidence that comes with it.
Away from stereotypical depictions of the elderly, the winners Michael Kraus, Dina Alfasi and Sarah Köster turned their lenses towards the positive effects and experiences associated with the aging process.
"It is only a few meters from the lodge to Praia Emilia Beach inSão Tomé. Here on the long city beach you will find more locals who combine beach life with normal everyday life as tourists, like the group of the local retirement home. This image shows morning gymnastics with seventy and eighty year olds who are nothing but joyful. They're lovingly trained by Mararete and acolleague.
I was allowed to document the physical exercises on the beach and spent some time with these unquestionably happy elderly people. This is exactly how I imagine a dignified life in a retirement home. Some photos of the documentation can be seen on EyeEm. Without question one of my most beautiful beach experiences in more than 10 years living and traveling on the African continent.Hopefully I could capture the beauty of the senior members of the society of São Tomé.Photographed with my Leica M-P."
"I met this nice man on the beach in Haifa. I talked to him and he said that he tries to swim in the sea every day, in any weather.In a conversation with him I was very impressed by his charismatic personality. I enjoyed the conversation with him and took a few pictures of him."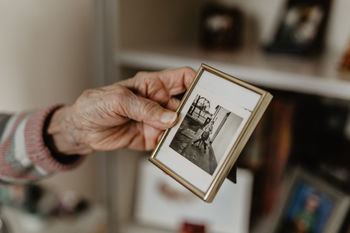 "I made a report about a shared flat consisting of five female seniors. It is located in Witten, Germany ("Senioren-WG Witten Mitte eG"). All the flat mates are in their nineties already, but are really fit and healthy. Everyone has their own apartment with a bathroom but they share their living room, garden and kitchen where they cook together with the help of their housekeepers. All five seniors have their very own personality like the young people in shared flats too. But when I was with them in their apartments they all had one similarity - there were many pictures of their past and their family members (passed& alive).
I was told so many stories about their lives, where they come from and what they've gone through. In this picture you can see two children of one of the seniors. She told me that this picture came about many years ago on Easter. Her children were fooling around and posing for the picture not far away from where she lives today. And the pictures bring back the memories to the days of their pasts that otherwise may have been forgotten."
Runners-up: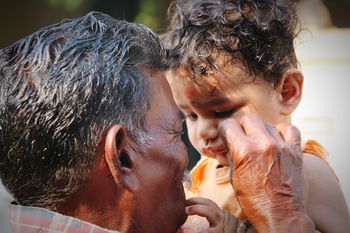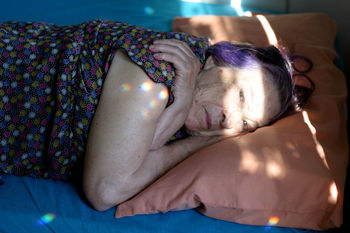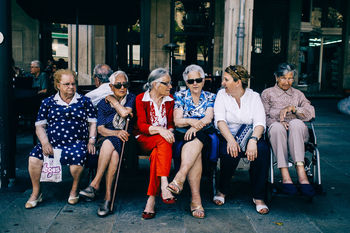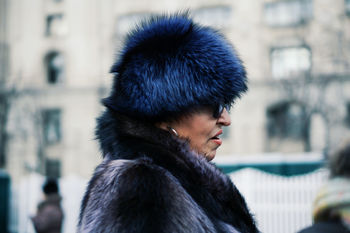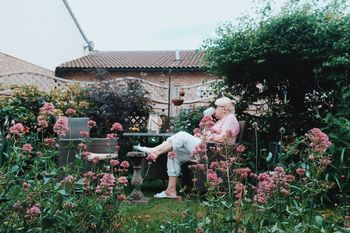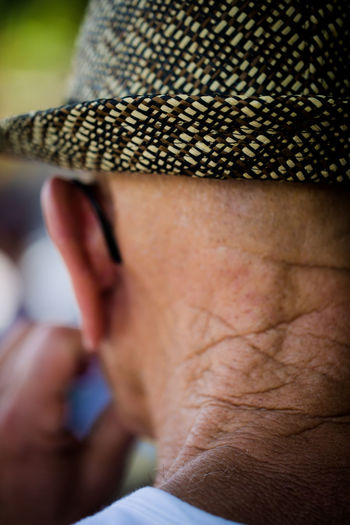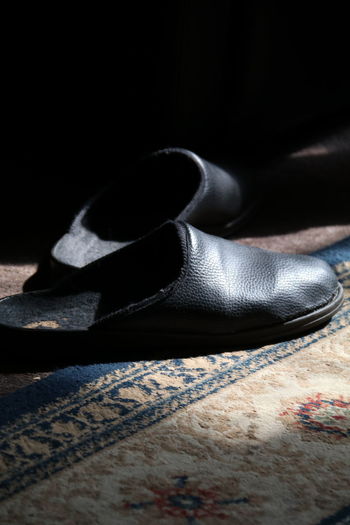 As part of our This Is… Mission series, we're on a quest to celebrate and explore what it means to be human – in all of its uniqueness and diversity. Discover all our Missions here. #NotYourCliche